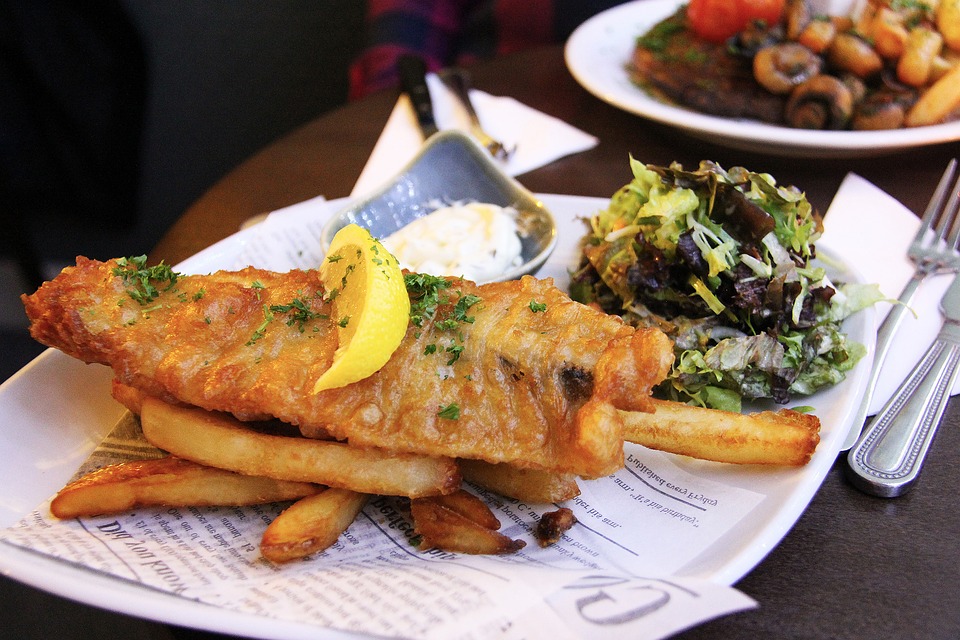 10 cheap eats for students in London
London is a place renowned for its expense in every aspect. Whether you're looking to buy or rent a house, park your car or simply just to have a day out then the cost is going to be high.
Students in London are already stumped with living costs and accommodation charging you through the roof prices but there are many tricks that you can use to help you save any money that you can while living in the glorious capital.
Here are ten cheap eats for students in London to help those on a lower daily budget. They are recommendations from various areas in London so there is sure to be one near you.
Ye Olde Mitre – Ely Court
For authentic, historic and a cool location try some typical pub grub at the bar, pub and gastro pub Ye Olde Mitre. Cheap, affordable delicious pub grub and good beer – what more could a student wish for?
Magic Falafel – Camden Market
For the non-meat eaters among you located in a prime spot with loads of activity – Camden Market – Magic Falafel will have all that you wish for and more, for a cheap price too. Indulge in a range of falafel on a pitta bread or salad and feel the health benefits while still enjoying the magical taste.

Kulu Kulu Sushi – Soho, Covent Garden, Knightsbridge
Sushi is always a cracking shout when deciding where to go for a bite to eat, particularly if a conveyer belt is involved. Not only is it fun, cheap but there is so much choice and you can have as many or as little dishes as you wish suiting everybody in the group. Kulu Kulu has three sites in London: one in Soho, one in Covent Garden and one in Knightsbridge so there is plenty of things to do around if you decide to eat here.
The Melt Room – Soho
If Mac n Cheese is your favourite thing since – well, ever – then head no further than Soho's Melt Room where you can buy this delight for only five pounds. The Melt Room offers a selection of sandwiches at reasonable prices.

The Lounge Café – Wembley
If breakfast is the meal you require, then the Lounge Café in Wembley Park might just be what you're looking for. Some have said it's the best breakfast in London and you don't have to sacrifice your bank account for it.
Beigel Bake – Brick Lane
Perhaps Bagels are what your taste buds fancy. If so then head down brick lane to Beigel bake and create a bagel of your choice. The wait may be a little longer than the norm, but the end product will be worth it.
Brixton Pound – Brixton
Brixton's first pound café works on a pay what you can basis. As an experiment in social economy it allows customers to pay what they can afford – less if they are a struggling student and more if they are a successful businessman. The café is located on Atlantic Road in Brixton and offers soups, bakery items, cupcakes and much more.
Pizza Union – Kings Cross
Everybody loves a pizza, especially one that is cheap, fast and delicious. Pizza Union is located inside Kings Cross Station and is a popular place with fantastic reviews. So if you have a train to catch and are starving, why not head there during your wait.

Fishers Fish & Chips – Fulham
If you want to live up to your British roots or attempt to fit in with the locals then fish and chips is a very British option. Most chippy's are fairly reasonably priced so you may as well go to ones that have good recommendations such as Fishers Fish and Chips in Fulham.
Supermarket picnic
Of course, you could go back to basics, ditch being waited on to save you a few pounds and instead buy yourself a picnic from a supermarket local and park yourself up in some of London's best spots. One of these would have to be on the grass outside the natural history museum to do some people watching while enjoying brunch, lunch or dinner. A great spot to choose because the museum is a free activity too, so you could visit the natural history museum before or after your meal.
Harriet Mills is an English Literature and Creative Writing graduate based at her hometown near Cambridge. She is an aspiring writer interested in features and travel writing. She is keen to pursue copywriting as a career as well as maintaining her position as a freelance writer. For more of her story check out her personal website.
Inspiring Interns is a recruitment agency specialising in all the internships and graduate jobs London has to offer.