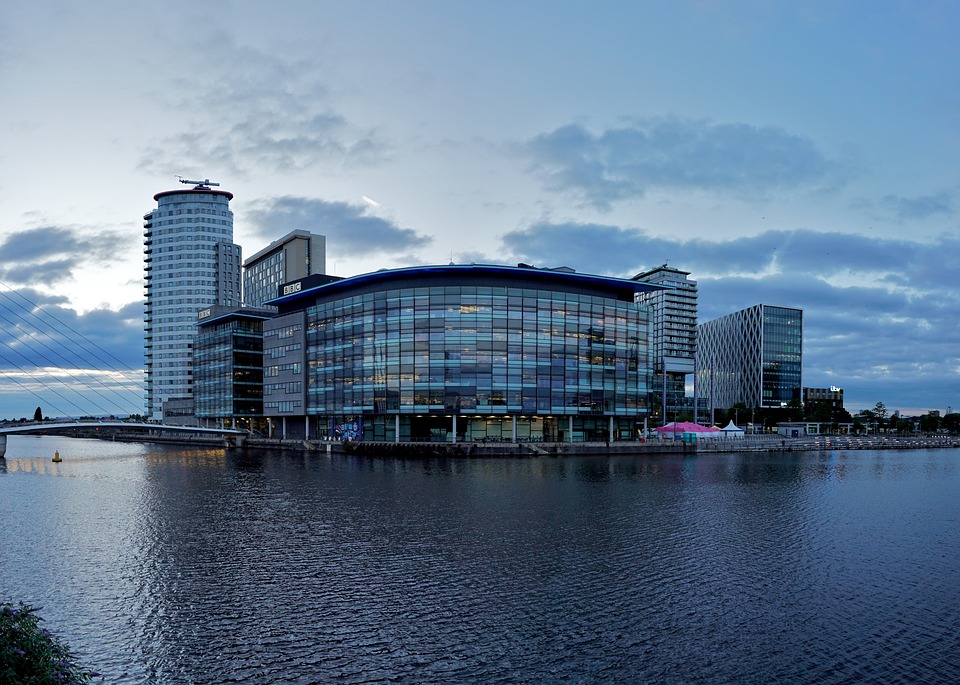 Top Five Companies to Work for in Manchester  
Manchester is one of the most popular destinations for students, with the prestigious red brick university and the more modern Manchester Metropolitan University both attractive study destinations.  It's easy to fall in love with Manchester's charms, and many graduates will choose to stay on after their courses end to take advantage of the city's thriving jobs market and fantastic cultural and social scenes.
Manchester is one of the best cities in the UK for job seekers, with plenty of vacancies across a wide range of industries.  If you're on the lookout for your ideal graduate job, here are the top five companies you might want to apply to if you want to make Manchester your long-term home…
Social Chain on Portland Street has to be up there among the coolest offices in the country, and this marketing agency really is a fun and quirky place to work.  If you've got a creative spark and an interest in marketing and design, Social Chain should be top of your list when it comes to firing off job applications.  Their offices include a slide with a ball pool, ping pong tables and even 'office dogs', making this one of the most unusual places to work in the city.
If you've got a background in tech then an application to UKFast would be a wise move.  Founded in 1999, the company manages the online presence of a number of major brands, including keeping some of the UK's busiest airports up and running for online check-ins.  The Sunday Times placed it at number eleven in their run-down of the top hundred companies to work for in 2018, and there are plenty of perks to be enjoyed if you work for UKFast.
The company says it is committed to making Manchester the country's premier tech city, and employees are offered private health insurance and free gym membership.  There's also a strong social side to the organisation, which has in the past hosted music festivals for their team.
Another fantastic tech firm based in Manchester is ANS, ranked number eighteen in The Sunday Times list.  They are a cloud service provider which helps more than three hundred public and private sector organisations maintain their online presence, and they've also done a huge amount of good work supporting charitable causes in the city.
If you care about making a difference to society then this is the company to work for – they helped create the ANS Food Bank with Manchester South Central Food Bank, and have donated enough food to provide more than 8,000 meals to struggling families in the city.  Perks of working for ANS include non-work related training opportunities and health insurance, making them a very generous employer.
Thought accountancy was boring?  Prepare to think again.  Sedulo are a firm based in Deansgate, and they like to do finance a little differently.  Their offices are far from the usual run-of-the-mill accountancy practice, and include a sweet shop, a pool room, a 'Disney Suite' and a well-stocked bar for their staff to enjoy.  If you've got a background in finance or simply want to work in an office which works hard and plays hard, then you need to fire off an application to Sedulo.
You don't have to be a petrolhead to apply to Auto Trader.  There are a wide range of roles available with the online car marketers and they came in at number fourteen on The Sunday Times best companies list of 2018.  Auto Trader has the largest pool of vehicles for sale, adding around 450,000 vehicles to their catalogue every day, and receiving upwards of 55 million hits per month across their sites.
Their offices are pretty cool, too, with a VW Camper Van meeting room, a collection of glittering vintage cars and a 'ski lodge' themed breakout space for staff to relax.
Manchester is fast gaining a reputation as a media and tech destination, and there are countless opportunities for graduates who know where to look.  If you want to start your career here, you might also want to consider applications to law firms JMW and BCL Legal, or PR agency Citypress.  They all made it onto The Sunday Times list and offer a wide variety of roles and graduate schemes for those with the right skills.
Lizzie Exton writes for Inspiring Interns, which specialises in sourcing candidates for internships. To browse our graduate jobs London listings, visit our website.