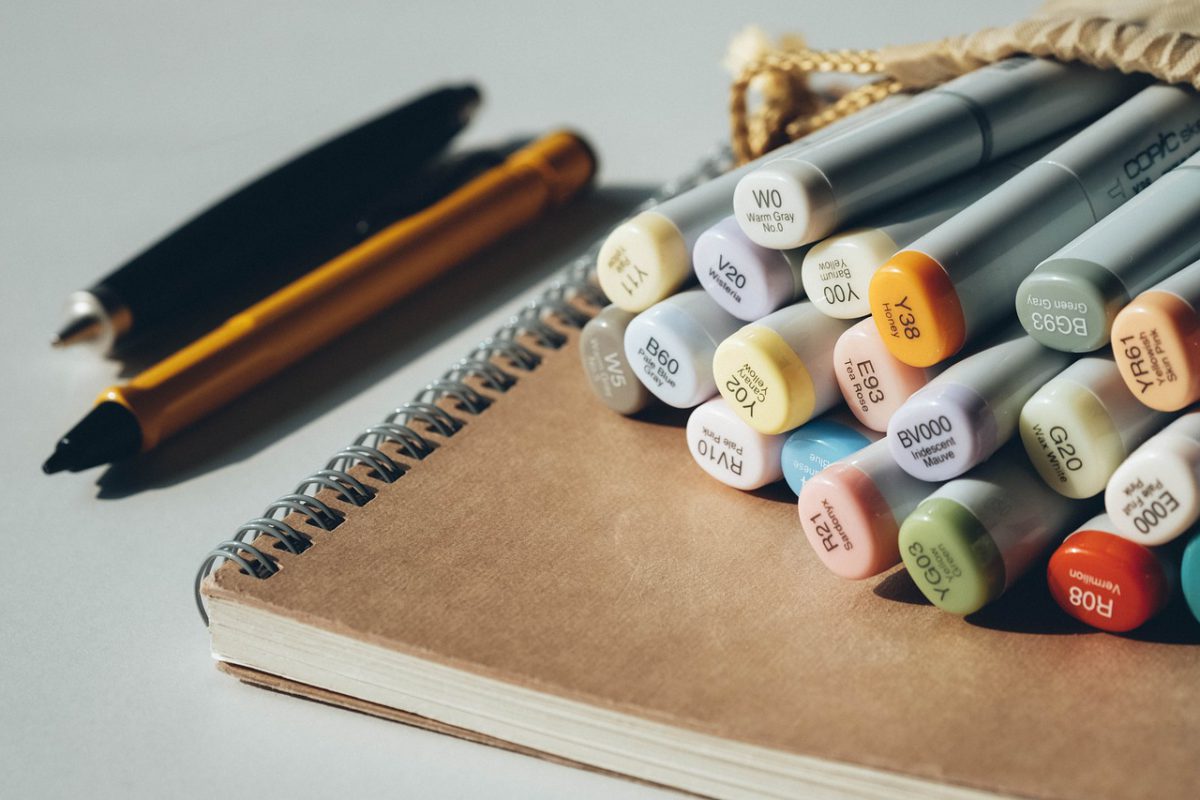 A Day in the Life of a Graphic Designer
On any given day of the week, two designers share a space to create.
9am
(Black coffee two sugars in hand), we meet to discuss the events of the previous day, and reflect on designs and ideas. We give each other feedback as we sketch ideas (on the same pad).
10am
It's now time to approach new designs with fresh eyes. This is key, as our perspectives often differ from the first time we view it. We then spend time on reviewing feedback both improvement areas and positives.
Our commitment to providing draft designs for logos and branding is between 3-5 working days. This is a unique selling point as we are a hands on company with a personal touch.
We are willing to tailor our delivery to meeting clients needs, whilst always endeavouring to respond to new leads and enquiries throughout the day.
11am
(snack time, a breakfast bar or protein bite) We provide questionnaires for all clients in order for us to understand their business needs and objectives.
This gives us a better understanding and allows us to quote a price for our services (after all quality is key).
We will then go on to check any emails and update our social media platforms, we upload our most recent designs and commit to keeping our daily engagement consistent (we have to reach generation X and who knows maybe Z).
As we always have ongoing projects that would be our focus all the way to midday. So if we have new on existing projects we would either be sketching or transferring ideas from the pad to vectors (yes we know, there goes the jargon).
We work on separate computers but work off the same Dropbox and files so our updates are live. We are constantly developing and taking elements away from each design. It's great because as two creative minds we are working on the same design at once. We have unique perspectives and styles so our designs are innovative and fresh.
We sometimes create alternative versions of a particular design idea by tweaking or redesigning the idea. Its best to get all ideas down so we have enough on our pad to give our clients the perfect design.
12pm
Lunch time (we aren't too picky about what we eat). We are dedicated but a break is a necessity. We take a break from all things design.
Aside from eating, we do anything that will take our minds off what we are designing.  We discovered when we are totally relaxed it helps the mind to become more creative so we try to chill out as much as possible on that break until we feel ready to start again (a selection of music is always a bonus).
1pm
(Bellies full and back in the game) After lunch we return to the drawing board with clearer minds and fresh eyes on the pad. We will discuss and set a target to achieve by the end of the day.
2pm 
Occasionally one of us (The other pencil) may need to meet with a client before the end of the day for a presentation so we will prepare for this.
We have designed our presentation process to not require both us of to present. We will brief beforehand and debrief after. On occasion we will both present together which is a great feeling as our clients get the true sense of our design message, doesn't require us to both present the idea together so we will brief each other on the best possible way to deliver our presentation before sharing with the client.
However it a great feeling when we both present to deliver the design message, after all its great when we can both say as an opening line "We are 2 Pencils And A Pad, Two Artist One Vision."
3pm 
The preparation is usually creating a key presentation or a pdf where we can showcase our designs and share our design process. This will normally result in our clients taking a few days to look over the various design choices and choose their favourite/s. This, at times leads to adjustments of a design or slight edits to get it to the final finish (its fine, we are prepared).
The other pencil will continue to work on any ongoing projects to meet the deadlines and client expectations. The sooner our client has received the design ideas the sooner we can prepare for additional developments or final project sign off.
4.30pm
(30 minutes before the end of the day, time flies when you love what you do) we debrief and discuss any other business such as meetings with existing clients or potential clients and the days achievements. We give each other feedback on our developed ideas/needs in order for it to be achieved within the required time scale.
This is a day in the life of 2PP (2 Pencils And A Pad) Nathan & Duke, The Logo Specialists and we are Two Artist with One Vision.
Please read a day in the life of a marketer.
You can view our graphic design jobs on our job board. If you'd like to discuss your career search, please get in touch on 0207 269 6144.