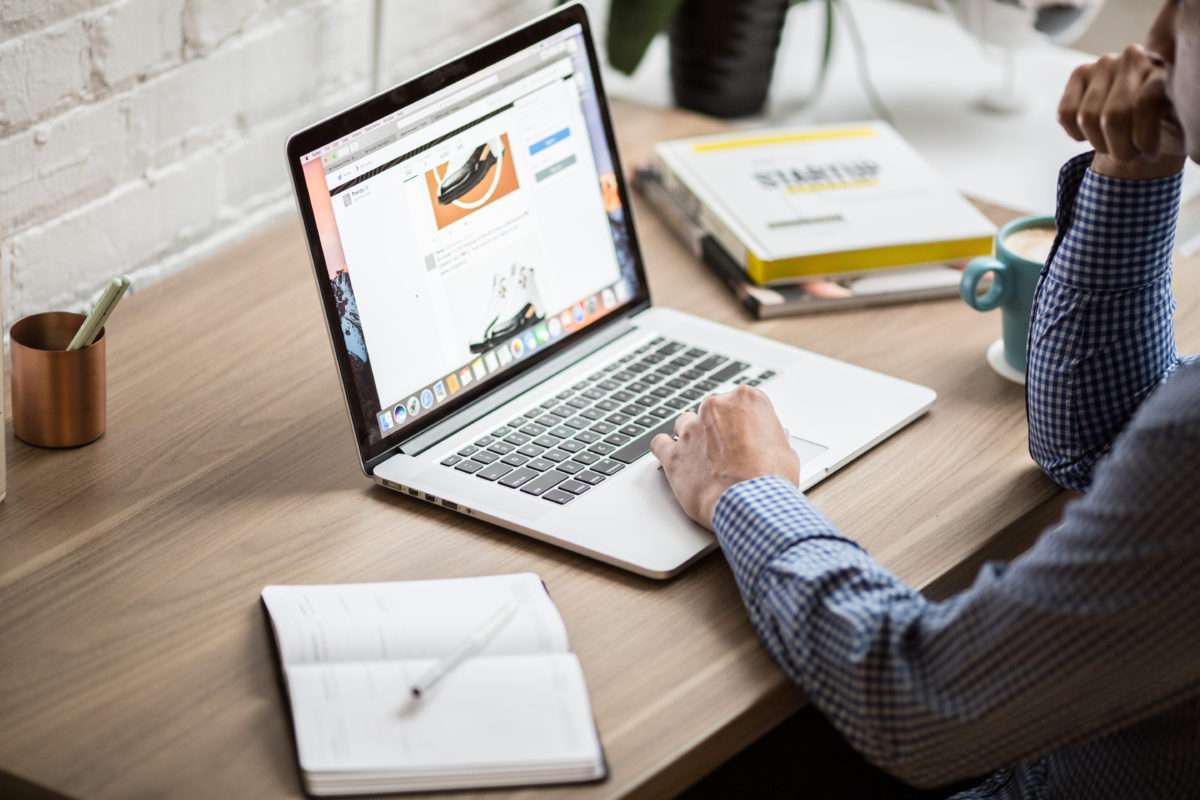 Things I Wish I Had Known Before Job-Hunting
Job-hunting was the next big adventure after university. Like many, I thought I would be more than ready for it. After all, I've got a degree from a respectable university, relevant work experience, a decent CV… I should be good to go!
But it couldn't be further from the truth. There are so many things to learn about the intricacies of the working world and I wish I'd known about them before job-hunting. I'd have been more prepared and more efficient.
I look back at the job-hunt a year later. Here are the things that I've learnt and that I wish I knew in advance.
Structure comes from within
Take your time to figure out what is it that you want to do and learn how you can achieve it.
From school to university your hand is held the whole way – there's a clear structure that you and your classmates follow, and you go from year to year working on your goals.
These goals might include wanting to achieve a good grade in an exam, getting good work experience and finishing your dissertation. Once you get to job-hunting however, your experience drastically changes.
For once, there is no form of structure. It isn't always clear what the next steps should be. Of course, most people know they need to get a job but what kind of job? In what industry? Where? What's the next step?
It's completely normal to struggle with finding answers because most people have never really stopped and given it some thought. Speaking with other students at the time, there was a common sense of cheerful dread – life after university is something to definitely look forward to but there are many questions to ask as well. There was a common agreement that many students had gotten used to working around the structure of their course curriculum, a plan that was made for them and that most were more than happy to follow.
This internal conflict has often been described as the start of a quarter life crisis: a period of anxiety, uncertainty and inner turmoil that often accompanies the transition to adulthood. It's often caused by unemployment and having to choose a career, and faced with this uncertainty, many young people experience stress or anxiety.
Because of this, it's important to take the necessary time figure things out. Maybe you're more free-spirited and don't need a next step because anything you do is the next step for you. Nonetheless, that doesn't mean you should jump into any career. You don't need to know exactly what job you want, but having an idea of what you like doing is a good starting point. 
Initiative is the key
Remember the times when you've had to reach out to your professors, TAs, group project team for follow up about X/Y/Z? This is where you get to use your experience in doing that to communicate with others.
There are many times where you'll get past the first stage of a recruitment process only to never hear back again. Don't let the opportunity go to waste! Reach out to them first for a follow-up as there's always a reason for why your application was stopped after passing the first stage. 
Even if you reach out for a follow-up and unfortunately learn that you didn't make the cut, use this opportunity to ask for feedback or even for them to keep your application on the system for any future openings.
Remember that you're not waiting for someone to hand you a job but looking for leads to find your job. You can't afford to be passive; most recruitment processes are automated and won't reach out to you first necessarily. Take that first step and form a strong first impression.
It's similar with networking too; if you manage to meet key people in your industry but don't ask them for any contact details, then you've essentially made no contacts.
There's always someone who's the perfect fit
…And that person can be you through tailoring.
The truth is, there's always someone who'll fit the job description perfectly and have the perfect relevant work experience, and that's something you can't change. But what you can change are your odds of getting picked for an interview and eventually for the job, and that all comes down to tailoring your documents.
Both your CV and cover letter should tell the recruiter that you're the one they want. Highlight your work experiences by using terms the job ad uses. Make your cover letter about the characteristics they want to see in the ideal candidate. Transform your interview answers so that they match well with the ethos of the organisation you're applying to.
Say goodbye to vague answers like "there are a lot of opportunities for my personal development at your company", "your company is good at X and that appeals to me", "I like this sector". Not only are those answers lacking, they're also so incredibly vague that interviewers will most definitely catch out on your lack of research.
On that note, research, research and do some more research. DON'T just say that you like the company's values and mission statement; tell the interviewers about projects that it's done that aligns with these values.
In short, tailoring everything you do is the answer. Make the interviewer feel like this is the job you want and the one that matches your skills perfectly.
Networking is no joke
Networking isn't just sipping wine and talking about your achievements – it's a vital process where you collect contacts that could help you with job-hunting and finding opportunities you're not aware of.
It's important to go into it with a positive mindset. I've seen many graduates feel intimidated because… they're graduates and may lack the experience and confidence that others in the room may have.
It's actually the opposite; many firms come to these events precisely because they're looking for young graduates such as yourself to join them. The fact that you're there and making use of this networking opportunity is already a good start. Meet new people, ask them relevant questions and get to the point – avoid the small talk if possible, you're there for a reason. With that, have a couple copies of your CV printed out and be ready to hand them out to recruiters!
Eventbrite frequently advertises networking events for a multitude of sectors and they're often free.
Rejection sucks but it's part of the experience
The first time I got a rejection email, it SUCKED. I lost a bit of self-confidence but also doubted my abilities and qualifications. As it turns out, it's key to get that first rejection email because it'll put you on the right path and mindset. Yes, you will feel terrible and it will suck and you might even start doubting your CV, but perhaps that's the whole point.
In the exact moment that you applied, you're only as good as your application in the eyes of recruiters. Obviously, there's so much more to all of us than our CVs but unfortunately, that's just how it is. Therefore, make sure that your application stands out through sheer excellence.
Inspiring Interns is a recruitment agency specialising in all the internships and graduate jobs London has to offer.
Contact the author on LinkedIn.