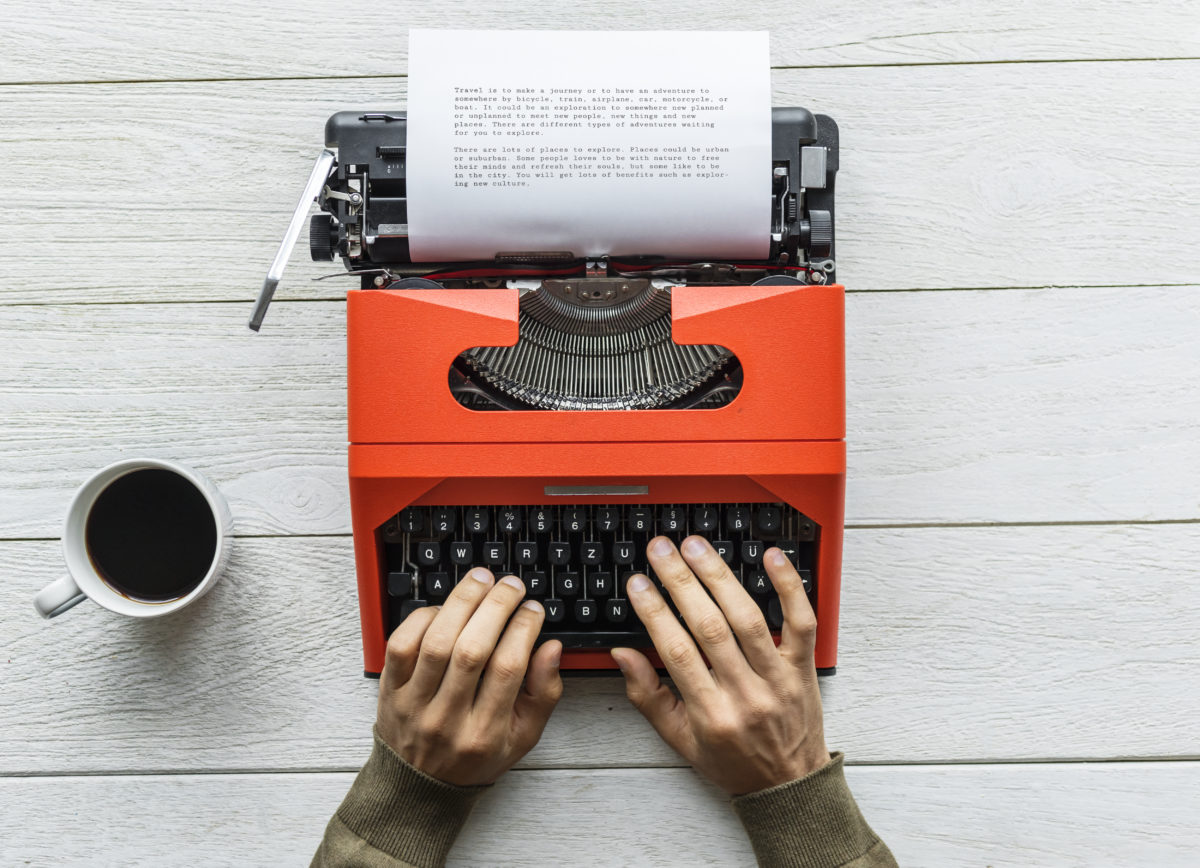 How to Survive As A Freelance Content Writer
Content Writing is similar to Copywriting. They both create texts for the use of companies whether online or offline. However, the former tends to include longer search engine optimised (SEO) content, while the latter tends to focus on short-form copy like straplines and press ads. Regardless of their differences, you can get into both types of writing as a freelancer.
Working as a freelancer can be quite tough, especially coming straight out of university life where your essay-heavy degree probably meant you were working from your bed a lot of the time.
Being a freelance content writer won't take you too far from your potential writing habits at university, which may be hard for some, especially if you envisioned yourself working in an office. For whatever reason, you've become a freelance content writer. It has its pros and its cons, which you'll swiftly come to see.
Here are some tips to help you survive.  
Get organised
Chances are, you'll be writing for a B2B company who need lots of SEO friendly texts, focusing on keywords and Meta, and who probably use a freelancer-friendly web program like Basecamp. This will help you keep in contact with your client and those in the Content team who will set you some tasks to get on with.
Therefore, being organised should be a breeze. However, if you have a number of articles to write up from different people, you need to keep organised and not lose focus on your workload. (Is that taking you back to uni?)
The key is to get organised. Get back into university mode and whip out those weekly planners, to-do lists, online calendars, post-it notes and highlighters. You're a freelancer now, working for a client, and they need to be happy with your writing and the way you manage your workload, otherwise they could give your tasks to someone else.
Brush up on your finances
When you're a freelancer working for a client you'll definitely be writing up your own invoices highlighting your hours, hourly rate and all your bank details. Because you're self-employed you will be working out your own hourly rate depending on your experience as a writer.
However, you'll also need to work out additional costs. If you're working from home chances are you're using electricity and Wi-FI, so you'll need to factor these in as additional expenses to make up your total hourly rate. Make sure you're filling out your invoices correctly and sending them off on the right day so you can receive your well-earned cash.
Keep motivated
Motivation can be hard to come by. We're likely to have off days where we don't have the energy to start writing, even though we know there's a deadline coming up. If you're working from home, you may be tempted to just stay in bed and work from there. Big mistake. Separate your spaces for their core purposes: a desk is for working on, and a bed is for sleeping in.
Try to start your day slowly if you need it, easing yourself into the morning to then feel energised to get working. Have a good breakfast, exercise or do something you enjoy in order to wake you up and get those endorphins going.
Take regular breaks
It can be difficult to work independently from home and stay focussed on your writing, especially when you could so easily stop writing and just switch to a Netflix binge. So it's really important to schedule in a few breaks for once you start working. They could be every hour, or every two hours, for example. Find out what works best for you. Use the time to grab some water, call a friend, or go for a walk to get some fresh air and stretch your legs. These breaks are crucial in keeping you motivated and focussed. You don't want to run out of energy!
Communicate
You'll likely be talking remotely to your client and those setting you tasks, so you need to learn to communicate effectively. Because you may not meet any of these people in person, you have to create an online relationship.
Don't hesitate to ask them questions about the writing, and don't hesitate to ask them for more work if you're free as a bird. But you have to be friendly and approachable, which can sometimes be harder, or easier via email. Working in this way will allow you to become a better communicator even if you're not actually face-to-face with these people.
Time management, organisation and motivation are key when delving into the world of content writing as a freelancer. It's sometimes difficult to achieve all these things while also trying to juggle work like and personal life when writing from home. These tips should help you to create a better working environment, and become a more effective and dedicated freelance content writer. Happy writing!
Henna Patel graduated in English and Spanish and now works as a Freelance Online Content Writer and volunteer for Latin American Women's Aid. Find her on Twitter, LinkedIn, and on her blog.
Inspiring Interns is a recruitment agency specialising in all the internships and graduate jobs London has to offer.