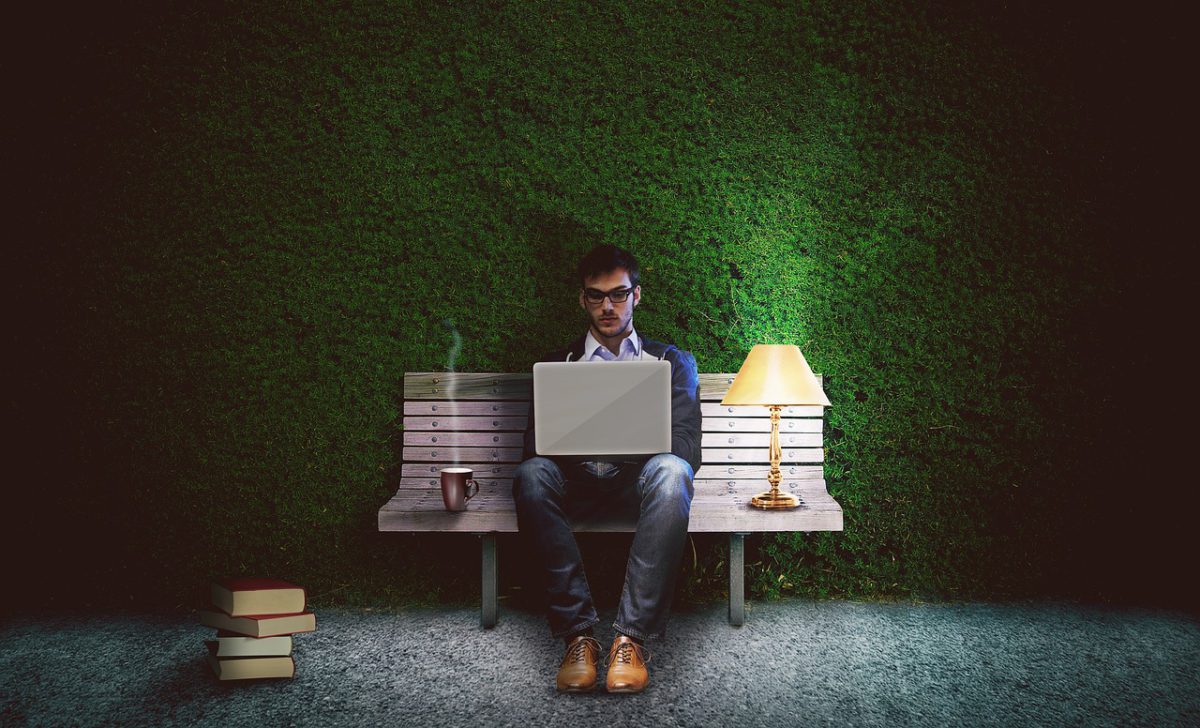 What Is A Copywriter?
Graduating with a humanities or a Creative Writing degree can seem daunting. The possible paths that you can take are vast. This is great in terms of broadening your horizons but becomes difficult when you attempt to choose and strive for a particular goal.
Copywriting helps you gain broad writing experience while narrowing your job search and making it a little less overwhelming. If you have the writing chops, then this may well be the career for you.
The basics
A copywriter is somebody who writes advertisements, publicity material and descriptive texts. It's an act of persuasive writing, flipping it around to the customer's needs and feeding them information about what they will gain through your product.
Copywriting comes in many forms and is found on various media platforms. Nowadays it is largely online content that people need copywriters for, including blogs, websites and social media. Still, copywriters continue to operate in TV, radio and magazine organisations.
In terms of perks, there is no ceiling to how much you can earn; it depends highly on the company that you write for. Copywriting is one of those 21st century jobs that allow for remote working; you can get paid to be creative from the comfort of your own home.
What skills you need
Before considering this job, you must ensure that you have a range of basic skills. The obvious one is having an impeccable writing talent including grammar and spelling, but also the ability to produce fresh and exciting content for the various media required.
Your job is to make people want to read your copy and then want to buy the product. Everything you write must be highly researched and factual, but also interesting enough for an audience to gain something from it.
It doesn't matter if you're not an IT whizz or have no medical knowledge, but you'll have to undertake detailed and thorough research to compensate for this. You must be disciplined about confirming facts and dress them up only far enough to encourage reader curiosity.
How to become one
You need to factor in a number of things during your strive towards being a copywriter. Like everything nowadays, employers value experience over education – though being highly educated does still put you at an advantage.
Developing freelance contacts is a good start. Get some practice in. Even though the pay can be minuscule, these jobs will certainly pay on your resume while also increasing your web presence and portfolio for prospective employers.
Having a professional website including a portfolio of your best work will help boost your online profile. Researching the type of copywriter you wish to be is another must. Though some of the traditional roles still exist, much of the content required nowadays is online and needs to be produced at rapid rates. Ensure you have the skills to be able to do this accurately, with correct yet exciting prose.
Adapt your style. Things intended to go online need to be short and snappy, with images so that they don't look bland. On the other hand, a press release inside a magazine still has the purpose to sell but can afford to be lengthier. Research every job ahead of time – preferred style included.
Where to search?
Having researched the industry and done all the preparations needed, you should be sitting there quite smug with a flash website and portfolio looking back at you. Now the hard part begins: the search for a permanent role. This can seem dispiriting and won't happen immediately, but don't lose faith. You may get turned down numerous times and begin to feel hopeless, but perseverance is key.
Although it may seem a slog, know that if you're determined then it will happen. In the meantime, you can always do freelance work to tide you over. After all, practice makes perfect!
Harriet Mills is an English Literature and Creative Writing graduate based at her hometown near Cambridge. She is an aspiring writer with her main interests are features and travel writing. For more of her story check out her personal blog.