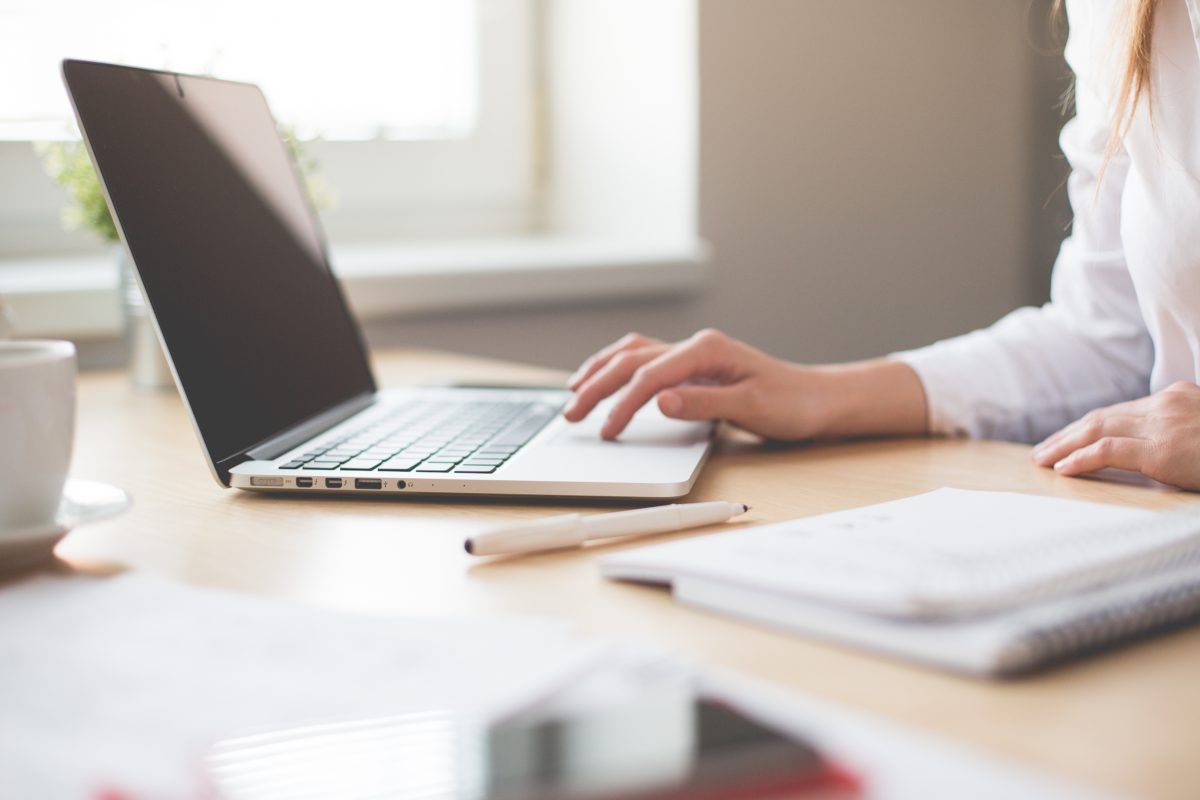 Is Your CV Letting You Down?
Although the internet is full of advice on how to create the perfect CV, the truth is there's no one definitive way to style it; after all, some people have begun to favour 'creative CVs' – which can be anything from an infographic to an elaborate illustration, a milk carton to a billboard.
On the other hand, there are some things that, no matter what angle you're going for, are CV sins and are best avoided.
Check out our list and see if you're committing any CV mistakes and fix them before you next apply!
Stick to two pages MAX
Why? Because recruiters are sifting throughs tens, sometimes hundreds, of applications for a single position. While we'd all like to believe they're reading and re-reading through your application and taking everything in…
In reality, they simply don't have time for that. One or two pages is more than enough room to express what've done and can do and to hook someone in. Be clear, logical, and stick to the point.
Don't give out too much personal information…
It's nice to believe that everyone out there means well and has your best interests at heart – but we all know that, unfortunately, that's not always the case.
Don't leave yourself open to identity fraud, especially if you're applying to jobs and internships online! Make sure that you're only showing as much info as you need to.
There's no reason to give away your whole address, just 'Joe Bloggs, Yeovil' is fine! Don't worry about adding three different numbers and email addresses either.
…but be sure to give out enough information!
While you don't want to give away too many personal details, you still want to be contactable – how else can they offer you that interview? Have an email address (one that you actually check frequently and that doesn't have an inappropriate name!), and a contact number (even if you absolutely hate talking jobs on the phone) at the very least.
State your town or city too so they know that you are someone who is living a commutable distance from their offices. If you want, add a link to an online portfolio or a LinkedIn profile – just don't get carried away!
Avoid crazy formatting
The most important thing to consider in terms of your CV's aesthetic, is its readability – how easy is it for someone else to quickly read and digest? No recruiter wants to hunt to find your most recent position or what the name of your degree was.
If someone can't quickly look at your CV and ascertain basic information about you, they're simply going to move on to someone else's. While hooking their interest with eye-catching design etc is a risk you can take, don't forget that playing it safe and sticking to a more traditional structure (personal statement, academic background, work history…) is 100% fine too.
While style and appearances are a factor to some extent, content is the most important aspect, so don't spend too much time finding the most beautiful font and most interesting bullet points – that's not what's going to get you an interview. Sounding like a positive and determined candidate will.
Follow any instructions
If, at the bottom of a job ad, the recruiter asks you to 'please submit your CV and covering letter as one document' or 'please submit a PDF version of your CV'…then do it!
Often, if you overlook a simple instruction like this, your CV (however beautiful it may be) will never be read.
If you can't carefully read a job ad or can't be bothered to follow a simple request, then why should an employer hire you? If you can't do something that, for all intents and purposes, is solely for your benefit, then an employer isn't going to believe you'll carry out tasks that are in their best interests later down the line.
Consider having two (or more!) CVs
Don't sigh. This may sound unnecessary but look at it this way: if you're applying for IT grad schemes and, at the same time, applying for weekend bar work, the skills you want to market to each of your perspective employers are mostly different.
While you can still include all your work history on both, consider having one version that highlights and further explains your degree, experience, and the IT programmes you can use, while the other says more about previous bar work and the fact that you're a trained barista.
Remember: if you do choose to have two CVs, keep them both updated.
Don't lie, or exaggerate…
While it may be tempting, it's best to stick to the truth when writing CVs. Whether it be contacting your references or through an unexpectedly tough interview, the employer will find out at some point.
Don't risk damaging your credibility or job chances – have faith that you can wow someone simply by being you. If you're worried that your current skills and qualifications are limiting your job opportunities, then perhaps consider taking an online course or apply for some work experience.
…or undersell yourself
Your covering letter and CV are, typically, the first opportunity a recruiter prospective employer has to get to know you. While it's important to appear professional and job ready, it is equally important to express yourself, to show off the side of you that really really wants that job and win whoever's reading your CV over to your side.
Read over your current CV – is it going to stop someone in their tracks? Make your stand out from other applicants and stick in someone's mind? Are best selling points mentioned and highlighted? Or it is just a list of someone's previous work experience and A-Level choices?
Take the time to properly consider your skills and past achievements. Did you do something of note while at a previous job, perhaps taking on extra responsibilities that weren't initially part of your role? Were selected to be a member of the Student Union/Council?
Little notes like these, left in your personal statement or perhaps interests/achievements section, may mean the difference between a recruiter's 'ask for an interview' pile, and the 'letters of rejection' pile.
Sloppy Grammar and Punctuation
Most of the time, issues with grammar and punctuation can be overcome with a simple read through. Even if you have to sit there and read your CV aloud to yourself (or family dog), give it a go so you can better ensure that you're getting what you want to say across to your reader clearly and correctly. Bear in mind all that advice from your past English teachers – don't forget your full stops.
Live up to expectations and promises
If the job ad asks for something or, conversely, you say you can do/would never do something, express this in your CV.
For example, if you're applying for a position that demands fantastic writing and editing skills, someone who's grammar confident and knows their way around a semi-colon, don't then, in your CV or elsewhere in your application, make punctuation mistakes or be sloppy with your grammar.
The same goes for saying you're a great team player; easy to write but where on your CV is this evidenced?
But, above all?
The most important thing is to simply not be afraid of the CV. It's not something that should keep you up at night (unless CV editing is your thing…) or to fret over.
Your CV is something to help you on your way to the perfect job or opportunity. Be clear, concise and professional, be ready and able to talk around it later down the line, be memorable. Most of all, be proud of what you've done and what you can do – your confidence will come through in your words!
Jodie Reed writes for Inspiring Interns, who specialise in sourcing candidates for internships and graduate jobs.