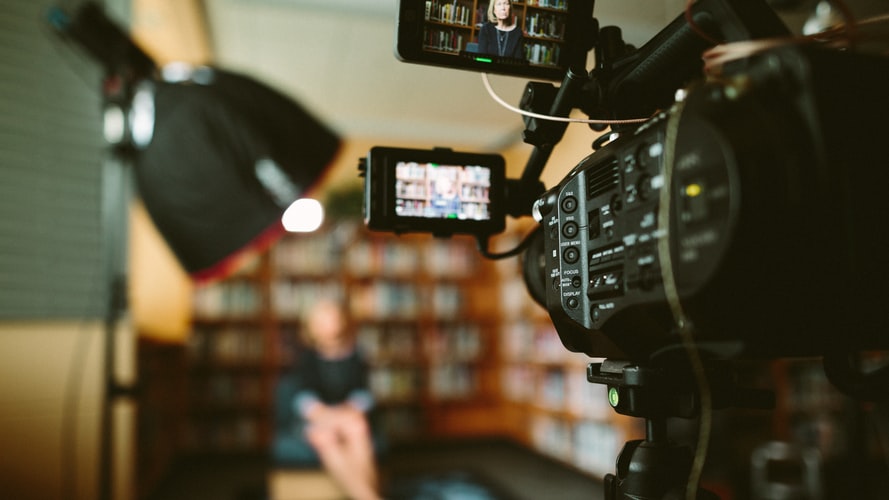 The Benefits of a Video CV When Applying for an Internship
In recent years, the Video CV has become a growing trend amongst graduate job seekers who wish to stand out from the crowd, so now may be the time you can finally say goodbye to the traditional paper resume and cover letter when applying for an internship.
Employers are now looking to find out more about the candidate on a more personal level before being inviting them to attend an interview, which is what a video CV can achieve.
When new candidates join us, they will be given the opportunity to record their very own video CV, which is later published on our website for employers to view. While the idea of sitting in front of a camera may make you cringe, it's important to think of the key benefits of this form of CV as opposed to the traditional format. Take a look at just a few below:
It shows a more human side to you and why you want the internship 
It can be difficult to get an insight into a candidate's personality through a piece of paper and as a result, many CVs end up being very predictable and dull. In this regard, some of the best candidates can be completely overlooked during the initial application stages because they haven't managed to inject their personality into their CV.
A video CV, however, allows the candidate to get comfortable in front of the camera and display their passion for the role through tone of voice and body language, which can instantly give the employer an insight into whether the individual is someone they would be happy to work with and of course, if their personality is a good fit for the corporation.
What's more, it will also make you far more memorable as a 'real' person, as opposed to just one of many, many documents.
You can expand on why you want the internship
Traditional paper CVs are typically limited to just two pages, which leaves very little room for expansion of your points. A Video CV on the other hand allows you to develop your points over the course of two minutes to provide the necessary information that an employer may be keen to know before hiring you, and thus stands you in greater stead for securing the internship or graduate job.
Greater control
Have you ever felt under pressure during interviews to answer questions?
A video CV gives candidates the chance to answer some of the most common interview questions in their own time and space, without the intense pressure of trying to express themselves as best they can in front of the employer. This not only allows you to skip one of the most challenging aspects of any interview but already puts you one step ahead of other candidates as you're able to prove your abilities instantly.
Shows that you are tech-savvy
In the highly technological world we now live in, it is more important than ever to prove you have technical skills to match. Most job roles require some form of digital competency and employers are, therefore, looking for employees who can bring a range of tech-savvy skills to the table.
While you are able to explain your tech background and skillset within a traditional CV, it is instantly obviously within a video CV; giving you time to talk about more important aspects that may improve your chances of getting hired.
If you're looking to secure an internship, register with us today.