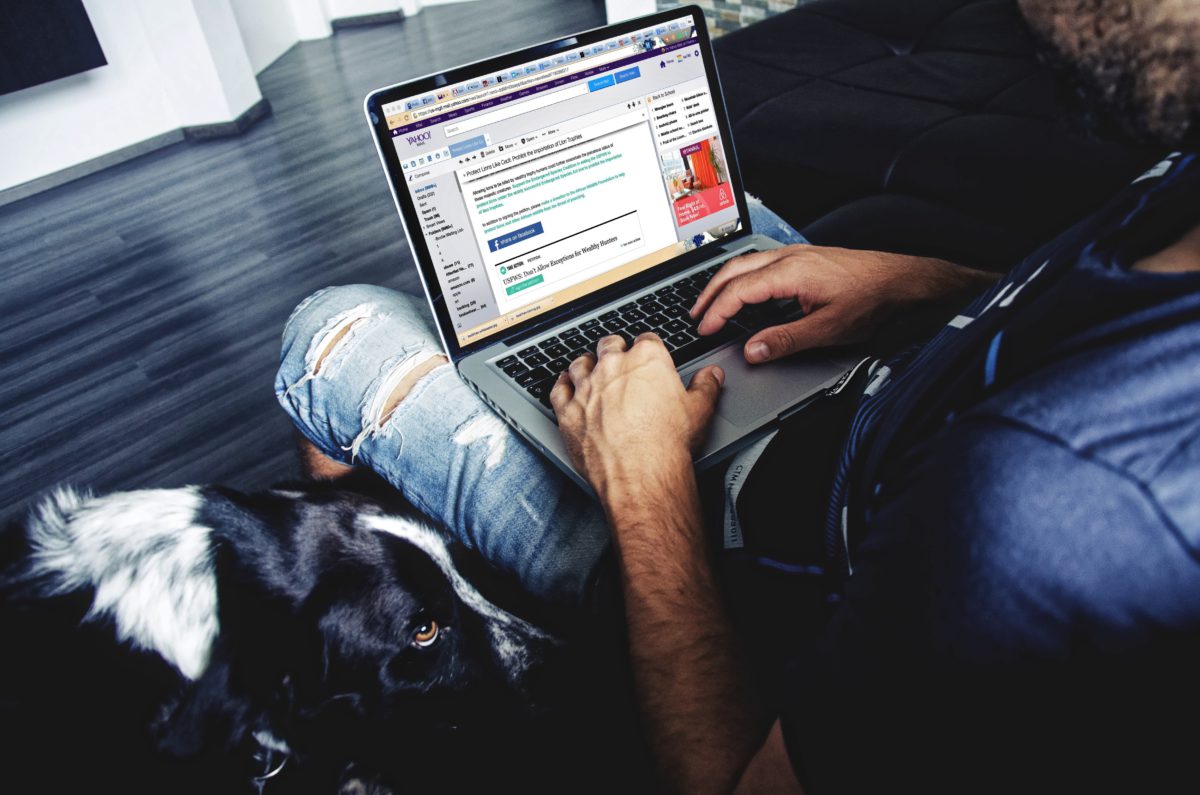 5 Steps To Good Email Etiquette
A surprising amount of people let themselves down with poor email etiquette.
Once you've landed a job, a high standard of professional communication is probably going to be in order and could be the difference between a successful probation and a failed probation.
If you haven't been hired yet, it's even more important that you're presenting yourself perfectly via the written word, as you can't display your confidence and eloquence through verbal communication until the interview stage of the hiring process.
The five steps below will guide you to email etiquette perfection.
Use a Professional Email Address
Use a professional email address in all communications remotely concerning your career, including with careers advisors, recruiters, any prospective employers and any contacts who you're in touch with about getting a job.
Candyfloss91@gmail.com won't fly here – use your name, with underscores or full stops if your name isn't available. You can also shorten your name if your full name isn't available.
Use a Signature
When you've been hired, the likelihood is you'll be given an email signature – make sure you use it. These represent your business and give your messages professional authenticity by clarifying your role, which is normally included in your signature.
You may have a signature on your personal email address – check it is professional and sensible before you use it on any emails which could get you a job.
Be Polite
In professional emails, there's a certain etiquette you should be using.  In normal day-to-day conversations at work, it's OK to open with 'Hello' or 'Good morning', rather than the formal 'Dear'.  When writing a covering letter or job application, you should use formal written English.
When delivering criticism, sandwich it between positive points to make your message constructive and avoid seeming abrasive.
Yours sincerely or faithfully?
You've heard it before, but do you remember it? Those year three English lessons have a habit of slipping to the back of one's mind. If you don't know the name of who you're writing to, start your message 'Dear Sir/Madam' or 'To Whom it May Concern'.
End your message 'Yours faithfully', followed by your name. If you know the name of who you're writing to, end your message 'Yours sincerely', followed by your name.
However, when emailing people you've had correspondence with before 'kind regards', 'many thank's and 'best wishes' are usually fine!
Edit!
Just the same as you'd edit an assignment at school or university, edit your emails. Spell check using your email provider's native spell check function and if you know your grammar's second rate, download Grammarly to perfect it.
Check any attachments you meant to send are actually attached to the message and in the right format. You may want to check the attachments are small enough to be sent and if not, resize them. You can resize files on Mac using Preview, and on Windows using Photo Gallery or Paint.
Hopefully, you're well on your way to email etiquette perfection by now, but if not, there's loads more you can do to up your game – try browsing the Grammarly blog for starters. Email etiquette is a fundamental part of being a great employee. Master this part and you've set yourself up well for mastering the rest.
Cristina studied English Literature and Hispanic Studies at Queen Mary University of London and now works as a writer and photographer. Catch her on Twitter, LinkedIn and her website.
Inspiring Interns is a recruitment agency specialising in all the internships and graduate jobs London has to offer.