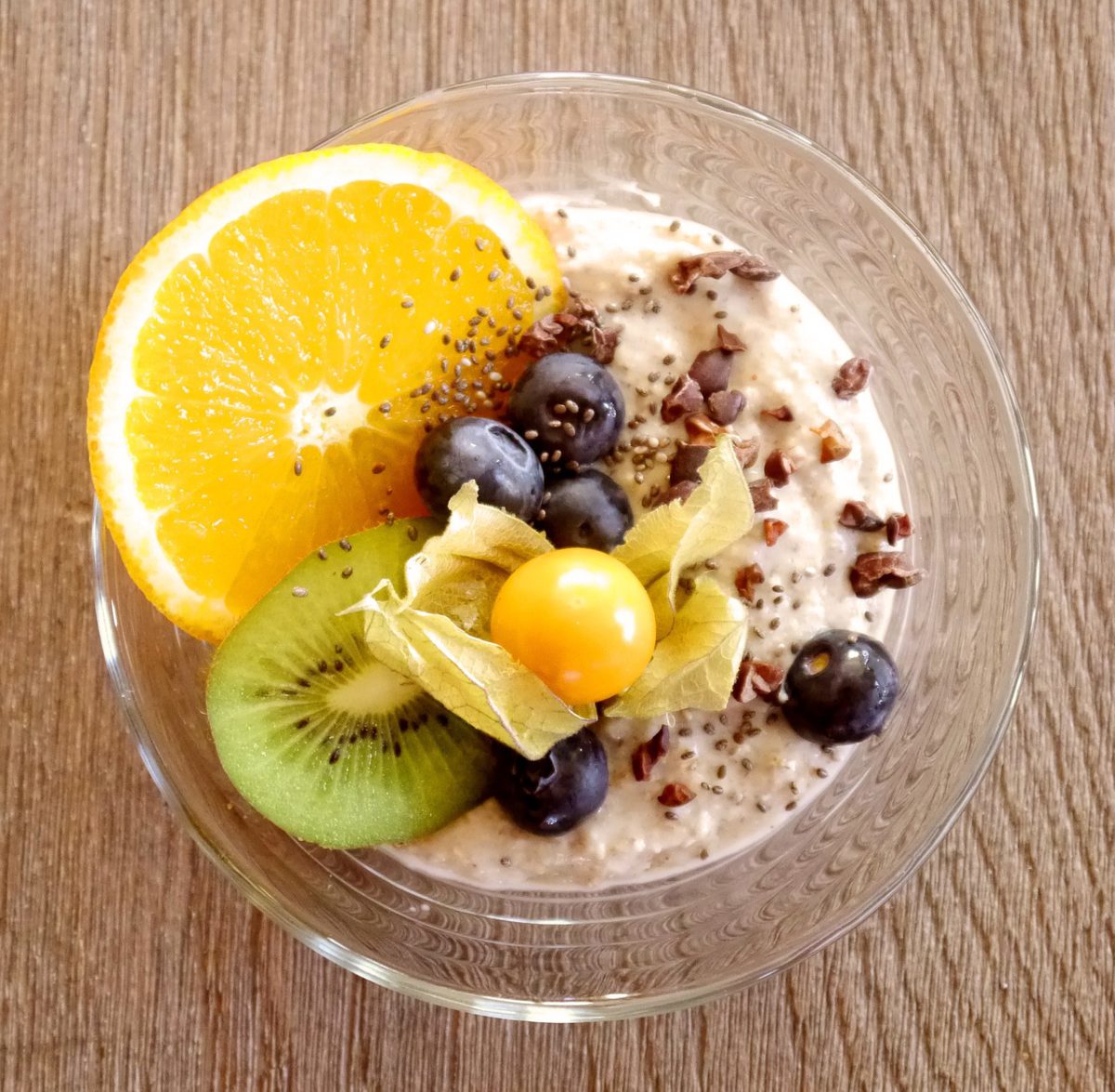 5 Brain-Boosting Breakfasts You Can Eat On the Go!
When you start a new job, it's likely that you're getting used to a new routine, longer commutes and earlier wake-up time. However, choosing between an extra half an hour in bed and a nutritious breakfast shouldn't have to be done.
Ditch the carb-filled sugary cereals and cardboard toast, and try some of these nutritious, protein packed breakfasts that you can prepare in advanced and eat on the go! They'll keep you feeling fuller, more focused, and won't result in a blood-sugar crash like you'd get with a high-sugar cereal.
Raspberry Ripple Overnight Oats
Ingredients:
½ cup rolled oats
3tbsp chia seeds
1 cup frozen raspberries
1 scoop protein powder (optional)
1 cup low-fat vanilla Greek yogurt (or dairy-free yogurt)
1 cup unsweetened almond milk
 Directions:
Combine all the ingredients in a Tupperware, ensuring all the dry ingredients are mixed well with the milk and yogurt. Place the lid on, and leave in the fridge overnight. Enjoy the next morning!
Banana Protein Smoothie
Ingredients:
½ cup rolled oats
1 banana
3 ice cubes
1 scoop protein powder
1 tbsp nut butter
250ml unsweetened almond milk
Directions:
Place all of the ingredients into a Nutribullet or blender, and blend well until smooth and creamy. Add cinnamon or ground ginger to taste if required. Enjoy!
See another one of our blog posts on brain-boosting smoothies!
Bacon and Egg Muffins
Ingredients:
Low-calorie spray oil
3 eggs
6 rashers of lean bacon
½ cup chopped mushroom, pepper or tomato (or all 3!)
Salt & pepper
Directions:
Pre-heat the oven. Spray a deep, non-stick muffin tin with light oil, ensuring all sides are covered. Wrap the bacon around the edge of each muffin tin line, and partially cook for 5-10 mins. In the meantime, mix the eggs, seasoning and chosen vegetables in a pourable jug. Remove the part-cooked bacon rounds from the oven, and pour the egg mix between the 6 muffin compartments. Bake for another 15-20 minutes until the eggs are fully cooked. Remove, cool, and store in the fridge. Top with sliced avocado, or eat on the go whenever you want!
Fruit & Nut Yogurt Bowl
Ingredients:
120g Fat-Free Greek yogurt or dairy-free alternative
1 cup blueberries
12 almonds chopped
Drizzle of honey
Directions:
Combine the yogurt in a bowl with the blueberries and honey. Sprinkle on the chopped almonds and take with you in a Tubberware! An easy, high-protein breakfast!
Scrambled Egg Wraps
Ingredients:
2 eggs (or 4 egg whites)
30g low-fat grated cheese
½ diced pepper
1 slice ham chopped
1 cup spinach
1 large wholegrain tortilla
Salt, pepper & chilli flakes
Directions:
In a mixing bowl or jug, whisk together the eggs, pepper, ham and seasoning. Heat a pan with a little oil, and scramble the egg mix to desired consistency. Add the cheese and spinach as the eggs are almost cooked, and scramble for another minute. Lay foil out on a plate and place a tortilla on top. Fill the tortilla with the scrambled egg mix and wrap up. Either eat immediately or keep in the fridge to grab on-the-go! Enjoy hot or cold.
Inspiring Interns is a recruitment agency specialising in all the internships and graduate jobs London has to offer.