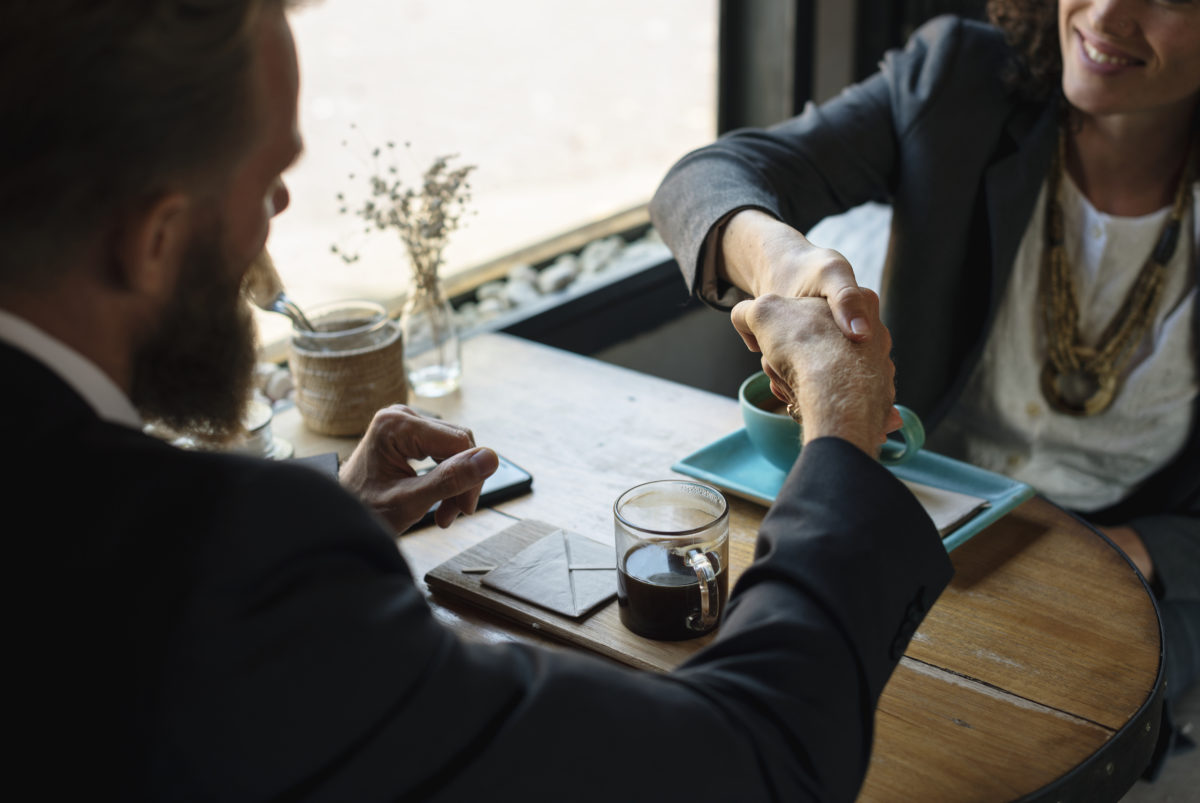 3 Steps To Bagging A Promotion At Work
Welcome to the world of work. The old school rules regarding scheduled progress meetings and scribbled feedback in margins typically associated with education don't apply here.
Most managers have more immediate items to take care of day-to-day than adhering to your personal expectations for development and shift in salary. Meaning, when it comes to pushing for your first bump up the ladder, it's often a case of if you don't ask you won't get.
So, if you're slaving away at the bottom of the organisational chart but feel ready to progress in your current workplace, follow the 3 stages to bagging a promotion at work, or forever hold your peace.
Plan and prepare
Asking for a title change is guaranteed to turn out substantially better the longer you spend planning, preparing and staking your claim.
Therefore, imagine you are gearing up for an interview You want to showcase unwavering commitment, drive and proven ability.
Record each task you have accomplished at work. What exactly is it you are doing so well that justifies a jump up? Can you quantify the results of your most successful efforts and achievements?
Think back to the SMART objectives you learned in compulsory Business Basics back in first year: 'Specific', 'Measurable', 'Achievable', 'Relevant' and 'Time-Bound'.
For example:
'This year, I independently sourced and acquired X number of new clients, surpassing the target set for me . These accounts now bring in X of gross revenue per month.'
As opposed to:
'I should be promoted because I turn up to work before you and do what I am asked.'
Sorry folk, employers are always on the hunt for above and beyond.
It's a savvy idea to complete this type of exercise anyway, to make writing your CV easier when the day comes to seek opportunities further afield.
Consider what you could contribute
Note any responsibilities staff in the role above currently have.
With these in mind, recycle another of the oldest job interview tricks in the book. Write down the core strengths  you possess, which will enable you to thrive trusted with trickier tasks.
'I am a creative thinker and aspire to voice my innovative marketing ideas in the next Senior planning meeting'. You know, the one I'm not currently invited to attend in case the phone rings.
See what's happening here? Mr. Manager is being shown the obvious gap in the team for an *insert desired job title here* (you).
Time to speak to the boss
The tried and tested method, which higher ups are accustomed to, involves harnessing all your proper preparation to compose an email.
Firstly, outline your smarty justified achievements, secondly your set of strengths specifically suited to the position you are asking for and, lastly, how you intend to benefit the firm in the future.
Subject-line your email 'Performance Review' and end with a direct call to action, such as: 'I look forward to discussing ways I can broaden my workplace responsibilities with you in person'.
By the time it comes to pressing send, you should be brimming with reasons you deserve the promotion, optimism and confidence, but not arrogance.
A final tip
Select the right time of day to put in your request.
However perfect the email you have compiled, it goes without saying to avoid firing out important messages before grabbing your coat and heading for the pub last thing on a Friday, or while your manager is taking a stressful phone call on the other side of the office. Timing is key.
In Summary
Whether you bag a title change or the response you were aiming for doesn't immediately materialise, follow up with another email 'In Summary of My Performance Review'. This needs to be positive, conclusive and identify what your superiors can expect to see from you moving forward.
A manager with the company's best interests at heart will respect and appreciate your proactive attitude and desire to progress.
Ashleigh Lauren is a freelance writer and travel blogger with two years' experience working in media. Ashleigh graduated from University of Oxford Brookes with a First in English Language and Communication with Publishing Media. Read stories from her travels at https://tearavel.blog.
Inspiring Interns specialises in sourcing candidates for internships and graduate jobs.