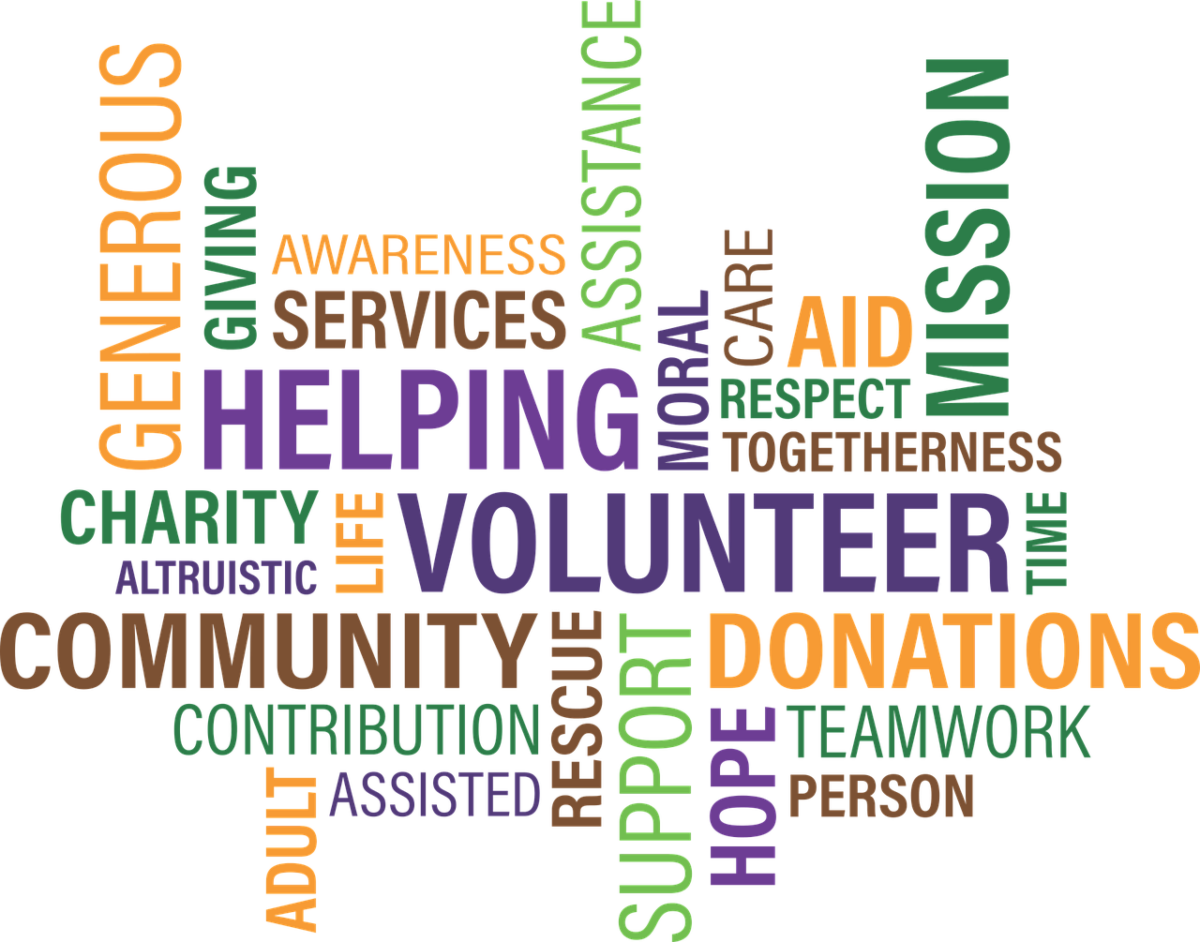 A Charity Sector Career Is Possible, But Where Should You Start?
See our charity jobs here.
A charity career is viable paid career path. But, if we're to be clear and honest we should get a couple of things out of the way.
You probably won't ever get paid relief or development work overseas, your salary is likely to be lower than expected. But hey, salary is increasingly becoming the least important part of a job, behind satisfaction.
A significant amount of workers in the charity sector are in it for cause, for the experience and for the opportunities. But that said, despite some preconceptions students may have, it is absolutely possible to pursue a viable and rewarding career in the charity and not for profit sector. What is available may surprise you! Through our work with students and universities, we often find an initial image of the charity sector which is not quite true. It is not necessarily volunteer work, and is not necessarily just high street charity shops, which if anything are often a minor element of a charity's operation.
There are many career options available. And you'll probably see they vary somewhat in availability. There is a wide variety of paid work available in a number of different areas, each of these can be a rewarding alternative to a corporate career. You could find yourself working in education, youth, housing, disability, environment, the arts and many other exciting areas.
Fundraising accounts for a majority of paid work in the sector, and is perhaps the most accessible. Charites always need to raise money for their cause and will always need people to facilitate this, but don't write off the job, it's much more than rattling a tin on the high street. Fundraising could mean dealing with high value corporate donors, it could mean organising events or writing grants, even designing a nationwide advertising campaign. Volunteer management, campaigning and international development are all sector specific career paths. However, backgrounds in PR, marketing and policy/research can also give you an advantage.
As with any industry, experience can be a bar to entry and the charity sector can sometimes be guilty of requiring unrealistic levels of experience. There are however, ways of mitigating this and approaches you can take.
Pursue a volunteer role, turn that into a paid job.
For certain high demand positions, or charities with low funding, this approach is essential. Many charities work on a majority volunteer basis, especially for the more "fashionable" types of work, such as project work in international development. Often the expectation here is that you will work on a voluntary basis and will be offered a paid role depending on your performance and if the funding is available to the charity. We have written separately about this, check out our guide here.
Graduate opportunities and internships
These are admittedly less frequent than in the corporate sector, but they do exist! And they are actively looking for good graduates. Depending on what kind of work you would like to do, there are different schemes available. Some of the more well-known are:
Charites also individually run their own graduate opportunities, you can see what we have available here. Though it is also worth researching when certain charities are open for graduate applications and what for. Save The Children, for example run a graduate trainee program. The general rule here is that larger charities will run these schemes, but smaller, specialized, or local organisations will tend not to have such entry routes. Internships are also available, but are much less frequent than in the for-profit sector, a lot of the work which would be covered by interns in the corporate world is often voluntary. Though they do exist, take a look at Student Hubs.
Get into fundraising
Fundraising is in almost constant demand, pursuing a role in this field gives you a much more realistic chance of working in the sector. Students often have misconceptions about fundraising, largely due to street fundraising being in the public eye. But in reality, fundraising is a diverse range of different jobs where you can really build a career. If you're wondering what's involved in a fundraising career then check out our guide. Depending on the type of fundraising you end up doing, you could be out on the street, based in an office, organising events, even on the road or working with large corporate partners.
Pursue a more "traditional" career and switch into the sector.
The charity sector has quite high demand for professions like accountancy, the legal professions and IT. It's might not seem as glamourous, but the reality of working for a not for profit is much more likely through this route. Recruiters often have to look outside of the sector to recruit accountants, developers, legal staff and even senior management. If you pursue one of these roles, but maintain a healthy volunteering career, this can also be viable route into the sector.
Utilise the skills from your degree by applying to the right role
Policy & research is a relatively high demand job category in the charity world. However, candidates are often required to have some very specific knowledge of international affairs, legal insight around a particular area or advanced research skills. These roles might be of particular interest to graduates so it is worth keeping an eye here, in case a role suited to your degree specialisation comes up.
Keep trying!
The charity sector can be difficult to get into, but I hope our article has helped you navigate the maze a little. For further career advice from us, check out our blog or jump right in and see what jobs are available.
And if you want to learn more, sign up to CharityConnect, the sector's largest network, where you can connect with people who are passionate about what they do.
Sanjay Bheenuck is a Marketing Coordinator over at CharityJob and writes about all sorts of things related to the charity sector.
Inspiring Interns is a recruitment agency specialising in all the internships and graduate jobs London has to offer