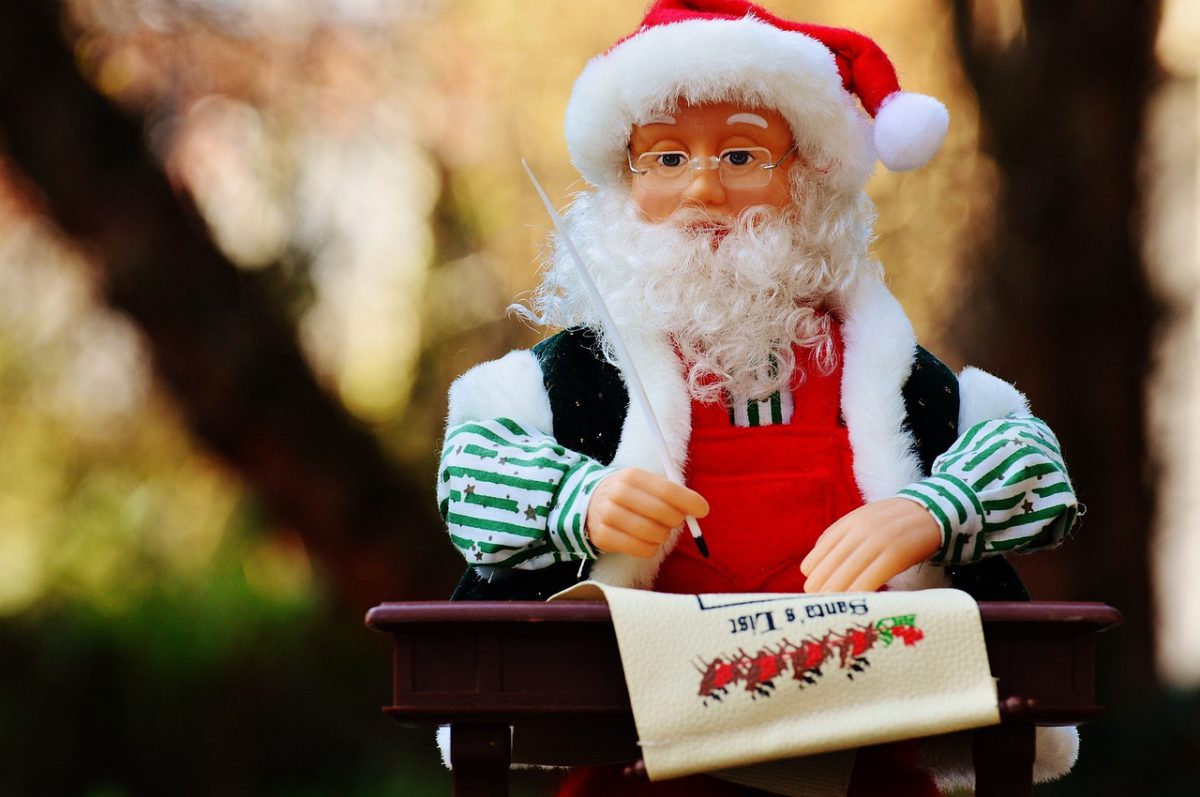 7 Things To Do Before You Finish for Christmas
The holidays are on their way!
With the Christmas break around the corner, you're probably desperate to get home and tuck into mince pies, selection boxes and whatever else your parents are cooking up in the kitchen. After all, Christmas is the perfect time to relax with your loved ones and enjoy some down time.
Still, before you pack your suitcase and wave your flatmates goodbye, make sure you've got your Christmas checklist ticked off.
Get your uni work over and done with
If you have deadlines looming just after the holidays, try and get as much work as possible done before you go home. You don't want to spend Christmas stressing out about writing essays and revising.
It's best to prepare as much as you can in the weeks leading up to the Christmas break so you can relax and enjoy yourself while you're home.
Return any library books
You don't want to be sat watching a Christmas movie when all of sudden you remember that library book sitting on your desk at uni, accumulating late charges by the day. Unless you're taking a particular book home with you, always return your library books before you leave.
Take down the Christmas decorations
If you've had any Christmas decorations up at your uni flat, try to take them down before you head home. You don't want to come back in January with the post-Christmas blues to find your room still looking like Santa's grotto.
Pack lightly
If you're an over-packer then this one's for you! You're going to be back at uni before you know it, so you don't need to pack half your wardrobe.
If you're heading home by train then the last thing you want is to be lugging a huge suitcase. Plus, you want to keep some space free for all those Christmas presents, don't you?
Empty the fridge
If you're not the last one to leave the flat then obviously remember to clear out all your own food in the fridge.
But if you're the last one to leave then seriously go to town. If anyone has left anything which is going to go off, eat it or chuck it away. You don't to want return after the holidays to a stinking fridge and an infested kitchen.
Check it once, check it twice
Whenever you're going away for a long time, always double check that all your windows and doors are locked securely. Also make sure that everything is turned off this is electrical or heating-related, and that all your water sources are closed tight.
Shop online for presents
Don't leave it 'til you're home to start Christmas shopping. You don't want to face the busy crowds of shoppers when you've just got outta uni. The first few days are about catching up with your loved ones and chilling out. So do all your Christmas shopping online and either send it all to your parents house or send it to the receiver directly.
Got your Christmas checklist covered? Head home and enjoy the most wonderful time of the year!
Haleema Khokhar also known as Kimi (a college nickname that stayed) is a journalism graduate working in the world of marketing and freelance writing. She loves animals, dance and a strong cup of tea. Check out her website and Twitter at @MyImpression_ you can also check out her personal Twitter at @KimiKhokhar 
Inspiring Interns is a recruitment agency specialising in all the internships and graduate jobs London has to offer.