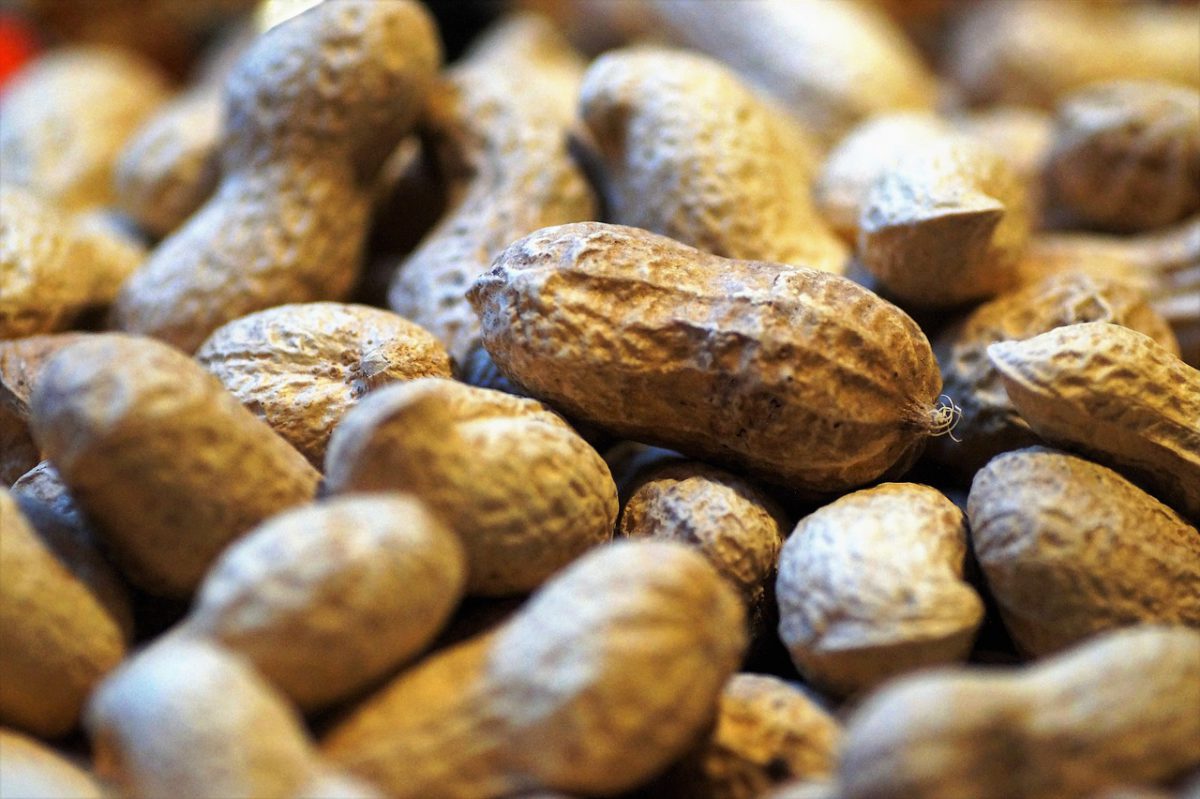 Attack Of The Pollen: Coping With Allergies At Uni
Living with strangers can be a daunting thought. But if you have a food allergy, the prospect might scare you even more. The thought of fridge sharing and food contamination can be a scary thought – dangerous even, depending on the severity of the allergy.
The Food Standards Agency estimates that, in the UK,  1-2% of adults and 5-8% of children have a food allergy. This works out at around 2 million people living in the UK with a food allergy, not including those with food intolerances. Common allergies include nuts, dairy, wheat and gluten amongst others and the reaction can be from mild to severe.
If you're worried about allergies during your uni years, try first to relax. First off, you're not alone. Second, there are plenty of ways you can adapt your living situation to ensure you don't get ill from cross-contamination or eating something you shouldn't.
Flatmates
Tell your flatmates about your allergy and the seriousness of it, especially if you need an EpiPen in the event of a bad reaction to food. It's important for all those you live with to understand the effects and to ensure they know what to do in case of an emergency.
Most house-sharers assign each flatmate cupboards and fridge space, and you need to highlight that this is especially important in your case.  Make sure your food is separate from the others, particularly if they contain anything you're allergic to.
Hygiene
Clean, clean and clean! Pay particular attention to work surfaces before you begin cooking to ensure there is no trace of anything untoward. Make sure you have your own cooking utensils and chopping board.
Most soaps and cleaners will effectively scour materials, but beware that some don't. Some hand sanitisers have been found to not effectively clean bacteria from hands, so beware and learn how to clean right.
Food sharing
Most students enjoy sharing food and cooking for each other, which is fine so long as they understand your allergy and take it seriously. Feel free to join in with this as long as you trust them to adhere to your allergy advice and take care with hygiene in the kitchen.
Food labelling
Even if you have your own shelves in the fridge, it's probably wise to label your food to make it obvious and stand out as yours. Since foods such as gluten-free products are often more expensive than regular brands, you won't want yours to go missing – so label up!
Register with a GP
It's important as a student to register with a local campus GP, but with an allergy it's more important than ever!
Eating out
One of the great things about university is the social element. Just because you have an allergy doesn't mean missing out on activities; just do your research.
Sometimes it can be embarrassing or uncomfortable in a big group to talk to the restaurant staff about your allergies. So why not call up in advance and speak to the staff to get peace of mind? Also look into places to eat that specialise in allergy food, such as gluten-free options. This way you know you'll be catered for, which puts off the awkwardness of having no menu options to choose from. There are plenty of guides which give you allergy advice on the high street restaurant food options.
Thankfully, most people take allergies very seriously these days, there is more awareness about allergies than ever before and most people already know someone who has one. At restaurants you'll be in safe hands and if you choose well should have plenty of options to choose from, most menus contain helpful guides on allergies in each dish, or will have an allergy guide to look through before you choose your dish.
With considerate housemates, you can have a safe time during your university days and make some fantastic meals. Make sure to have a great time; allay your worries with good habits and even better preparation!
Inspiring Interns is an internship and graduate recruitment agency. To browse graduate jobs, click here. For senior digital and mobile jobs, please see Inspiring Search.