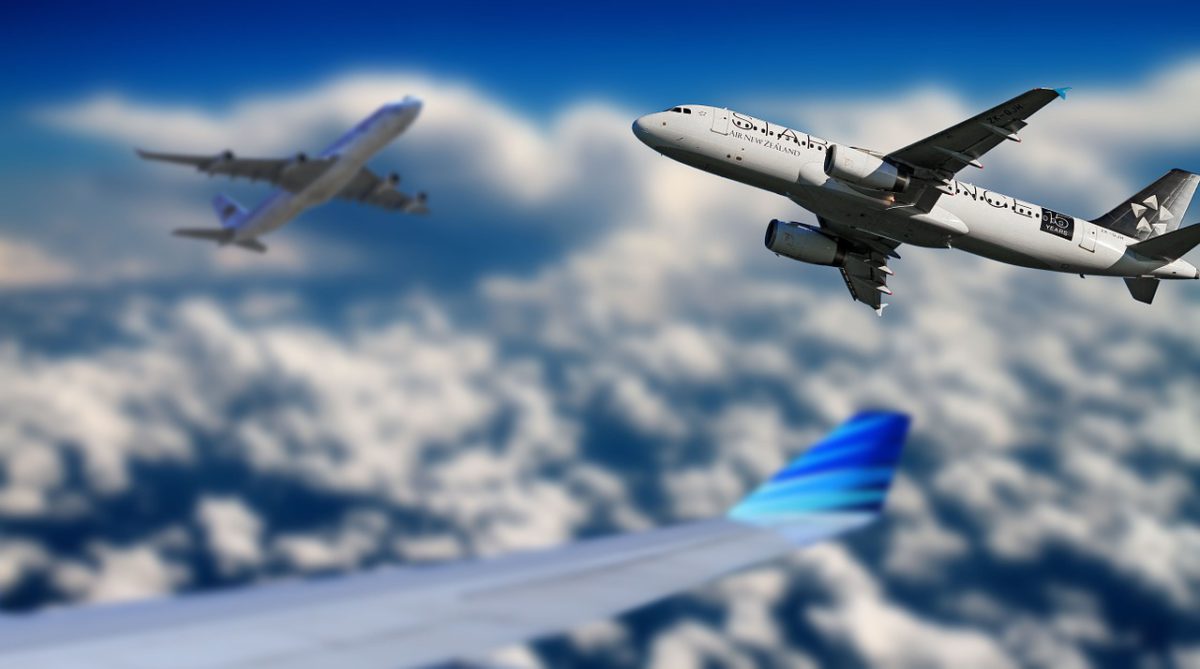 4 Ways Travelling Can Be A Soul-Searching Adventure
As cliché as it sounds, time spent travelling can teach you a lot about yourself. It helps you learn and grow, and puts you in situations that you never thought you'd be able to cope with.
However, it's not only the physical exploring that does this. Often, it's more about the extra time that you have to think and the conversations you have, encountering a variety of people from many different backgrounds and places.
Though people may assume that your adventure is just another way to escape adulthood, there are huge benefits inherent in travelling.
It gives you time
Life is hectic. It's easy to get caught up in its frantic ways without even noticing. Every day is filled with work or study, busying about the house or making room for the people you've not had time to see. Nobody stops. No-one has time to.
This is where time spent away travelling comes in to save the day. You don't realise how caught up you've been in the day-to-day stresses of life until you get away from it all. Take time to consider your future and which path you wish to take, giving thorough consideration to thoughts that would slip by back home.
Take time to work on projects that you'd never be able to pursue in your everyday life. Perhaps you're a keen photographer or writer, but find keeping up a part-time job to much alongside your studies. Time away from it all will give you space and enable you to develop your talent.
Most importantly, some downtime away from normality allows you to recognise your blessings. It helps you be grateful for all you have and all you've already achieved, creating a perfect mindset for you to return with. It forces you to live in the moment and appreciate everything you already have, as well all that's driving you towards your future.
Conjures up inspiring conversations
While travelling, you'll meet people from all over the world and from all sorts of different backgrounds to yourself. After a few beverages in a hostel, the conversations can get quite meaningful. You get chatting about your personal situations and often end up discussing things you never thought you would.
Each person sat around the table has a different perspective on life and is probably at a different stage too. So, take these moments as good opportunities to gain advice from somebody who's been through it, as well as giving your input to those just setting out.
An insight into various cultures
Whether it's through talking to other travellers about their home nation or seeing the place you're currently in and how they run, the cultural impact of experiencing the world is high. In such a short amount of time you can see and learn about places that you've only ever heard about through writing or media.
There's something quite grounding about witnessing first-hand something that's spoken about every day. It gives you a better understanding, too, of what's happening around the globe. Witnessing these scenarios directly improves your perspective, making your opinions more balanced and informed. Overall, it makes you into a person who is world knowledgeable and aware, attracting employers particularly in journalism and business industries.
Learn new skills
From learning a new language to organising yourself, many new skills are gained through travelling.
It takes a lot of independence to survive globe-trotting, especially if you're doing it on your own. Every other day you're travelling to a new place, using various methods of transport – i.e. developing good organisation and communication skills. It makes you stand on your own two feet and forces you to solve any problems that come your way which must be done immediately – a very attractive skill to an employer!
Secondly, your basic knowledge of languages will develop and you may even pick one up more fluently. Even if this doesn't happen, your ability to communicate effectively will greatly improve due to the constant language barrier that you face.
If you're lucky enough to get the opportunity to travel, grasp it firmly with both hands. Just ensure you also notice all the not-so-obvious benefits that it brings, so that you can talk about them later!
Harriet Mills is an English Literature and Creative Writing graduate, based at her hometown near Cambridge. She is an aspiring writer with her main interests being features and travel writing. For more of her story check out her personal blog.