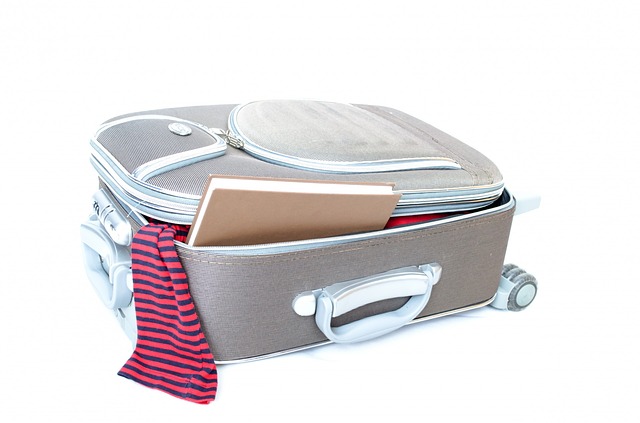 How To Combat Homesickness As A Foreign Student In The UK
Travelling to study in a country other than "home" is always a fantastic experience. It's also a double-edged sword, and I don't just mean those ludicrous international student fees.
At first studying abroad can be a nice change, but sooner or later it starts to drag. Here are 5 tips to make the transition easier.
Re-evaluate your priorities
Think first and foremost about what made you chose this degree, and this university in particular. Maybe it's something you always wanted to study,and the syllabus is perfect. Maybe the university is located in a city that will facilitate getting a job in that field. Maybe you just liked the campus.
The truth is that UCAS is not a quick or easy process – remember that tedious personal statement and that aggravating character count? Or all those predicted grades that you may or may not have overestimated (cough cough)? And let's not forget getting that visa.
All in all, getting to uni was not an easy job, so getting here is already a good reason to enjoy your success. That's not to say that missing home is blasphemy, but in those times it helps to think of this as a 'mission'.
You're here to get that degree you always wanted. If that means being away from home for a little bit, that's ok; eventually you'll see it was worth it.
Re-evaluate your re-evaluations

Coming into the UK as an international student is tough, but staying in the UK as an international graduate is even harder.
When other people leave for vacations and you have no choice but to stay, remember that it's not the end of the world. It helps to know that during this period, when all assessments are out of the way and (hopefully) not much work is left, you can use the time to start looking for internships or prospective jobs.
This doesn't mean you're a workaholic or that your vacations are going to waste. In fact, it shows you are conscientious and serious about staying, and that all those UCAS and visa processes were not in vain.
The last thing you want to do is give up all that time and effort it took for you to stay here – unless you decide you want to do another degree, or voluntarily want to go home.
You've got mail
Aaaaaand cue the world's tiniest violin. Seriously though, sometimes it's not just what's written in a postcard, but who sent it and where it came from. Postcards are the easiest (and cheapest) things to send and receive, and aside from their sentimental value you can always hang them up to add a bit of décor.
If you want to get a little more professional, have your family send you parcels with little souvenirs (sweets, crisps, other things you can only find back at home, etc). If money is in surplus, send something back too. This pen pal-style method is a nice way to stay in touch, and the excitement of not knowing when the parcel/postcard will arrive will always be an added plus.
As Julie Beck says, "Objects can be bridges to other people, places, and times, and create meaning and comfort for their owners."
Food
Because the way to anybody's heart is through the stomach. If you know and enjoy cooking, this is gonna be way easier. Get out mom's old casserole recipe, or purchase a cookbook from your homeland, or just Google it.
Whether it's for yourself or a gathering with friends, food is undoubtedly attached to meaning. Maybe it's the flavour of a specific dish that reminds you of a beloved memory, or maybe it's just the taste that "transports you" back home. Whatever it is, it is literally a treat.
And if you are one of those that can burn water, don't fear. Takeaway is always an option, though this might not always give you an accurate representation of the dish or taste remotely like home-made food.
Societies

You knew thatthis was going to appear on the list at some point or another. But it really does help when you meet other people from the same place (ingroup-outgroup distinctions, anyone?) Speaking in your mother tongue, discussing "native" subjects or even sharing experiences as the "foreign student" (how you're adapting, how you find the country, etc) is a nice release, especially because it will show you that you are not alone.
And this is not only limited to uni societies. Theme-night clubs, or even shopping at international supermarkets may help you find like-minded people and in turn help you adapt to your new environment.
Whatever method you use, it is important to always keep the following in mind: you have been given a very wonderful privilege or travelling and experiencing life in another country. Yes, being abroad by yourself might be difficult. But that doesn't mean you can't hack it will never go back home.
So go out there and achieve your dreams.
Xiomara Meyer is a drama and creative writing graduate with an interest in psychology and the slightly bizarre. Samples of her work can be found here. 
Inspiring Interns is a graduate recruitment agency which specialises in sourcing candidates for marketing internship roles and giving out graduate careers advice. To browse graduate jobs and graduate jobs Manchester, visit their website.