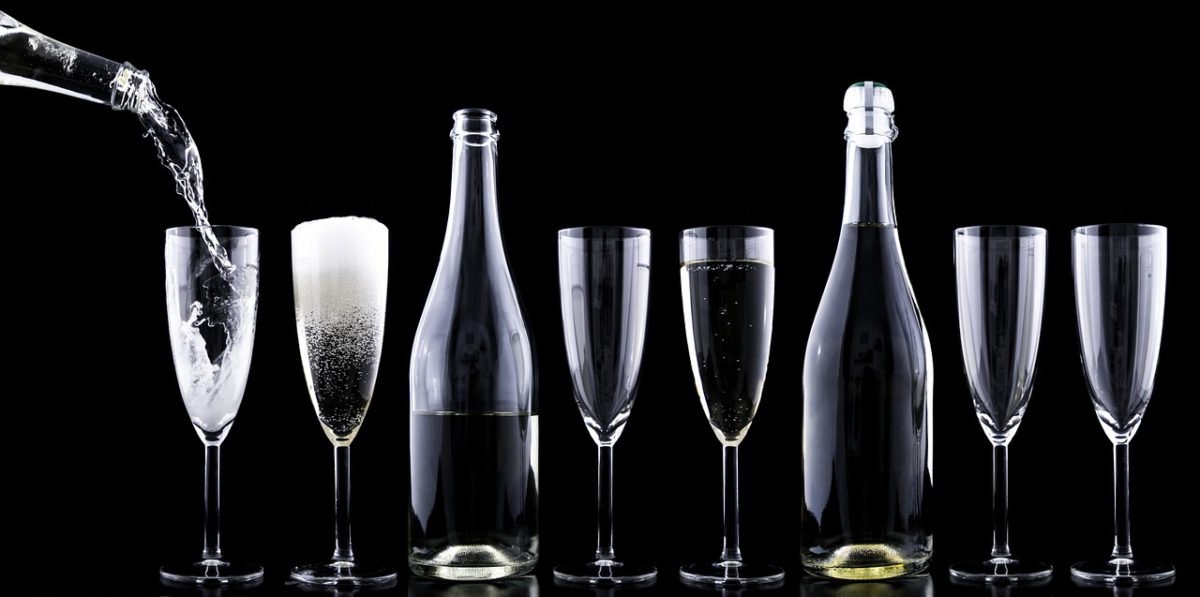 Freshers Week: The Dos And The Don'ts
September is looming and first years are getting closer to flying the nest. You're going to be in a new place, surrounded by people you've never met and starting a hefty degree. Yay!
It's safe to say that uni is a scary experience. It will also – fingers crossed – be one of the best times of your life. Check out our ultimate list of dos and don'ts for freshers week.
DO
… make friends
Interact with everyone and don't be shy to start up a conversation. You're going to meet a lot of people during freshers week, so make an effort to get to know them. You'll be surprised with how friendly everyone is.
On the flip side, don't feel like you need to be the life and soul of the party. Introverts have fun at uni too!
… take part in fancy dress
This is the one time in your life you can dress as outrageously, funny and over-the-top as you like. Within reason, that is. Though you might want to steer clear of the more offensive fancy dress, don't be scared to look silly.
… remember that you don't have to binge drink
If you're not a big drinker, don't feel pressured into getting off your face. Freshers week is about having experiences you'll actually remember! There'll be plenty of like-minded people who feel the same way so you're not alone.
… learn how to use a washing machine
This might sound like something your mum would say, but most freshers will probably have never even looked at a washing machine, let alone used one. So unless you want your favourite white jumper to become pink, it's time to learn how to wash your clothes.
Always divide your washing into coloured and white washes. Take care to note the recommending washing temperatures. If you're unsure about how to set the machine up, don't guess – ask someone!
DON'T
… max out your student loan
This is only week one of a whole year away from home. Be sensible with how much you spend. Create a realistic budget for yourself and stick to it.
… upset the neighbours
If you stumble in at 5am, intoxicated and still giddy then it can be all too easy to forget there are other humans living around you who may be sleeping. Try to be mindful of this and don't waltz in singing at the top of your lungs.
… be the messy one
Always clean up after yourself! When you cook something, be sure to wash you dishes straight away. Don't leave pots, pans and plates stacked up on the side getting mouldy.
It doesn't take long to clear up. If you're the messy on in the flat then your housemates will soon get fed up.
… feel ashamed of being homesick
It doesn't make you less of an adult if you're missing home and your mama's cuddles. During your first year you will feel an array of emotions including the thought of giving it all up. It's a huge deal to be away from home for the first time.
So go home at the weekends. Call your family and friends regularly. Have a cheeky Skype chat now and again. You'll feel so much better for it.
All in all, just have an amazing time, embrace the experiences and stay safe. Freshers week is the most chilled in terms of studying as they tend to ease you in. Make sure you enjoy it.
Haleema Khokhar also known as Kimi (a college nickname that stayed) is a journalism graduate working in the world of marketing and freelance writing. She loves animals, dance and a strong cup of tea. Check out her website and Twitter at @MyImpression_ you can also check out her personal Twitter at @KimiKhokhar 
Inspiring Interns is a graduate recruitment agency which specialises in sourcing candidates for marketing internship roles and giving out graduate careers advice. To browse graduate jobs and graduate jobs Manchester, visit their website.