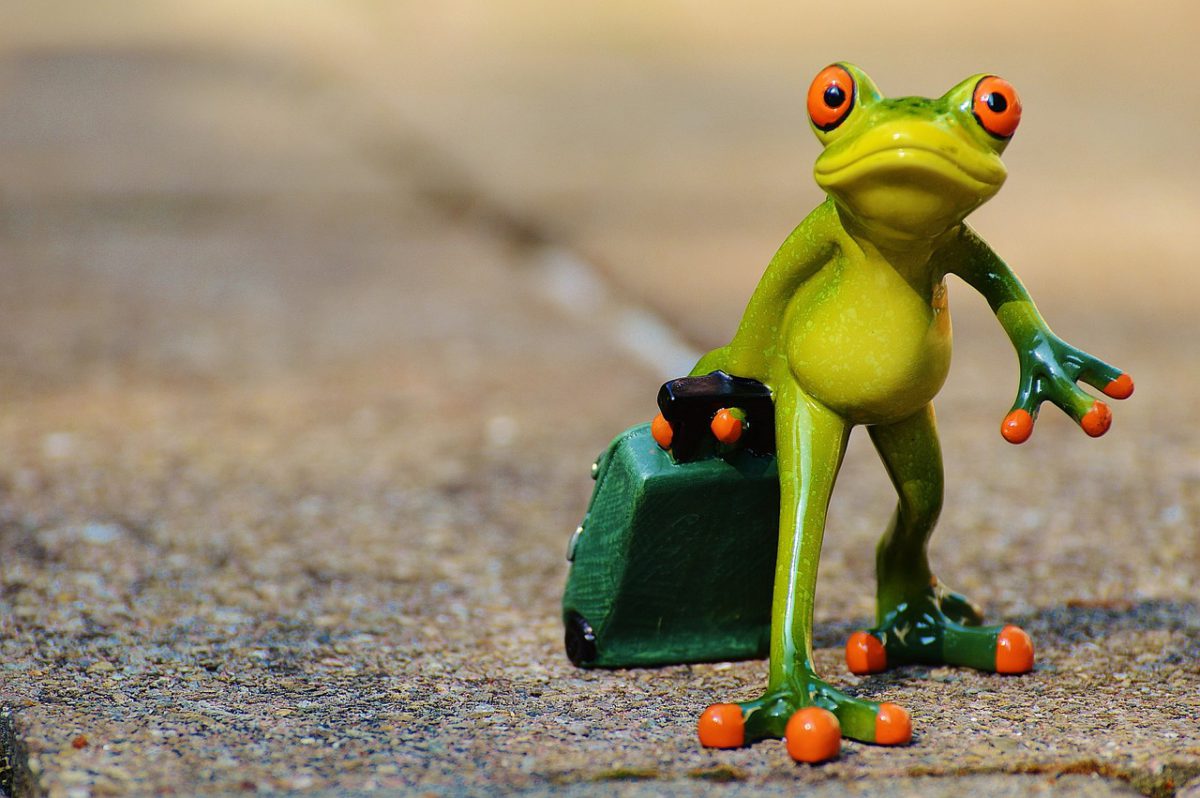 Post-TEFL and Post-Travel? Here's How To Get Back On Your Feet
Remember that question they asked you at primary school? 'What do you want to do when you grow up?' It haunts you, right? And now, even when your pimples have disappeared and your limbs now fit your body, this question still seems as baffling as ever – for some, anyway.
For the lucky few, their career is laid out like a yellow brick road from a young age. But if, like many, yours was more of a cracked and crumbling staircase to nowhere, don't despair. As Emilie Wapnick expresses refreshingly via her uplifting TED talk, many people never find their 'calling'. And that's cool.
Post-uni TEFL and travel can offer a respite from the endless expectations of education and employment. But what to do when that plane lands back on British soil, and the real world comes crashing back?
Post-TEFL
TEFL. Teaching English as a foreign language (or, as some might say, 'a way to travel and still earn money') is a growing industry and an increasingly popular opportunity for graduates and non-graduates alike. Why?
1. TEFL jobs allow individuals to work in almost any country, from Hong Kong to Brazil.
2. Teaching abroad can develop transferable skills useful for future jobs.
3. TEFL jobs generally don't ask for prior experience or a teaching degree, so opportunities are open to graduates from any discipline or anyone seeking a change of career.
4. Working abroad can help improve language skills, cultural awareness and provides a chance to network with others from a diverse mix of backgrounds.
Teaching English abroad is a valuable experience and one that is normally viewed positively by employers. However when the time comes and you decide it's time to 'settle down', it can be difficult to work out what happens next.
An obvious answer is education and teaching which is perfectly viable and many teacher training programs will view the TEFL experience as valuable. But for those who don't want to teach, things can get a little tricky.
Post-travel
Like TEFL, travelling is normally viewed positively by potential employers in the UK. Travelling abroad develops independence, problem solving skills, organisation, maturity and open mindedness, among other things.
Many will travel with a plan in their heads for when they return. Perhaps a Masters is on the horizon, or perhaps they have embarked on a sabbatical. And then there are those who travel because they are fed up with their job, or studies, and long for a change when they return.
The void 
Alright – perhaps a bit melodramatic. But if you've ever been stuck at the career crossroads, you'll know the Void all too way.
Perhaps you have studied a degree you don't wish to pursue any further?
Maybe you're sick of your industry and are looking for a change?
The void can be filled with all kinds of people from various backgrounds and with various reasons for being caught in the void. The question is how do you get out of there?
Luckily, time is on your side.
Identify why you are in the void and what it is you want to change.
Analyse which career paths you wish to follow. There may be many, as you have no clear path set out in front of you. Ponder what it is you want from a job and look for industries that tick those boxes. Remember, the jobs could be wide and varied.
Update your CV and create multiple versions. If you have identified different career areas you may like, be sure to adapt and mould your CV to each one. This way you can quickly apply to different sectors with a CV that is polished and not too generic. To maximise your chances fully, tailor every CV to each job you apply for – it's quality, not quantity after all!
Be willing to relocate. If you're post-TEFL or post-travel, a relocation might be ust what you need to scratch that travel bug. With relocation, job opportunities become more plentiful and varied.
Be open to starting from the bottom (or at least mid-point). If you're delving into a new career direction, you may lack experience in that field. You may have to apply to internships or graduate schemes and lower-paid positions in order to gain valued experience.
Talk to family, friends and recruitment consultants to gain an insight into what you may enjoy doing.
Remember that any job will give you valuable experience and skills. You can always return to teaching English abroad in the future.
The key thing to remind yourself of is that this should really be an exciting time. A degree or career experience shouldn't feel like shackles but like a bag of tricks that can be unleashed anywhere.
If you've returned from teaching or travelling abroad then you should have a stack of knowledge and experience that many will not. The job market is yours to conquer. The next step along the rickety staircase should be an invigorating one – so climb with confidence!
Inspiring Interns is a graduate recruitment agency which specialises in sourcing candidates for marketing internship roles and giving out graduate careers advice. To browse graduate jobs and graduate jobs Manchester, visit their website.