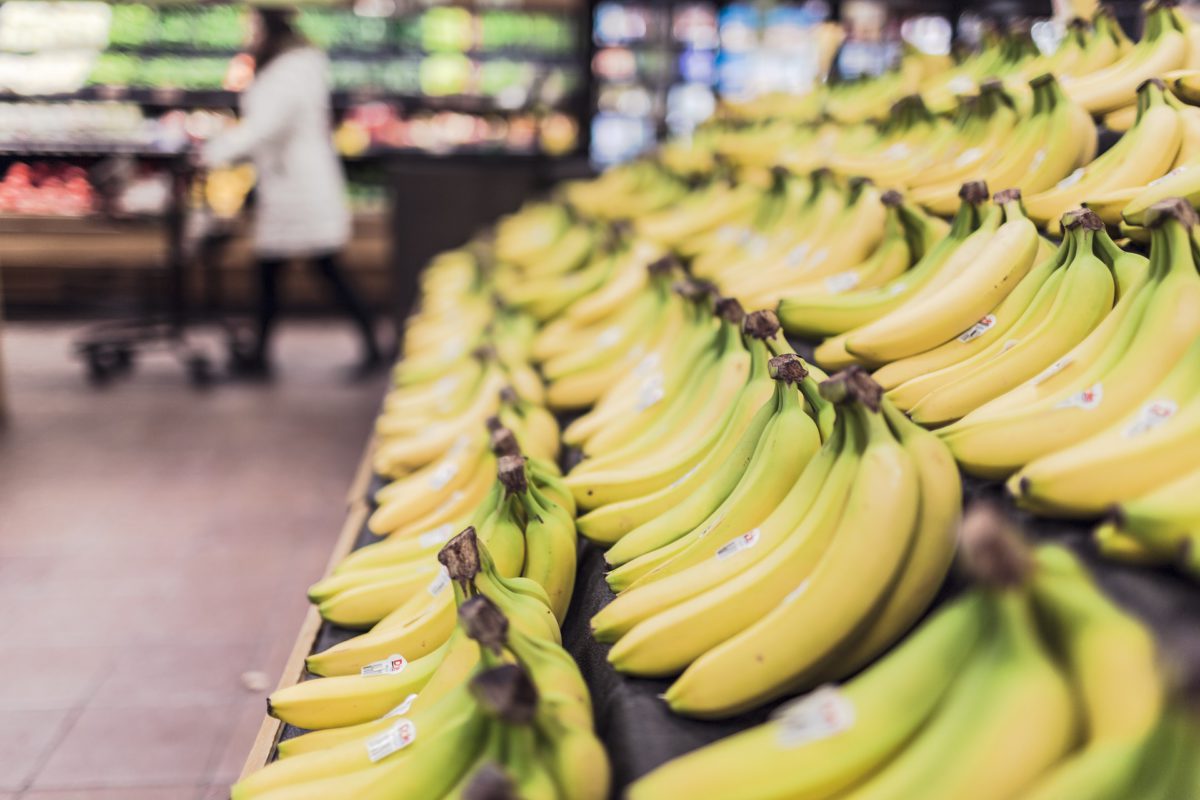 What is Retail?
Many people have retail somewhere on their CV. Whether it was a Saturday job at school or a frenzied saving route during your gap year, working in a shop has been a feature of many people's working history. So what about making it into a full-time career? Where could that lead?
Meet Emily*, a Cambridge graduate.
Why did you choose to go into retail?
"I was looking for a role during my gap year. Most people end up in retail as a short-term option and then find out that it could be a full-time career. For me, I don't see myself here forever but I have many colleagues who are successfully working up the ladder.
I chose retail as I really like working with people. Throughout my extra-curricular activities at university that was the common theme.  I don't see myself working in an office at this point in my life and working in a fashion store where people are normally in a good mood seemed like a good choice."
What was the application procedure like?
"It was a lot more stringent that I expected. I applied online. This included a CV and answering some 500-word questions. The minimum requirements are A levels and you have to have some evidence that you are a people person and a team player.
There was then an assessment evening. We did some group activities which included designing an advertising campaign and a product. You worked as a team then presented to the group. It was pretty relaxed.
Having run these evenings myself, it isn't exactly what you say but how you say it. We are looking for people who are confident, able to fit in with the team and can work innovatively. The worst thing is someone who acts like they know all about the company and gets everything wrong, or someone who is generally arrogant.
We aren't afraid to not hire anyone from a recruitment session, and people do let go after their probation if they aren't the right fit.
I would say that if you get rejected from one store, it might just be the wrong store for you so try another one."
What did you expect on your first day?
"Store work is what you expect, especially when you first start. Your responsibilities are to serve customers, make them feel fantastic and to make sure the store looks pretty. One thing that did shock me was how big the figures were. The company expects big money and you are expected to reel that in.
There is a training programme which covers all the basics. You learn what the company is about, all about the particular features of the clothes and how to serve customers effectively. Once you work on the till you learn how to do that successfully and how to watch out for fraudsters."
Describe a typical workday?
"Shifts can vary from 4 to 8 hours, and you often work at the weekends too. Once in work you will be briefed by the manager. They will run through the targets for the day and allocate you to a zone. Most days will be spent helping customers, running out clothes and tidying up the shop."
What are the common misconceptions people have about your job?
"People think we don't care about customers, but what I like about my job is making someone feel really good about themselves.
I once had a woman who was suffering from cancer. She felt awful about herself and admitted that stopped her buying new clothes. The thing was, she was stunning and it broke my heart she no longer saw that. She stayed for quite a while and tried on lots of different outfits. She ended up buying a lot – an outfit to go with jeans, something to lounge in when she was feeling grotty, and a dress to wear for dinner.
After she bought the products, she came back to the mirror and put some lipstick on. Her husband came over and thanked me, as that was the first time she'd worn lipstick since falling ill.
You can make a real difference in this job and people don't appreciate that."
Is there the opportunity for further training and qualifications?
"While we don't have the opportunity for particular qualifications, the firm does provide many routes for learning new skills. There is a clear hierarchy in the store and you see people travel up that route. There are then teams in charge of the area or the flagship stores.
Beyond that, head office is full of people who once worked at the store level. They often run work experience or intern schemes, where you can go to head office and find out what it is all about. Once you find something you enjoy or something you study outside of work – whether that is marketing, design, finance or customer service – you can definitely make a long-term career out of it."
What skills have you learnt?
"As this isn't a long-term career choice for me, I have tried to pick up as many skills as possible. You learn a lot about customer service, including how to work with rude customers. You are constantly part of a team and you have to take responsibility for your tasks. The company culture is target-driven which means you learn to work under pressure and to a deadline.
I really enjoyed learning more about store design and visual merchandising, and found this useful when doing a marketing course outside of work. You learn many skills which you can apply to a different situation. You learn how to sell and I guess that is a big part of most jobs out there."
How would you describe your job in three words?
"Fun, people-centred, innovative"
So it goes to show that retail is a far more complex career choice that many people realise. If you are looking for a career in fashion or working with people, then starting in retail could be a good choice; or if you are someone who clicked on this as you took up retail as a short-term stop gap while looking for your dream job – remember to check out the opportunities in your company and to make note of the new skills you are learning.
Dealing with difficult people, whether a customer, client or colleague, is a skill you can use anywhere.
Eleanor Booth is a Cambridge Graduate who likes taking on the big issues and players. Check out her personal blog here and her LinkedIn here.
Inspiring Interns is a graduate recruitment agency which specialises in sourcing candidates for internships and giving out graduate careers advice. To hire graduates or browse graduate jobs, visit their website.