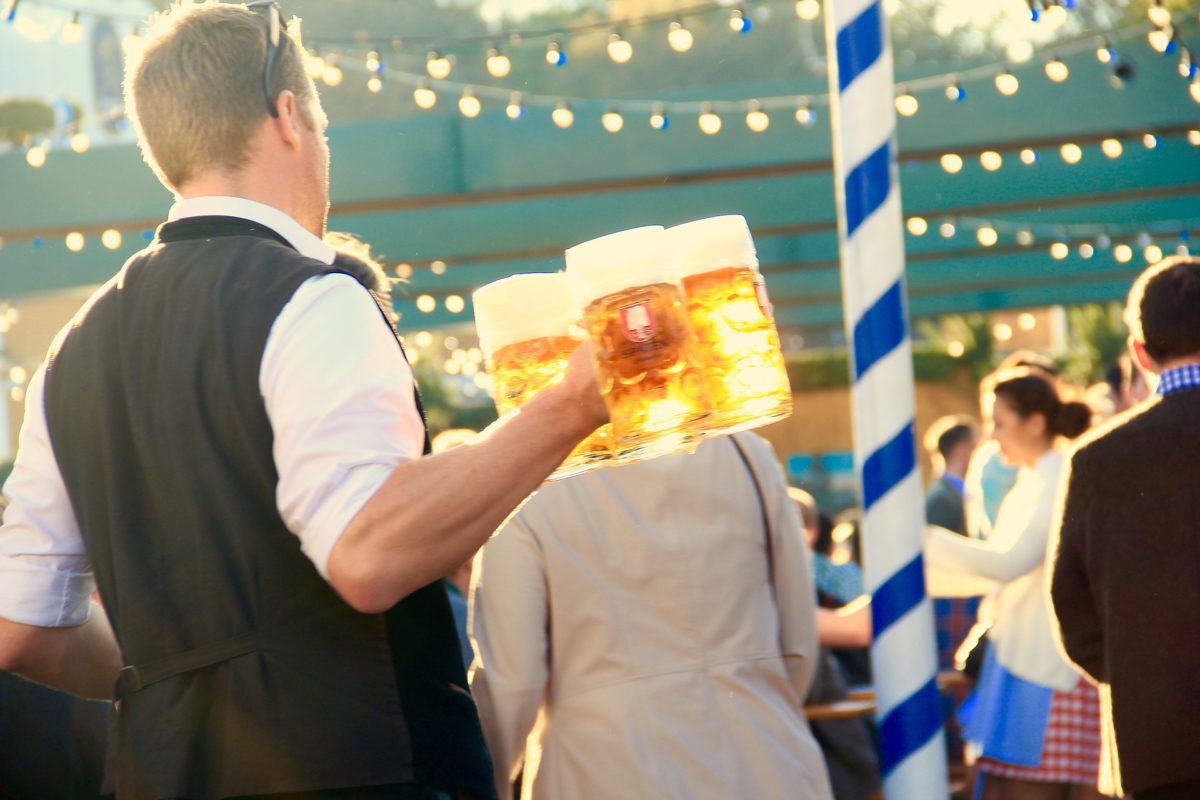 6 Reasons To Rock Your Stop-Gap Job
Nagging parents could be the sole force in driving any recent graduate to finally get a job, but there's actually a lot more potential in being employed than you might think, even if it's just pulling pints.
Do your future self a favour, and reap the rewards of your stop-gap job – you'll thank yourself later!
1) You'll develop skills that matter
People skills are an asset in any graduate job: being able to relate to others, put people at ease, and sell yourself are highly desirable qualities that will instantly put you on the right foot with potential employers.
Landing yourself a customer-facing role, however temporarily, will help you develop these skills constantly, and – even if it doesn't feel like it at the time – your communication skills with your colleagues, bosses and clients will be improving while you earn.
2) You'll open doors for future opportunity
Last year, recruiters confirmed that 32% of their entry-level positions were likely to be filled by graduates who had already been involved with their organisation, through work experience or internships.
Even if a few weeks of experience here and there isn't immediately raking in the big bucks, you could still be setting yourself up for the future job of your dreams.
3) Your bank balance will rejoice
As well as having the occasional load of ironing foisted upon you, if you've moved back in with your parents after university you could also be expected to pull your weight financially by helping out with the weekly shopping bill. Not to mention you're going to need to save up to get a place of your own sometime this decade.
Learn to manage your money so your stop-gap wages go the extra mile, and maybe you could even start to inch yourself out of the overdraft.
4) The warm fuzzy glow of social support
It's likely that you'll discover a fair few of your work colleagues are aiming for bigger and brighter things too. Being on the wrong side of the bar every Friday night when you've worked so hard to achieve a degree can be disheartening, but you're not alone: there are lots of grads in the same boat.
Having a social network to support you, and occasionally let off steam with, is a huge benefit to having a stop-gap job.
5) Routine keeps you on track for success
Without seminars and lectures to anchor your afternoons or get you up in the morning, it's easy to flounder, get distracted, and end up doing nothing. Having a structure can keep you on the straight and narrow when it comes to job searching, and employment will get you into a steady routine.
This will also show future employers that you can be organised, manage your time responsibly and make commitments, all of which are assets in the world of work.
6) Being employed makes you more employable
If you leave university and remain unemployed, your chances of getting a job can start to decrease, roughly a 50% decline after 8 months. Already having a job makes you a more desirable candidate as it demonstrates a good work ethic and a willingness to make the best of your situation.
Moving on from hospitality or retail roles to something more admin-based can be a stepping stone if you're looking to develop skills valuable in an office environment. Show employers you are motivated to progress and make even more of a positive impression.
Katie Smith is a bookworm, Firefly fan and aspiring writer. She studied English Literature at Bangor University and now lives in London.
Inspiring Interns is a graduate recruitment agency which specialises in sourcing candidates for internship jobs and giving out graduate careers advice. To hire graduates or browse graduate jobs London, visit our website.