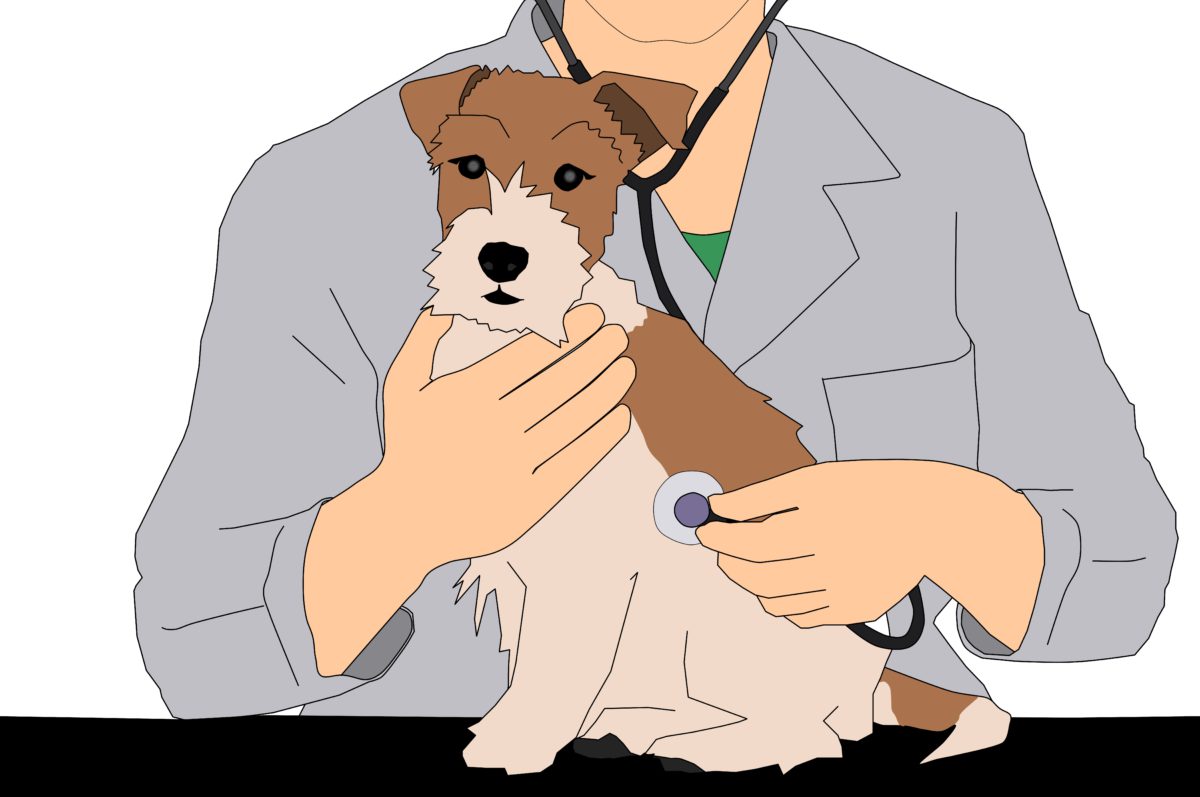 What is it Like Being a Vet Abroad?
Moving abroad is a popular choice for people of all ages and points in their career. Whether you take the jump straight of university or part way into your career, it is always helpful to get some advice on the technicalities.
While 'the vet abroad' might sound like the perfect Instagram name, for one guy this was his reality.
Last time we caught up with Adam he told us all about his career in the UK and how he was worried about his career development. Now he has made the big jump and fills us in on his life on the other side of the world.
Why did you choose to move Australia?
"After two and a half years as a vet, I realised that I didn't want to be a clinical vet forever.
I had heard of many vets getting the 'five-year blues' where skills start to plateau and the job stops being as exciting. As time in the real world progressed, I paid more attention to salary progression and was daunted by the glass ceiling most vets reach in terms of salary after five to ten years.
Experienced vets tend to earn significantly less than doctors, dentists, lawyers etc. Therefore I realised that I wouldn't be able to support the lifestyle I aspired to, with a mortgage plus one or two family holidays a year.
I considered a few different career moves. Firstly setting up or buying into a clinic, but then decided the risks were too high. I considered the oil industry and banking, as it turns out a vet degree can open a lot of different doors. Finally I considered going into industry and working with a pet insurance, pet food, or pharmaceutical company.
I couldn't decide what I wanted to do or how I was going to do it, so I decided to go travelling around New Zealand and Australia for 6 months, work as a locum and work things out."
Was it what you were expecting?
"The work was actually surprisingly similar. The level of veterinary education in both the UK and Australia is very high so vets I worked with were operating at same level of expertise. The demands of the public are very similar between the two countries as well. Some of the big differences are new diseases: like tick paralysis, snake bites, heat stroke and toxicities.
I choose to go into locum work which turned out to similar to what I had done in England. I worked with the RSPCA in my first Australian job, which was an amazing experience working with a large number of highly talented and motivated vets. I then branched out into some specific emergency work as well, which was exciting but often quite stressful.
Overall, it made me realise even more that clinical work wasn't going to be my long-term career, both in terms of long-term salary progression, and in terms of work-life balance. Through talking to other vets and working out what excited me, I decided that a job with a pharmaceutical company would suit me perfectly, however pet food or insurance would be acceptable back-ups."
How has it changed your career prospects?
"Having locum work under my belt ended up working in my favour for getting a job in the pharmaceutical industry. Often, some experience in sales (e.g. as a rep) is required before moving into my type of role, as it exposes you to a wide range of clinics and different demographic regions.
Through my locum work I had worked in a number of cities around Australia and in some very high and low socioeconomic areas and this was considered to be as relevant as a stint in sales. (Ed: BIG UP TRANSFERABLE SKILLS!)"
How was applying for jobs in Australia?
"Generally very easy. There seems to be a lack of experienced locum vets both in England and here in Australia so there was usually work to be found. Initially, I used a large locum agency to find work but later I started using word-of-mouth, a smaller more bespoke locum coordinator and handing out business cards at veterinary events.
Whilst I was still in England and considering a complete career change, I re-wrote my CV and LinkedIn profile to sell my transferable skills, then realised it worked really nicely for vet jobs too."
What advice would you give to someone moving abroad?
"You need to have saved some money before you move. If you are moving for a specific job, then the company may pay relocation fees, however I was moving without anything fixed so I had to cover everything myself.
There are obvious costs like flights and food and any trips you choose to do whilst travelling, but there are other costs that might pop up, like paying a bond on a rental agreement, buying a car or bike to travel to work."
How has it changed your quality of life?
"I really enjoyed the flexibility of locum work as it meant that if I wanted to take some time off for a holiday, I just wouldn't book myself any work.
I also managed to get one-month stints off work in Cairns which is right by the Great Barrier Reef, in an outback city called Broken Hill, and in Launceston in the north of Tasmania.
It was great being paid to visit and live in these places."
So whether you are looking to move abroad before starting your career or looking for a new setting for your career, take some of Adam's advice – look up your transferable skills, give your LinkedIn a makeover and save up some money. Most of all get ready for an adventure and exploring a new area of the world.
Remember to check back next time to see how moving into the pharmaceutical industry is going for Adam.
*This interview has been edited.
Eleanor Booth is a Cambridge Graduate who likes taking on the big issues and players. Check out her personal blog here and her LinkedIn here.
Inspiring Interns is a graduate recruitment agency which specialises in sourcing candidates for internships and giving out graduate careers advice. To hire graduates or browse graduate jobs, visit their website.