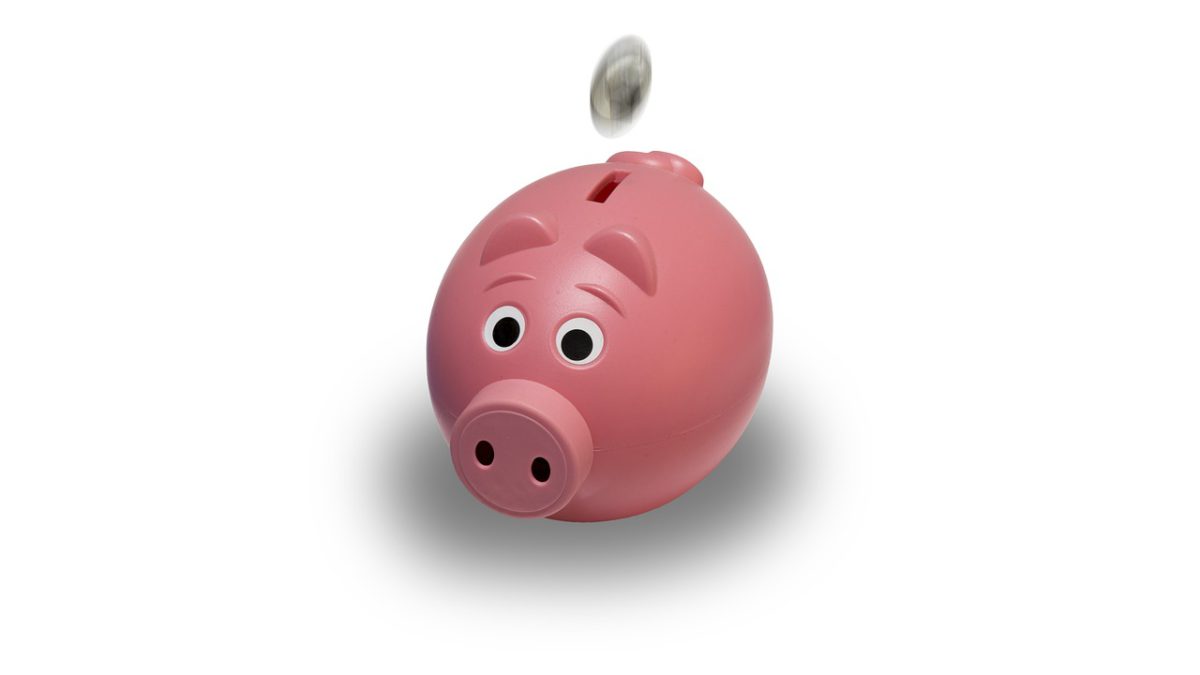 How to Make Extra Cash While Studying
We've all been there: beating ourselves up because we've spent our money on something we either don't really need or regret buying because there's a cheaper option out there. But hey, it happens! We're young, we're impulsive, we want to have fun. It's natural to want to spend our earnings without giving anything back.
A wise woman once told me: "You can't have free gain. The sky isn't raining unicorns and even if it were, you'd still have to get off of your seat and run around to pick up those unicorns".
But that's a completely different story. Right now, we want to implement that logic into money. So, without further ado, here are a few of my favourite hustling tips.
Research
No, not yourself. As someone who has both carried out and participated in research, I can promise that it's the easiest option you'll get to make a bit of extra dollah. In fact, there are lots of scientific fields that offer money to people willing to act as test subjects!
All you'll have to do is to sign up as a participant, complete any tests or scans they might have for you and collect your cash. But be sure to read through the conditions beforehand. Not all researchers offer payment for participation; some may give rewards in the form of university credits.
Tutor
Any skill or hobby that you have, offer it. You can never know which fellow student may be interested in the same thing that you're able to do so smoothly. And if you're good at what you do, your clients will spread the word, letting others know that you're a quality teacher. As your reputation grows, so will the extra cash.
Sell

Books, clothes, souls, you name it. I can't tell you how often I successfully sold textbooks to freshmen during my BA years. Especially, if it was a required read for a certain class. Selling's a very popular method of students getting by as is suggested on this website.
The world's comprised of business and sales. So, sell, sell, sell! Anything that you don't need or won't need within a few weeks, offer it to the highest bidder. You can sell in person or on websites such as Amazon, E-Bay or Etsy.
DeviantArt

Now, this one's only for the artists. Can you draw? Have you heard of DeviantArt? Then you know of commissions. All you have to do is set your own prices and draw whatever another user requests of you. You can ask for payment whenever it suits you. Meaning, after or before you finish the picture.
However, DeviantArt's mainly a drawing, not an earning site. So, don't expect a deluge of commissioners once you open your account. It's very handy when you're popular on the website, but it's not a condition. Plus, you will need PayPal to receive your payment.
Become a YouTuber

This is something you've probably heard of before. You must be thinking what are the chances of getting noticed? But let me tell you, Smosh didn't begin with serious videos. They started off with shooting lipsyncing clips that were mainly for their own amusement. And Anna Akana became one of YouTube's celebrities in a matter of few weeks.
What have they had that you don't? Therefore, don't be lazy and if you've got a talent or can contribute to the community in any other way, grab a camera, write a script and monetize your videos. Even if you don't end up making hundreds or thousands, you'll still be able to afford at least something.
Babysit, petsit, housesit
This is a very popular and, possibly, the oldest side job one can think of. With petsitting becoming famous, one can always pick this option if they're not thrilled by the idea of looking after another human being's larvae.
Housesitting's also getting more known. And if you think about it, it's like living in a flat without having to pay rent. So, if you need an in-town vacation, you know where to look.
These are just a few of the many options of earning extra cash one can find. Of course, there's also online surveying or browser add-on's like Qmee that pay you for surfing the web. But really the possibilities are endless.
Inspiring Interns is a graduate recruitment agency which specialises in sourcing candidates for internships and giving out graduate careers advice. To hire graduates or browse graduate jobs, visit their website.