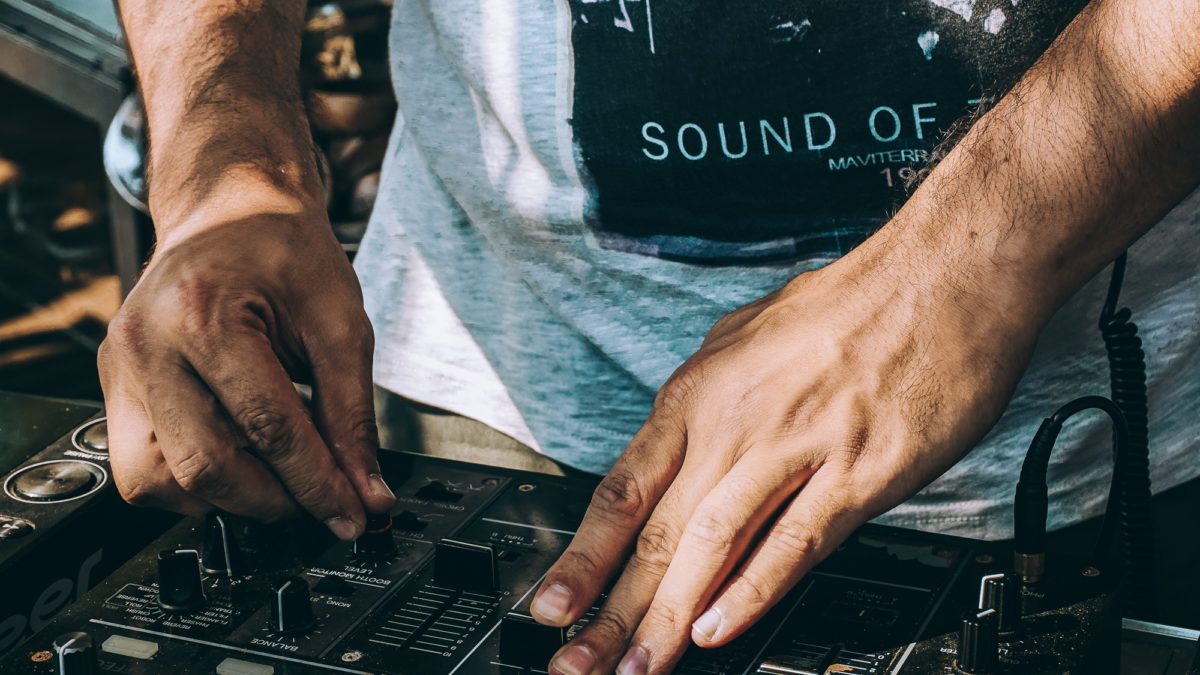 5 Temp Jobs That Could Get You Into The Music Industry
There are a number of ways into the music industry. Some study a music or music industry subject at GCSE, A Level, degree level or beyond, whilst some take a completely vocational approach and get cracking on their career as soon as they can.
Either way, it can take a while for young people, students, graduates and other amateurs to start earning a living in the music industry. Earning a living as an artist is tough, and getting into music PR or press can be just as difficult. If you've not broken the music industry yet, then while you're hacking away at it, there's music-related temp work you can do that will get you closer to your goal, whilst paying your bills.
This kind of work stands you in good stead when you go for a more senior role or bigger gig, takes your CV from zero to hero and most importantly, builds your network of contacts. These are the kinds of stopgap jobs you should be going for, as they're the stopgap jobs most relevant to your future.
1) Record Shop Customer Assistant
London is a mecca of record shops, and the rest of the UK has loads of great ones too.  A record shop is one retailer that has a lot to teach you about music, unlike the majority of high street shops many students and graduates find themselves working in.
Record shop customer assistant roles are more competitive than most jobs in retail, as record shops are normally independent, single-store businesses, rather than large chains, meaning there is less work. However, if you start work in a record shop, you will be able to build on your knowledge in the music publishing department and the music tech department. Record labels, industry news and analogue music tech will soon become your areas of expertise.
2) Music Venue Staff
London is a mecca of music venues as much as it is a mecca of record shops. (Seeing a pattern here? London is the place to live if you want to get into the music industry.) Its rich musical history ranges from the Swinging London of the 1960s to the 1970s punk explosion, to the iconic Abbey Road Studios and well beyond.
Bigger franchises like the O2 are always looking for staff, whereas it might be a bit harder getting a job at a small, indie venue like Passing Clouds. Based on your experience, you could do bar work, cloakroom, floor work or box office. With your foot firmly in the venue's door, you'll be playing their stage or running their promotions in no time.
3) Events Company Staff
There are lots of events agencies and contractors which employ huge amounts of casual staff and deploy them to the one-off events they work with based on location and availability. Some of these companies include Creative Events, Jam Staffing and DC Site Services.
These roles are often in hospitality or waste management, waiting tables, bartending, stewarding or litter picking. Some of these events will be concerts or music festivals and will give ample opportunity to chat to management about other opportunities at the event.
5) Festival Staff
Music festivals are far bigger in the UK than anywhere else in the world, so if you're living here and trying to get into the music industry, you should definitely capitalise on that. Festivals need vast amounts of casual, temporary, part or full-time staff to work their duration, making festival-season Christmas for music professionals and fans.
You can get paid to do casual hospitality or waste work with companies like DC Site Services or volunteer in similar roles with Oxfam, Green Stewards, Festaff or a wide range of other agencies and contractors. This is truly win-win work – lots of fun and great CV filler.
6) Nightclub Staff
As with music venues, there are a range of roles in nightclubs available to students and recent graduates. These include working in the cloakroom, bar, box office, door and floor. Working in nightclubs is more suited to those seeking to get into electronic music than anyone else, as that's the music policy of most nightclubs.
If you're an aspiring DJ or just interested in all things techno or drum and bass, you should look for temp work across all nightlife. It will be tough to land jobs at famous clubs like Fabric, Corsica Studios, Ministry of Sound, Oval Space and the Bussey Building, but many bars, pubs and local clubs also host great music events. An enquiry here, a mixtape there, and your job at the local pub could go from waiter to Friday night DJ.
Cristina studied English Literature and Hispanic Studies at Queen Mary University of London and now works as a writer and photographer. Catch her on Twitter, LinkedIn and her website.
Inspiring Interns is a graduate recruitment agency which specialises in sourcing candidates for internship jobs and giving out graduate careers advice. To hire graduates or browse graduate jobs London, visit our website.