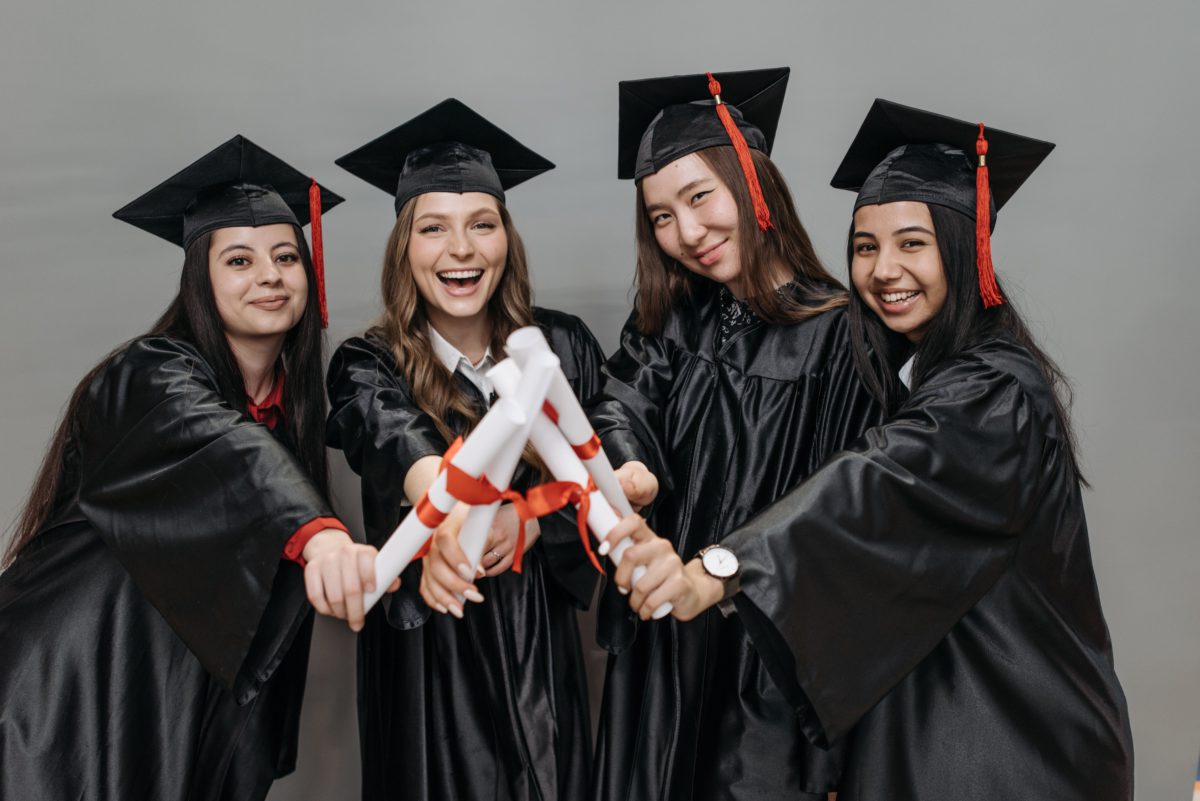 Graduate Job Expectations for 2024

While employers are always concerned about hiring the best employees for their business, new grads are just as concerned about finding the right graduate job that caters to their needs, ambitions and interests.
The graduate job market is growing more competitive than ever and employers are constantly in a race to build a team of top talent. However, it's becoming clear that many organisations are missing the mark, simply because they fail to grasp what graduates are seeking in their chosen career.
Taking this into consideration, we've compiled some of the key graduate job expectations for 2024:
Helping employees tackle the cost-of-living crisis in their graduate job
Research conducted by Bright Network reveals a growing concern among graduates due to the cost-of-living crisis. Those interviewed revealed that the current climate has started to have a knock-on effect on their career choices; with many even choosing a completely different route in pursuit of higher salaries and enhanced job security. Industries such as Arts and Education are taking the greatest hit, while Science and Law are ever-growing in popularity.
Taking this into consideration, employers should undertake a thorough salary benchmarking process before advertising new job roles. The objective is to gain a clearer understanding of whether the remuneration offered is in line with industry standards.
It may also be worth taking a closer look at your benefits package to support employees during this difficult period. You could refresh it with regular salary reviews, financial support towards transport costs, or assistance with childcare.
By actively assessing and tweaking your compensation practices regularly, your business should remain competitive and appealing to the best talent in the job market.
Flexible working opportunities
Lifestyle changes and technological advancements in recent years have reshaped expectations of the current graduate market who are set to enter the workforce.
Gone are the days of the conventional 9-5 work schedule being the norm in most industries. Now, graduates are seeking flexibility that aligns with their personal commitments so they can achieve a work-life balance that coincides with their schedule and responsibilities.
Recognising these changes is crucial for employers who are keen to hire the best talent; and if possible, should begin to introduce hybrid or remote working options for greater inclusivity. Offering alternatives to the traditional office-based routine not only accommodates the changing expectations of the workforce but also gives the impression of a more forward-thinking company that understands the needs and lifestyles of a diverse workforce.
Learning and development opportunities
Research carried out by Milkaround suggests that 31% of Gen Z graduates are eager to enhance their skills after graduation as part of their career advancement. Interestingly, 23% of those said that they would consider resigning from a company if this opportunity was not offered. Therefore, it's clear to see that skill development is not an aspect to be overlooked by employers in 2024.
When new graduates browse job specs, most are keen to get an insight into possible professional development prospects over the next few years. Failing to include this small detail may mean graduates choose to apply as a temporary option, or don't even apply at all.

The chance to make a difference
In the Prospects Sustainability survey, a resounding 91% of the 1000 graduates interviewed expressed a strong desire to find a role where they could contribute to making a difference. This offers major insight into the aspirations of the next generation of workers; who are keen to blend their professional goals with socially-impactful outcomes.
Graduates are seemingly placing high emphasis on the purpose of their work, both locally and across the world; perhaps even more so than salary or the chance to climb the career ladder.
Therefore, organisations could think about introducing various programmes into the office; such as adhering to sustainable practices to reduce the carbon footprint, offering volunteering opportunities, or starting projects that address the needs of local people and communities.
Bringing graduates on board can be a game-changing move for your business, injecting fresh perspectives and boundless enthusiasm into your team. At Inspiring Interns, our website is a hub of eager new graduates actively seeking their first professional graduate job opportunity. Check out our latest video CVs today!