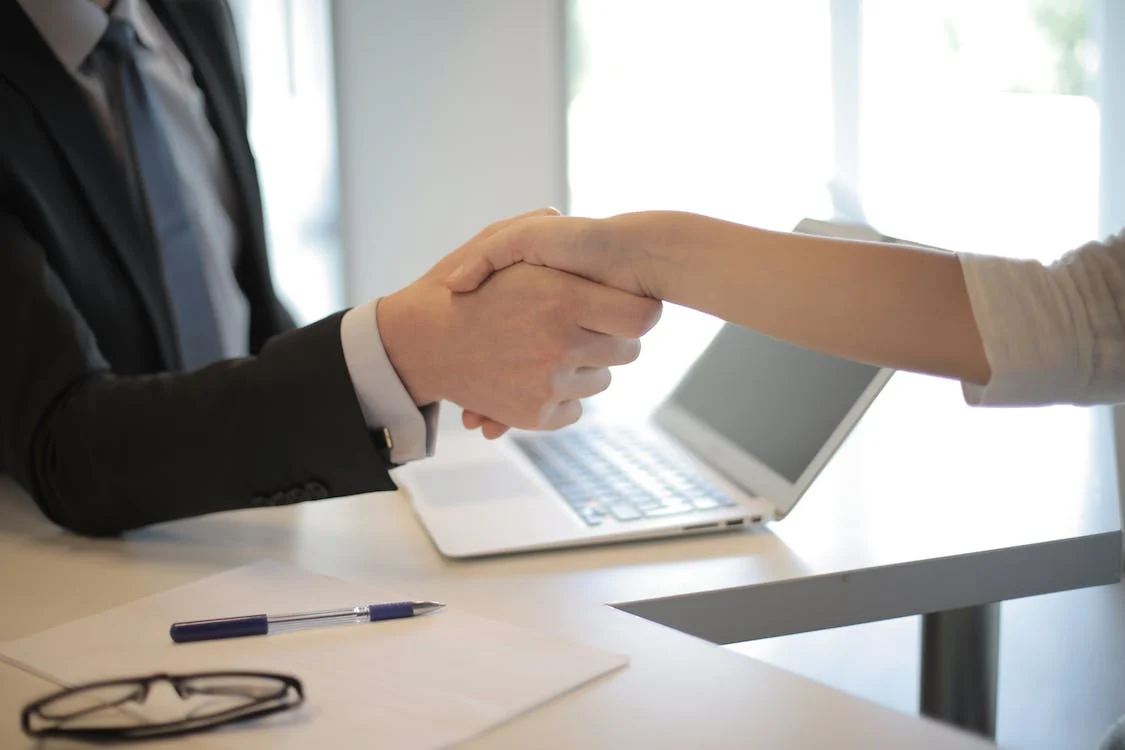 Tips for Applying for Your First Graduate Job
It's no secret that applying for your very first graduate job can be terrifying. After leaving university, you may be wondering what is going to be expected of you and how you're going to keep up with your new colleagues.
It may not come as a surprise to you, but applying for a new job isn't always straightforward. It's important to know where to search for job opportunities and how to navigate the application process effectively.
So, how exactly can you secure your very first job? Here are some top tips to bear in mind:
Network to find your first graduate job
Networking plays a key role in today's professional landscape. Potential opportunities can arise through building connections with other people in the field you're keen to branch into. You'll also broaden your understanding of the latest news and trends in the industry which will develop your expertise and help you stand out during the interview stage.
Did you know that networking may also help you discover jobs that aren't publicly advertised? A huge number of positions are now filled through referrals via trusted contacts, as opposed to going through the formal hiring process. So, by building connections with professionals, you may increase your chances of finding opportunities in the "hidden job market."
It's also well worth attending industry events and workshops to physically introduce yourself, showcase your video CV, and show the value of your ideas.
Use social media
While social media is commonly used for personal use, it can provide huge advantages when on the job hunt.
Many companies and recruiters actively share job openings on social media platforms. So, be sure to follow company pages to stay updated on the latest job opportunities in your field.
Platforms like Facebook, LinkedIn, and Twitter often feature dedicated job boards or hashtags where employers post job listings.
Alongside this, social media offers the opportunity to showcase your skills and expertise to companies and recruiters. On LinkedIn for example, you can create a profile that highlights your experience, education, and achievements. By creating and sharing content and participating in discussions, you stand yourself as an industry expert – and that is sure to impress potential employers if they stumble across you.
It's all about the details
You might have heard that employers and recruiters only give a quick look at your CV before considering your application. In most cases, this is true.
But, don't assume that mistakes will go unnoticed.
Carefully review your CV and cover letter before applying and pay particular attention to grammar and spelling errors. These mistakes can suggest a lack of concern for detail, which is a quality that most employers value in their employees.
If you're submitting a portfolio for a creative job, be sure to pick out your very best work that showcases your talent to boost your chances of getting selected.
How to find a first graduate job quickly
Unfortunately, the job hunt can be a waiting game and it may take several weeks or months to find a job you want to apply for and then get offered the role. Therefore, it's all about patience and staying motivated to apply for suitable jobs regularly to increase your chances of securing a job.
However, by registering with Inspiring Interns today, you'll widen your scope of graduate jobs in London and across the UK. We'll put you in touch with top employers for jobs in sectors such as Marketing, Sales, Finance, Design, and much more. Get in touch today to find out more about how the process works.