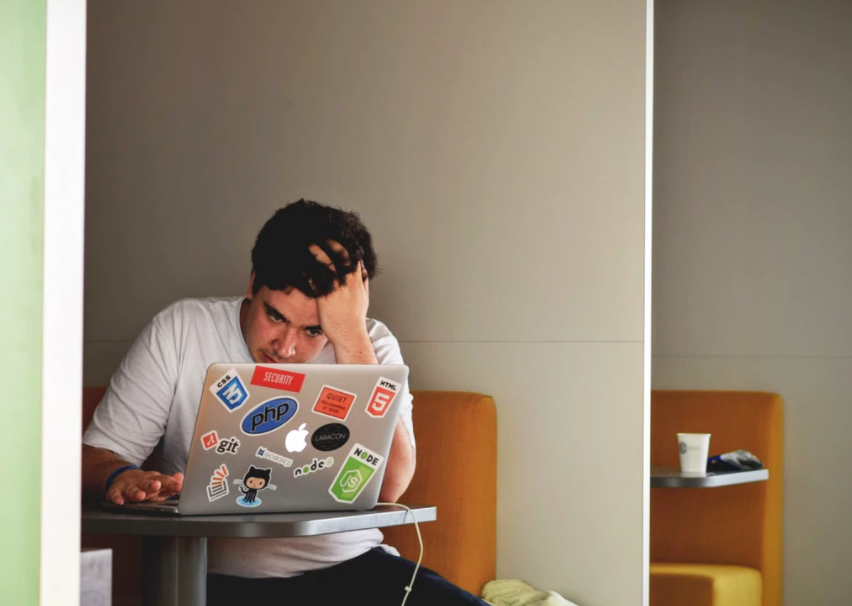 How to Manage the Pressure While Graduate Job Hunting
In the current climate, finding a graduate job is difficult, to say the least.
An unsuccessful graduate job search can be very demoralising, especially when weeks of  searching turns into months – your mental health can suffer. It is so important to find strategies that help you cope through this tough time.
So, how can you help ease this and improve your chances of being successful?
Below are some tried-and-tested ways to boost your self-esteem and manage the pressure during the graduate job hunt.
1- Routine, routine, routine in the graduate job search
One of the most important things you can do during a graduate job search is stick to a routine. Everyone will come up with a different routine, but habits such as waking up as if you were going to work, and finishing your job search at a specific time, is a good start.
A routine will not only make you more productive in your job search and find work sooner, it means that the routine of waking up early, getting work done and finishing the day at a certain time won't be so much of a shock when you start a new job. In addition, the self-discipline you will gain from sticking to your routine is likely to improve your mood.
2-Set goals to find your dream graduate job
Goal setting is part and parcel of routine. Not only should you wake up at a certain time, but you should also wake up with a goal in mind. Again, these goals will vary depending on the person. A good starting point is deciding roughly how many jobs you aim to apply for every day. Or you might decide that one thorough and well-thought out job application a day is your target. Either way, you have set out something to achieve. And if you achieve it, it will boost your self-esteem and ward off any intrusive thoughts about being lazy or a failure for being unemployed.
Research points to the fact that progress on our goals makes us feel happier and more satisfied with our life, and this increase in subjective well-being itself makes us feel more motivated to achieve our goals. In other words, goal setting and happiness reinforce each other.
Goal setting doesn't have to be applied just to your job search. Think about all the free time you have whilst being unemployed. As tempting as it may be to use this free time for naps and binge-watching a series, save this for when you finish your day's work. During the day, you could set a goal to learn a second language, develop a skill, try out a new hobby, or start an online course. All these activities will boost your self-esteem and give you something useful and interesting to talk about in a job interview!
3-Volunteer
Being un-employed can make you lose meaning and purpose. As outlined above, a disciplined job search and goal setting can greatly improve your mood, but maybe you still find yourself stuck at home, in need of some meaningful activity. Doing some volunteering each week might be the perfect way to satisfy your needs with the satisfaction of helping those who are struggling too.
Volunteering can also massively improve your skill set, connections and even lead to a paid job. This is especially relevant if you are hoping to work in the charity sector. 
4-Exercise
Now, you may really hate exercise. The idea of going for a run might seem like torture. However, one study by the medical society found that physical activity can counter-balance the mental health effects linked to job hunting.
Other studies have concluded that exercise and physical activity have beneficial effects on depression; being as effective as antidepressant treatments.
So… fit exercise into your routine and goals! You will be more likely to actually do it, and once you realise the benefits, you'll be more likely to carry on. All  those endorphins that get released from exercise will make you feel a lot better, especially if you've been having a rough day.
5-Meditation
You don't have to be a monk or call yourself a Buddhist to do meditation anymore!
If you are unemployed and having mental health issues, it's a must and should be incorporated into your daily routine. There is very clear evidence that mindfulness meditation offers a range of mental health benefits, including reducing stress, anxiety and low mood.
However long you have been unemployed for, just know that you are not alone, and that there are effective ways to manage your mental health during this very difficult time.
Inspiring Interns is a graduate recruitment agency which specialises in sourcing candidates for internship jobs and giving out graduate careers advice. To hire graduates or browse graduate jobs in the UK , visit our website.