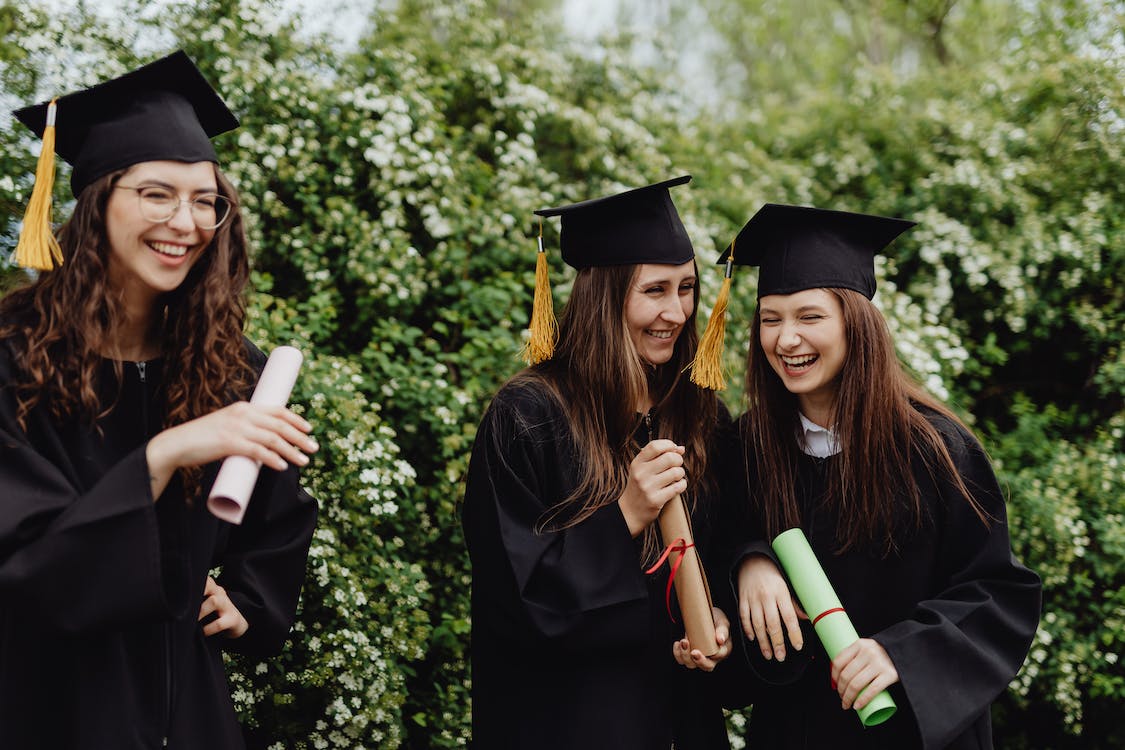 Why Hiring Graduates Will Add Value to Your Company
Hiring graduates can be a valuable strategy for both small and large-scale companies seeking to build a strong and dynamic workforce. Yet, many companies still hesitate to hire graduates straight out of university with concern that such candidates will require significant time and resources to get up to speed for the job. This scepticism arises from the common belief that new graduates lack the necessary skills and experience to make a valuable contribution to the organisation.
Yet, you may be surprised at the benefits that a graduate could bring to your company.
Let's delve into some of the key reasons how hiring a graduate this year could significantly benefit your business:
Graduates add fresh perspectives
While experienced candidates may have the knowledge and skills to jump into a job role almost immediately, recent graduates bring fresh perspectives to the team which could significantly boost innovation and growth within the business. As such, when you hire graduates, you're inviting new energy into the workplace which is sure to inspire the entire team.
Having just completed their academic studies, graduates are equipped with a wealth of knowledge in line with the latest trends in their field. In turn, they are in strong position to offer forward-thinking solutions to some of the key challenges that your organisation may be facing and are more likely to identify unique perspectives to problems that have long troubled the industry.
Graduates are brimming with positivity
New graduates are typically busting with enthusiasm upon entering the world of work. They are eager to make their mark within an established team, which can lead to a strong sense of drive and motivation to achieve their goals.
This enthusiasm can manifest itself in many ways, from a willingness to take on new challenges and responsibilities to a positive and proactive attitude towards hitting targets. This attitude is destined to have a ripple effect throughout the team, which can help lift morale and create a more positive work environment.
Hiring graduates offers a great return on investment (ROI)
Companies can achieve a greater return on investment by hiring graduates as opposed to more experienced professionals. New graduates are often more flexible and adaptable to new technologies and working practices, which can be a significant advantage in today's rapidly evolving business environment.
Graduates also typically start on lower salaries compared to experienced candidates. In turn, hiring a graduate is a cost-effective decision for companies keen to build a talented workforce while sticking to a strict budget. Although companies may need to invest time and money into their initial training and development, they have the scope to mould graduates to meet their specific industry requirements and adhere to the company's culture and goals. By checking out candidate video CVs, you can already gain an idea of what the candidate can bring to the company and how you can work with them to tie in with your company culture.
Graduates can adapt to any situation
Graduates possess two valuable qualities that make them an excellent addition to any workplace.
Firstly, they are highly adaptable. This skill stems from their recent university experience, where they have learned to adjust to new teaching methods and technologies. This will have prepared them to handle new work environments or unexpected changes quickly and efficiently, making them a valuable asset to any team.
Secondly, they are likely to be equipped with excellent time-management skills, developed through their academic activities. They have been accustomed to juggling multiple tasks such as attending lectures, completing assignments, participating in extracurricular activities, and managing part-time work. Being forced to manage a strict schedule has taught them how to prioritise their tasks, meet strict deadlines and discover more efficient ways of working.
Are you searching for talented graduates to join your business? Look no further than Inspiring Interns.
Register with us today to access a pool of highly skilled graduates ready for their new opportunity. Alternatively, check out our extensive collection of video CVs to find the perfect match for your company. Start hiring graduates for your business now.