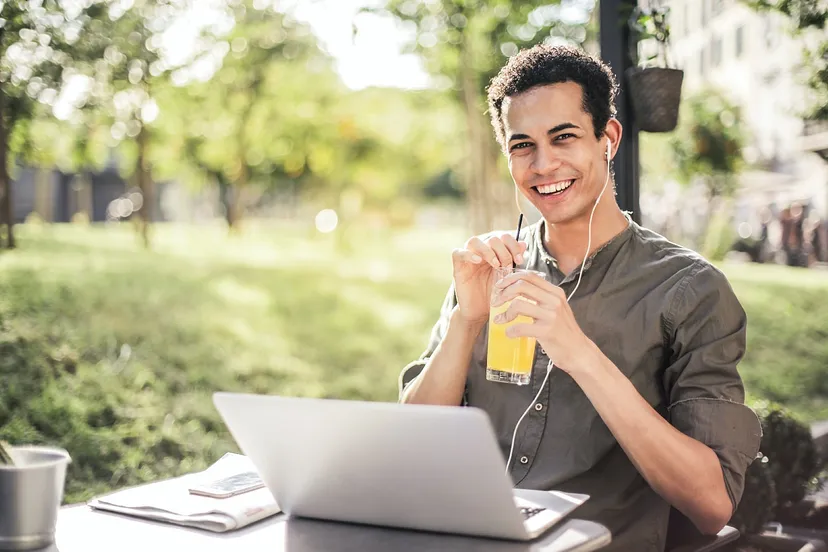 How to Find a Job While Studying at University
Keen to find a job? Gaining employment while studying at university can provide extra income and valuable work experience, but balancing an academic workload and a part-time job requires good organisation, planning, and time management. If you're looking for a job, here's how to find the right one while managing your studies:
Check-in with your university career's service

While you're at university, be sure to make use of your institution's career service. This is a great resource for seeking job opportunities that fit around your study schedule and interests.
Many universities have career centres or student employment offices that can connect you with jobs or part-time positions in the surrounding region, or even on campus.
Keep in mind that on-campus jobs can be highly competitive, but often come with perks, especially for students, such as flexible hours and a supportive work environment.
If you're getting ready to move to the UK and you're looking for a place to call home, Uniplaces.com has got you covered! You will easily find the perfect Accommodation or Student Residence, within your budget and tailored to your preferences, in the most important cities across the UK.
Join a recruitment agency to find a job
Whether you're looking for part-time work or a job after university, joining a recruitment agency is a great way to find roles that match your skills and interests. If you're looking for graduate jobs, for example, signing up with Inspiring Interns should be your first port of call.
This London-based graduate and internship recruitment agency offers a broad range of graduate jobs in sectors such as Marketing, Finance, Sales, Design, and more.

Attend jobs fairs
Be sure to keep an eye on your university career's newsletter from time to time. You may discover job fairs and events on the calendar which connect you with local and national employers.
While there, you'll learn about potential graduate job opportunities and gain insights into a variety of different industries. You'll have the chance to meet employers face-to-face, ask questions, and showcase your skills and qualifications. Employers often attend university job fairs to fill entry-level positions, so these events can be a great way to begin your career search and get your foot on the ladder.
Consider remote work

Remote work is a popular option for university students, providing flexibility to balance studies and gain valuable work experience without commuting.
Inspiring Interns offers remote grad jobs and internships, and freelance platforms like Upwork, Freelancer, and Fiverr are also great options. Uniplaces' Ambassador's program it's the perfect opportunity for you to have a direct impact on one of Europe's most successful startups, earn some extra money and make new friends.
Keep in mind that remote work requires self-discipline and time management skills, but it can be a viable option for earning income and experience while maintaining a flexible schedule.
This blog post is in collaboration with UniPlaces.