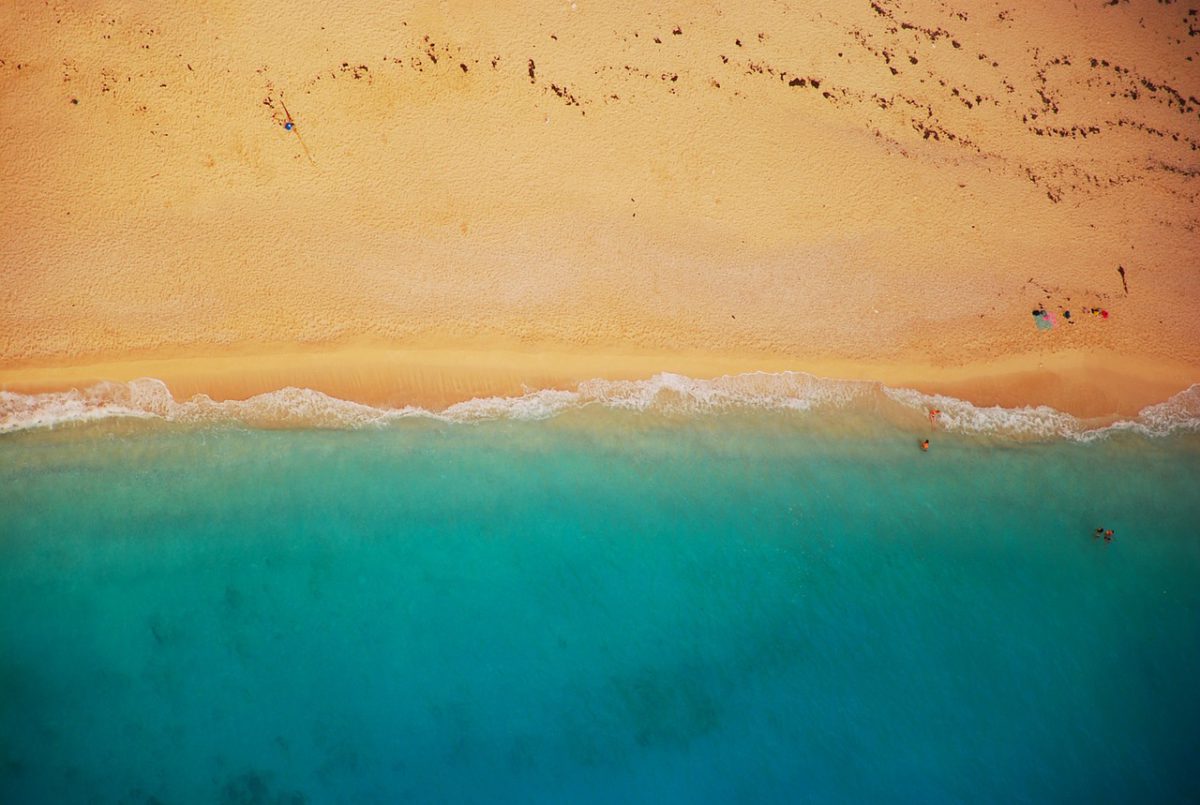 8 Brilliant U.K. Universities By The Sea
"Oh I do like to be beside the seaside…"
But have you ever thought about choosing a university near the coast? If you love the sun, sea and sand, then studying at a coastal university is the obvious choice for you! To help you decide between pebbles or sand, here are our top ten favourite UK universities by the sea.
Bournemouth University
Located on the south coast of the UK and just over two hours' drive from London, this uni sits on the number one coast in the UK as chosen by the Traveller's Choice Awards 2017.
Renowned for its media courses and specialist niche subjects, students at Bournemouth University get to enjoy the best of both worlds: a traditional British seaside resort and a bustling, thriving town centre.
Not only are you minutes away from miles of soft sand, but you are close to several areas of natural beauty. The New Forest is a few miles' drive inland, or perhaps you'd prefer to explore the Jurassic Coast?
No student can say they went to Bournemouth University without having at least one picture of the beach on their Instagram feed! Summer or winter, this coastal town never disappoints.
Swansea
First entry for Wales is Swansea University. Renowned for its incredible student night life, this uni dates back to when King George V was on the throne. The original foundation stone was laid in 1920 and has since expanded to hold nearly 20,000 students each year.
Taking the title of 10th best beach in the world, this university offers 'surf and city'. Swansea Bay has a Watersports Centre of Excellence. Head a little further around Mumbles Head and you'll find Bracelet Bay – great for rock-pooling and boasting a fine view of Mumbles Lighthouse. But if you're after Wales' Best Beach 2017, then it's hard not to mention Rhossili Bay.
Brighton
Known for being the gay capital of the UK, Brighton University offers two campus, both with maximum seaside potential. With the famous Brighton Pier as a backdrop, the main city itself hosts its very own Pride festival each year, where thousands descend to celebrate everyone's sexuality.
Eastbourne, located within the beautiful hills of the South Downs, has been voted one of the top 10 city beach destinations in the world.
Aberdeen
Founded in 1495, the University of Aberdeen is situated in north-east Scotland.
It has a large international community of around 14,500 students coming from 120 different countries. And the university itself has an excellent reputation for the quality of its teaching and research, winning five Nobel Prizes for work carried out or begun at Aberdeen.
As a vibrant, creative and ambitious city, it is known for its historic charm and cosmopolitan community. But around all the hustle and bustle lies beautiful countryside and coastlines, boasting a long sandy beaches and popular coastal trail for walkers.
St. Andrews
Currently ranked at 92nd in the world, the University of St. Andrews is Scotland's oldest university, founded in 1413, and the third oldest university in the UK.
Not only is it one of the most prestigious and historic UK universities, but it can be claimed as one of the most attractive. Elegant buildings clad in ivy and quaint cobbled courtyards have seen a procession of famous alumni – including Prince William choosing to study here.
With two beaches – East and West Sands – students have nearly two miles of uninterrupted sand, backed with rolling dunes and the town's world-famous golf course.
Aberystwyth
Originally founded in 1872, Aberystwyth University is known for having established the world's first official department for international politics nearly 100 years ago, in 1919, following World War I.
Hidden amongst the west coast of Wales, the small but lively town looks across the Irish Sea. Thanks to its 9,000 student population, there is a good social and music scene. If that isn't enough, then the town is often visited by bottlenose dolphins which are usually seen feeding off South Beach at dawn or dusk!
Essex
Located in South-East England, the University of Exeter consists of three campuses: Colchester, Loughton and Southend-On-Sea. The latter campus is famous for its beach resort and pier, stretching along seven miles of award-winning coastline. Claiming to be the longest pleasure pier in the world. Plenty of opportunity to try a wide range of water sports and leisure activities!
With the university itself being awarded gold in the Teaching Excellence Framework 2017, this could be the university for you.
Exeter
Situated in Devon, the University of Exeter was once ranked 7th in the Times and Sunday Times Good University Guide. It has four campuses spread across Exeter and Cornwall.
Situated in one of the most beautiful places in the UK for beaches, Exmouth offers a 2 mile stretch of uninterrupted golden sand. It's the dream destination for students who love water sports. Rightfully described as a town caught still in a timeless charm, Sidmouth has a majestic promenade, with red cliffs, a pebble beach and, if you venture inland, quaint shops and tearooms.
Inspiring Interns is a graduate recruitment agency. To browse graduate jobs, visit their site.