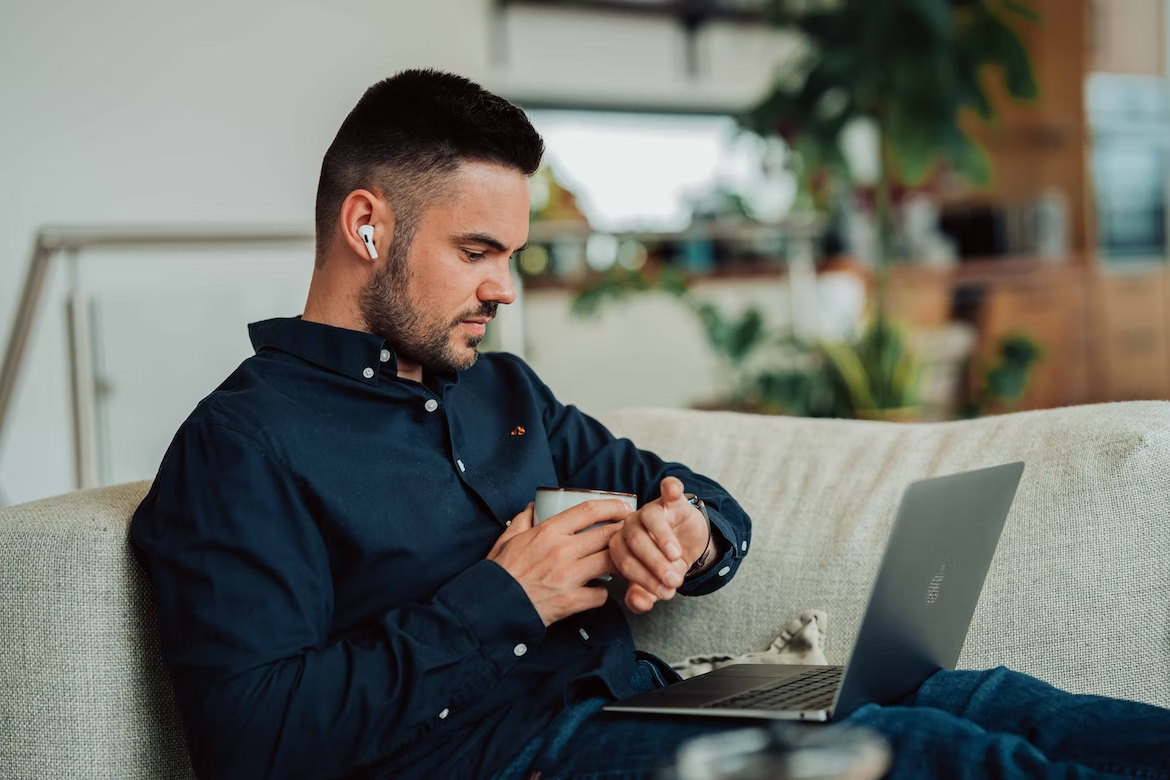 How to Stay Motivated During the Job Search
Looking for a graduate job – especially if it seems to be taking a lot longer than you'd hoped – can be exhausting and disheartening. If you have received a few rejections, or maybe not even heard back from a company, it can be difficult to stay motivated. Whether you are wanting to leave a job that you don't like, or hoping to progress up the career ladder, or you are currently unemployed, read these tips to keep you going through a tough job search.
Treat the job search like a job
It's easy to get distracted and procrastinate when you don't have a normal work schedule, especially if you're at home. Try handling the job search like a 9-5. Stick to a normal workday routine, with set hours each day to get on with the job search. Find the best environment to work in, where you can really concentrate – whether that's from a home office, your kitchen table, or a café. Plan the tasks you want to achieve that day and make sure you take plenty of small breaks, to give your yourself a chance to rest and recharge. And make sure you completely switch off at the end of the day.
Don't be hard on yourself
We have all been there – you've applied for what feels like hundreds of jobs and had no luck. It can start to make you feel hopeless. You might feel there must be something wrong with you and that you just aren't good enough. But that's not the case, don't take rejections personally. The likelihood is that the company had hundreds of applications and were looking for something very specific, which they just didn't see from your application. Ask for feedback if you can, and/or get someone to look through your CV and application form. With each application and each rejection, not only will you get better at accepting constructive criticism, but you'll use that to do better applications. Be reassured that lots of people are feeling exactly the same as you. Just be kind to yourself.
Find a source of motivation
Sometimes just wanting a job isn't enough to keep us on it with applications, and we need to find the greater meaning in getting that job. It could be the prospect of meeting different people or living somewhere new. Think about your goals, whether that's wanting a job so you can move out, so you can save up for a holiday, or to help you towards your career goals. The greater the motivation you can find, the easier it will be to keep going.
Create a plan
A good approach to job applications involves many steps if you're going to give yourself the best chance at success: from browsing through opportunities, to researching a company and industry and using your network to gain useful insights, to updating your CV, practicing online tests and planning responses to questions. The whole process can feel overwhelming.
So, make a plan to organise your time efficiently, by breaking things down into manageable chunks. Ticking things off your checklist will help keep you motivated and make you realise how much you have accomplished.
Mix up your tasks
There are plenty of aspects to job searching, so keep yourself motivated by varying the tasks. If you're fed up with filling out application forms, tackle something else for a while, such as reading up on industry news, researching careers or contacting someone in your network who might be able to help.
Aim for quality, not quantity
Rather than half-heartedly filling out endless applications for roles that you don't really want, focus your time on making great applications for the jobs you really do want. Recruiters can easily tell the difference between a quick, generic application, with one from someone who has clearly done their research and shows effort and passion.
Stay open-minded
Having said that, it is also worth remaining open-minded when considering opportunities, especially if you are struggling to get interviews for the type of role you want. Even if a job is not exactly what you are looking for, consider whether it might help you gain relevant experience, or at least grow your network and open up other opportunities, which could get you closer to the role you want.
Expand your search
In this competitive graduate jobs market, many of the positions listed on popular jobs boards or more well-known graduate schemes may receive thousands of applications. Consider delving a bit deeper and getting creative to find job opportunities: for example, use your network, search on LinkedIn, and send speculative applications, including to smaller companies that don't widely publicise job openings but often offer equally rewarding graduate careers.
Keep busy in the meantime
If you have recently graduated and are looking for your first job, quit your previous job or have been made redundant, you may find yourself with a lot of spare time – so make the most of it. Now is the perfect time to start that hobby, get into an exercise routine or learn something new – who knows, that skill could become a money-making opportunity, or help you get a job. Employers are likely to ask you what you did in your time off, so having an interesting answer can show you're proactive and help you stand out.
There's no doubt that the job search can be tough, but these strategies can reduce the stress and keep you motivated, by helping you to stay organised, focused and maintain a work-life balance. You'll get there in the end, and it will give you such a great sense of accomplishment!
(For Inspiring Interns, by Charli May from HelloGrads)
HelloGrads is a one-stop service to ease your transition into life beyond uni. From career decisions and job applications to sorting your finances and looking after your mental health, we're here to help. With tools, tips and shared experiences from grads who get it, to experts in-the-know. We want to help you stay positive, have fun, and enhance your prospects for a bright future!