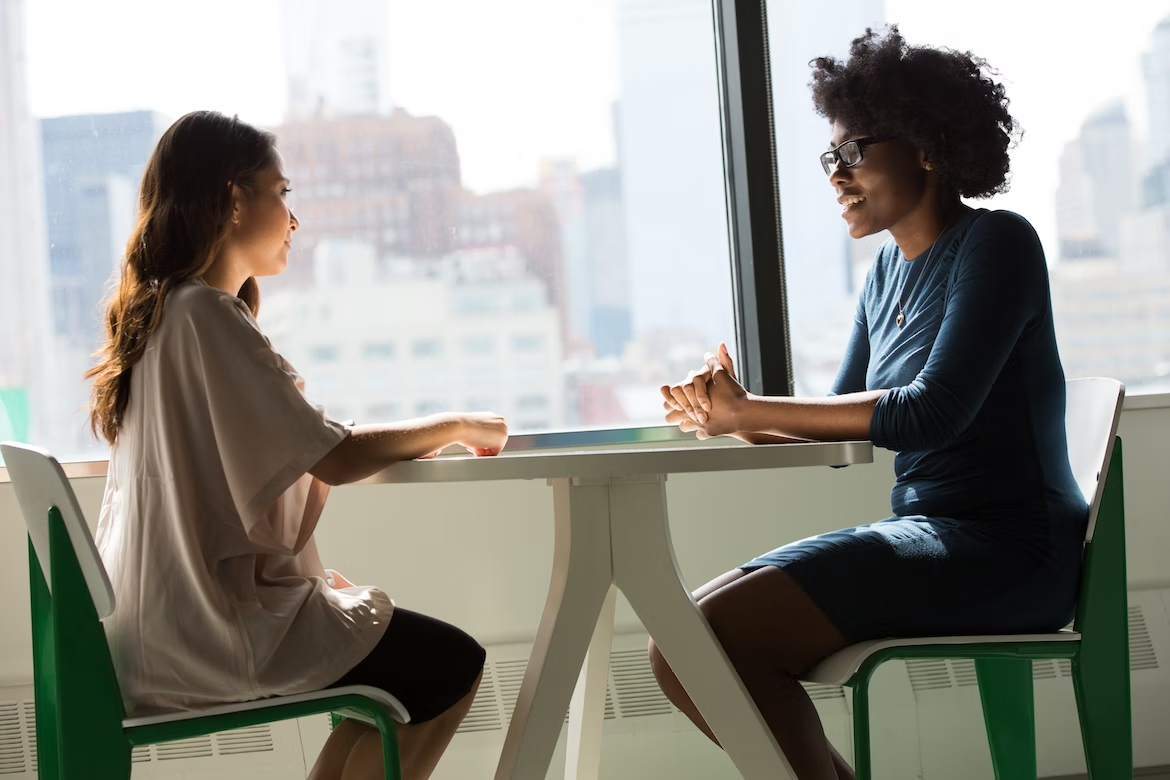 5 Things to Research for a Grad Job Interview
First of all, congratulations on landing an interview for a grad job! You've obviously written a good CV and cover letter, and you clearly have the experience, potential, or both to be considered for the role.
Now it's time to prepare for the interview. Of course, you need to plan your outfit and the logistics around how to be on time, whether you're travelling by car or logging in from your desk.
But the most important thing to prepare is what you're going to say.
You might not know exactly what the interviewer is going to ask, but there are certain questions you can count on, and all of them can be researched and prepared well in advance.
So, tell me about yourself!
You're probably thinking this is one question that really doesn't require any research – but you'd be wrong. Nearly every interview begins with this question and many candidates are left struggling for an answer.
The interviewer wants to know what kind of person you are in relation to the graduate job or internship you've applied for. Some of this information is listed on your CV, so you can start by briefly summarising your education and skills.
However, what will make you stand out is an answer that indicates you've researched the company, researched the job, and given some thought to why you're a great match for the role.
If you're interviewing for a tech company, they want to know that you were president of your school computer club and you interned with a software developer.
If you're interviewing to work in sales, they aren't going to want to hear that your biggest goal is to be a chef.
What does the company do that reflects your demonstrable interests? How is this role a natural progression from your studies – and if it isn't, why have you chosen to apply for this role?
Talk about yourself in the context of the role you're interviewing for – then you're really telling them what they want to know about you.
Why have you applied for this graduate job?
Here's another question that requires you to do some research into what the job involves and what it could lead to in terms of career path.
If you're a marketing graduate and you're applying for a marketing job, you can answer this question by explaining what motivated you to study marketing in the first place, and the kind of career you're hoping for.
However, if you studied an unrelated subject and you're applying for a marketing role, you need to have your answers ready to explain why this role is for you, what skills you can bring to it, and what you hope to get out of it – and for this, you need to research what the career path involves.
The good thing about this question is that you can practice it in advance and, one way or another, you should be able to work your answer into the interview even if the interviewer doesn't ask you the question directly.
Why do you want to work for this company?
The employer is looking for an impressive answer as to why you are keen to be a part of their business. You can't give that answer unless you understand what their business is about.
It's important that you come armed with a feel for the company's culture, history, branding and reputation. That way, you can discuss how you feel about its values and why you'd be a good fit.
Check out the company website, read a little about the industry in general and get a feel for the world you're entering.
For example, you might say: 'I work well within a team but I'm also very self-motivated, so your hybrid working model is a good fit for me.'
Or: 'I'd love to hear more about how your company addresses the particular challenges the industry is facing in the current climate.'
What are your strengths and weaknesses?
Many people dread this question. It's hard to address your weaknesses without putting yourself down, and even harder to address your strengths without bragging.
But remember that what the interviewer really wants to know is which parts of the job you're already equipped to handle and where you might need some extra training or support. It's all about the job, so focus on that.
And be honest – any good employer will be happy to offer learning and development opportunities.
Here's an example of a strength: 'I was the business secretary for my university rugby club, so I know that I'm good at keeping records and managing money. I'm thorough and methodical.'
And here's an example of how you could phrase a weakness: 'Most of my studies have involved working alone, and I'm not used to working in a team and relying on other people. I'm really looking forward to overcoming this challenge.'
Where do you want to be in five years?
To stand out from other candidates, it's a great idea to do some research into what the company can offer, and where the graduate job or internship you're applying for could lead.
After all, the interview isn't just about convincing an employer to give you a job. It's also about you deciding whether you want the job.
If you're ambitious, you need to know whether the company can offer opportunities for learning, development and promotion. Does it offer fast-track career progression? Will this job look good on your CV if you go looking for another job in two years' time?
Show the interviewer that you've done your research into where you could be in five years' time and ask questions about how the company can help you get there.
A little research goes a long way. Find out all you can about the industry, the company, and the role, and practice answering these five questions. Then go in there and shine – good luck!
By CV-Library's Content TeamFounded by Lee Biggins in 2000.