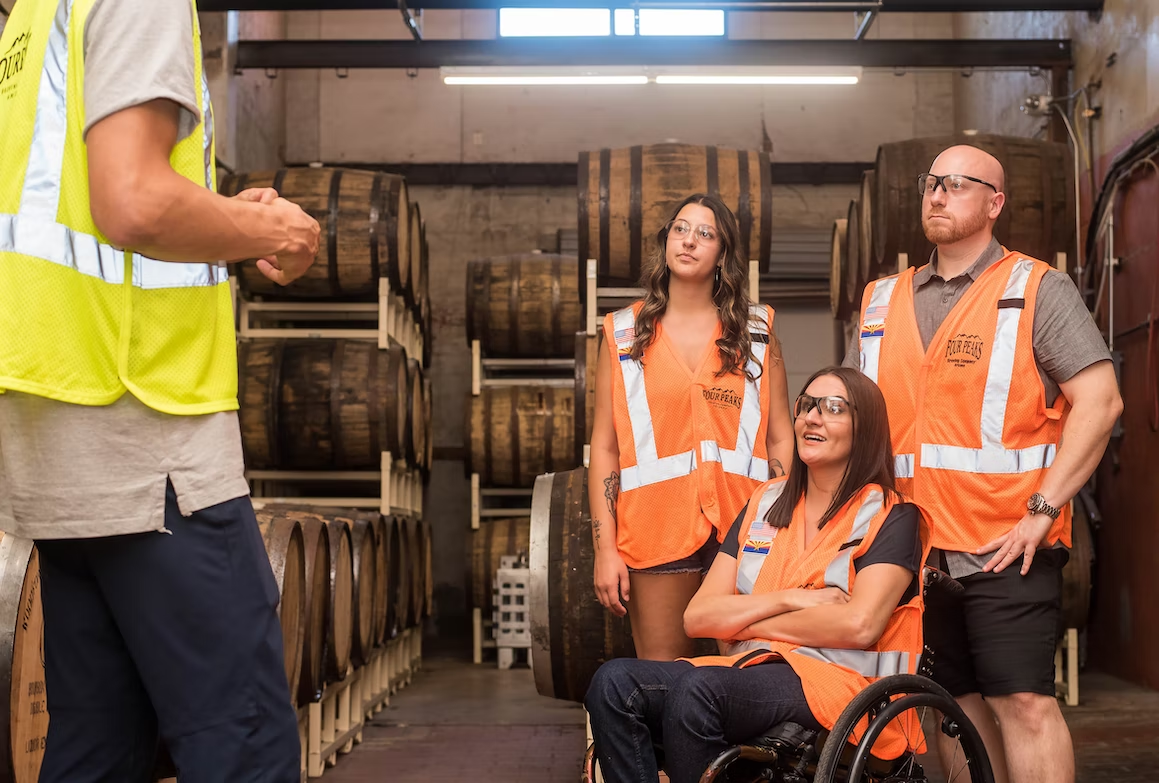 4 Job Hunting Tips for Graduates with a Disability
The job hunt can be extremely daunting for graduates with a disability. Ultimately, it can be difficult to know which companies to apply to and of course, whether the job will be suitable for you.
By law, you should never be discriminated against for having a disability and reasonable adjustments should be made for you to carry out your graduate job or internship without difficulty.
Never presume that disabled people are unable to fulfill certain careers. There are millions of disabled employees out there working in every possible field – the possibilities are endless and your journey may just be about to begin.
If you're nervous about the prospect of graduate job-hunting as a disabled person, we're here to help.
You don't have to disclose any details
Rest assured, you never have to disclose any details about your disability to an employer. However, it could be advantageous to mention it in the early days so that they can make the relevant modifications for you.
When looking for work, understand your legal rights. The Equality Act 2010 builds on the previous Disability Discrimination Act (DDA) which makes it illegal for employers to discriminate against a disabled person – both during the hiring process and e. They are also forced to make the relevant adjustments for the employee to ensure they are not disadvantaged in any way.
Know how to explain your disability
If you come to the conclusion that explaining your disability is the best option, you may want to think about how to best communicate it with your employer.
Some people wish to mention their disability during the application stage, while others hold back until they have been offered the job. It's simply down to personal preference.
If you're worried about how to explain your disability, you may want to seek advice from your university careers department to help you prepare a speech to communicate the specifics of your condition and your needs. They are specialised in helping graduates succeed in the workplace.
While you may be terrified at the thought of describing your disability to an employer, you could be the role model needed to create a positive change within the company and establish a more inclusive culture.
Consider your working hours in graduate jobs
You may need to think carefully about the working hours that are manageable for you. In graduate jobs, there are usually part-time, full, time and zero-hour contracts available.
For some graduates, flexible contracts are the preferable option as you can choose to work as and when you feel up to it.
Sign up to a graduate recruitment agency
Signing up to a graduate recruitment agency such as Inspiring Interns is a great way to find graduate jobs. We are sent a variety of jobs in all sectors every single day, so we're bound to find a role that ticks your boxes.
The benefit of registering with a recruitment agency is that they can act on your behalf and communicate your disability with the employer (should you wish to mention it). They are also on hand every step of the way to provide expert advice and improve your chances of securing the job.
Discover more from Inspiring Interns, which specialises in sourcing candidates for internships and graduate jobs.