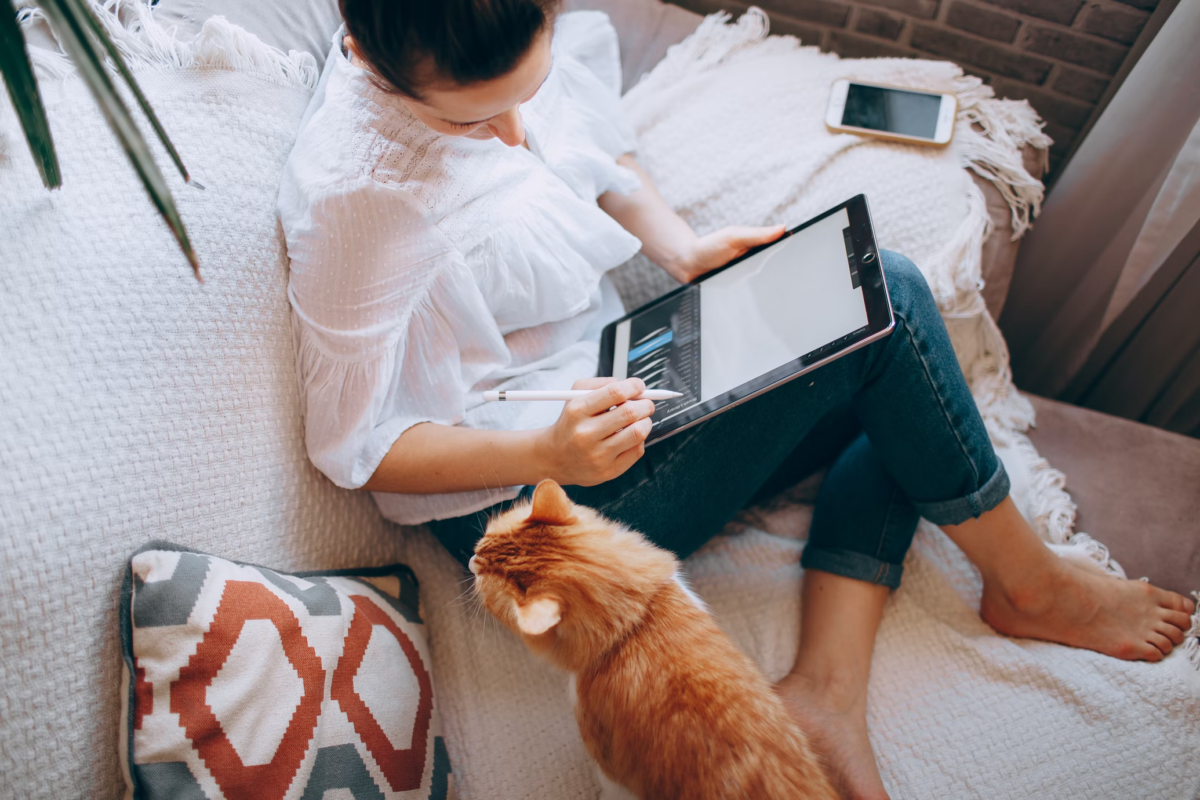 Should I Go Down the Route of Employment or Self-Employment After Graduation?
After leaving university, you may be weighing up your options as to what to do next. In 2018, it was reported that almost 50% of graduates were considering going freelance or starting their own business, but there are many factors you need to take into consideration to determine whether the self-employed life is for you.
This will, of course, depend on the career sector, your experience, and your personal circumstances – so it isn't a decision that should be made lightly.
Employment is, however, the most popular route for graduates, thanks to the number of graduate jobs and internship opportunities on the job market.
If you'd like to find out more about employment versus self-employment, here are some of the pros of each to consider:
What are the pros of being self-employed?
Be your own boss
One of the reasons why many graduates relish the idea of being self-employed is that essentially, you become your own boss.
You'll be in control of your workload, when you'd like to take holidays and which clients you prefer to work with. As a result, you're less likely to face burnout and work-related stress (providing you manage your workload sensibly).
Achieve your own success
Being self-employed gives you the freedom to explore different avenues and venture in different directions, as opposed to sticking to one role. You're not tied to a single employer, meaning you can pursue multiple ambitions at one time.
'Self-made' success is certainly an advantage that passionate entrepreneurs relish.
Work on a project you're passionate about
Do you have a particular hobby or interest that you are keen to turn into a profession? If so, self-employment may be the best option for you. If you have a specific niche that you're struggling to find job roles in, you can research how to become a freelancer in your chosen niche.
One top tip would be to approach companies and ask whether they'd be interested in your service, creating a professional website, or attending careers fairs to network and acquire new customers and clients.
What are the pros of being employed?
Regular pay
One of the main benefits of being employed in a grad job or internship is that you'll receive a regular pay check every week/month. Self-employment can be very temperamental due to the sporadic nature of work, therefore, you may wish to take a look at your finances before going it alone.
Tax, National Insurance, and any pension contributions will have already been deducted by your employer, meaning you can spend your earnings how you wish, without having to save up and pay your balance at the end of the financial year.
Opportunities for professional development
Employers know that encouraging and supporting employees is key to retaining the very best talent within their organisation, therefore, most graduate jobs and internships will offer career progression opportunities. Most companies will pay for training courses and offer promotions based on job performance, which could see you earning a higher salary in the first few years.
Great employee benefits
Providing you work for a reputable company; you may be able to reap some amazing benefits as an employee.
The majority of employers will offer standard sick pay, holiday pay, maternity leave, and pension pay in graduate jobs and internships. However, some businesses go above and beyond to take care of their employees by offering extra incentives such as gym memberships, complimentary laptops, and monthly social events with colleagues.
Ideal for sociable people
Are you a sociable person that enjoys working in a busy environment and spending time with others? Employment may be the best option for you.
Typically, you'll be working in an office environment as opposed to working from home.
In light of the pandemic, some companies are starting to offer more remote graduate jobs and internship roles, so check the job specs to determine the culture and working style of the company to determine whether it fits your criteria.
 If you are looking for a new role, take a look at our job board today.