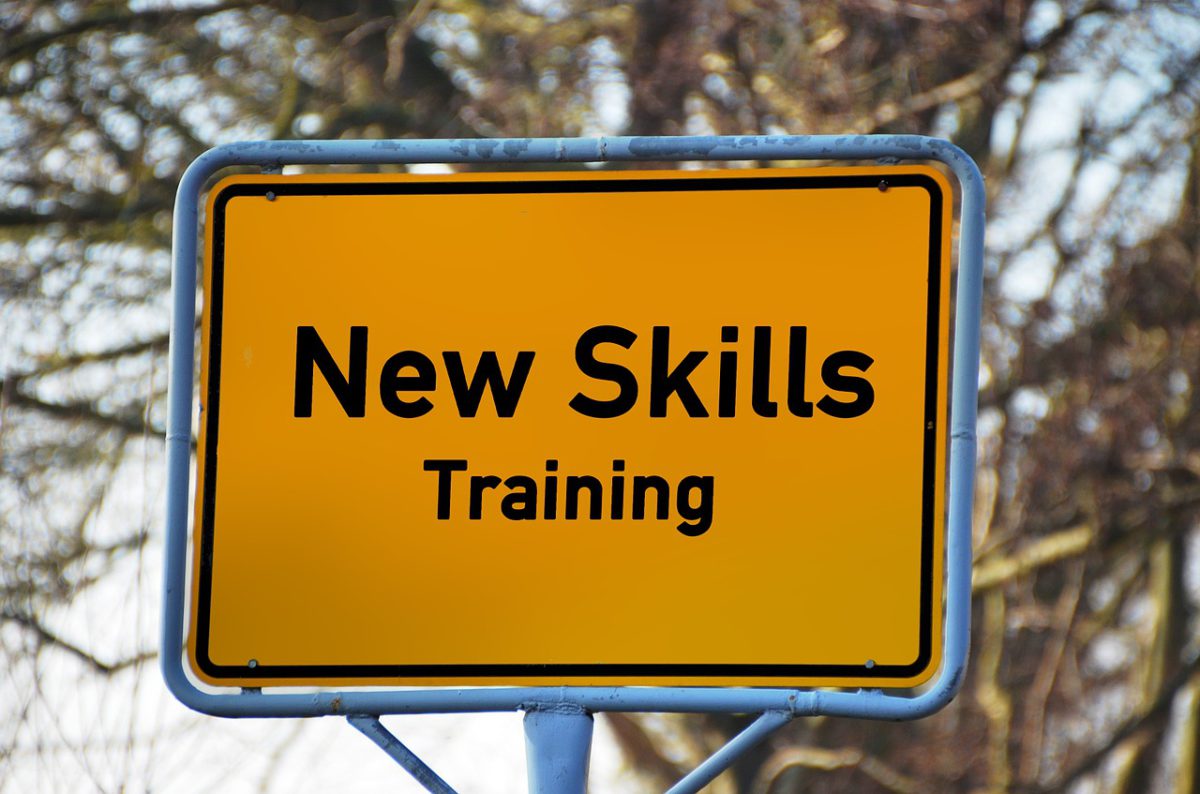 5 Easy Ways to Diversify Your Skill Set (And Why You Should Want To)
The UK job market now has more graduates than ever before, which makes it a very competitive place indeed. Simply having a degree is no longer the golden ticket it once was. We also live in the age of the start up – small companies running on minimal staff, who switch effortlessly between a variety of roles. These up-and-coming firms offer potentially huge rewards for enterprising individuals who can keep up.
Then there's artificial intelligence to contend with.  Automation in the workplace is set to increase exponentially in the coming years. This may be a great thing for making our day-to-day lives easier, but it also means that it's more important than ever to have multiple cross-departmental skills.
So what exactly does all this mean for you? Well, in a nutshell, it means now would be a good time to add a few new strings to your bow.
Now I am not recommending that a budding marketing exec should train as a plumber, just in case the office toilet stops working. But expanding your capabilities can boost your CV, make you more appealing to potential employers and maybe – just maybe – prevent a robot from stealing your job.
So here are 5 easy ways you can diversifying your skills and stay ahead of the game.
1: A Short Course
This may seem like an obvious example, but short courses are an ideal way to expand your qualifications and enhance your CV.  Those looking for administrative roles, for example, would do well to take a basic accountancy course, marketing graduates can always use some web development chops, and so on. Courses such as these can often be completed online/remotely and are easy to fit around your schedule.
2: Shadowing a Colleague
Most roles require an understanding of different departments. Employers are usually very accommodating in allowing shadowing—observing a senior colleague or another department— as it allows you to learn their processes and ultimately become more effective in your own role.
3: Blogging
Yes, I know, blogging seems to be the answer to everything these days. But it's a great way to develop a whole host of new attributes: writing, image processing, digital marketing, animation… The list goes on. A blog also offers the perfect platform to showcase these skills as an online portfolio.
Best of all, it's free to set one up. Sites like WordPress or SquareSpace offer basic templates to get you started.
4: Reading
All too often overlooked these days: good old book learning. Idiot's Guides and For Dummies books may not do a lot for the intellectual credentials of your bookshelf, but they do offer an easy way to learn useful skills with minimal outlay.
Programming, sales techniques and bookkeeping are just a few examples of what can be learnt at home through books or online tutorials. These skills are hugely valuable, look great on the CV, and are often easy to exhibit on a blog (see point 3).
5: Volunteering
There are virtually limitless opportunities to gain experience within charity organisations. They often face a shortage of volunteers, which makes it easy for those who do volunteer to 'pitch in' with different departments and get hands-on training in various fields. Most will be more than happy to offer a great reference, detailing your new-found skills for future employers.
Formal qualifications will always be big selling points on any CV, but a variety of skills can show potential employers that you are versatile, motivated and ready to meet the challenges of the modern workplace. Attaining said skills can be an inexpensive and straightforward process that could yield huge returns.
So what are you waiting for?
Inspiring Interns is a graduate recruitment agency which specialises in sourcing candidates for internships and giving out graduate careers advice. To hire graduates or browse graduate jobs London, visit their website.