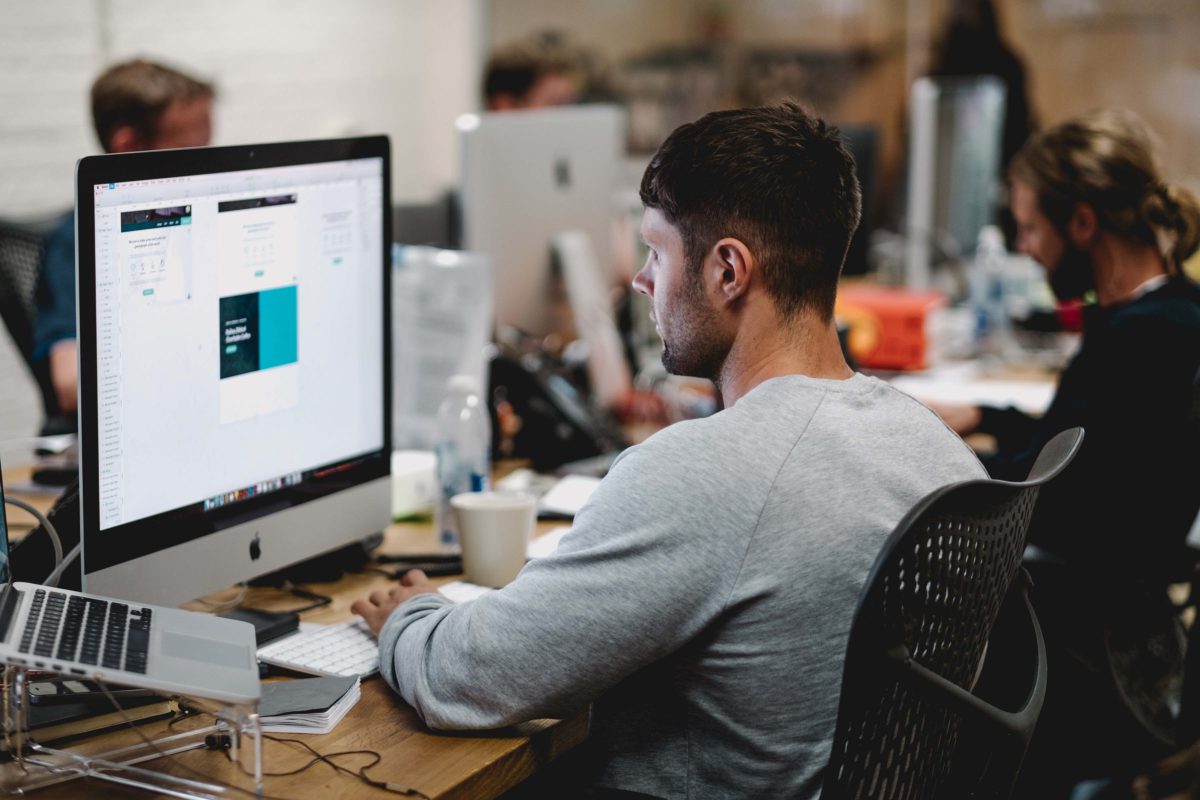 UK Sees Spike in IT Job Advertisements as Lockdown Eases
Over the last few months, people across the country have been left fearful of their future careers, with businesses closing and even making staff redundant due to the financial repercussions of the COVID-19 pandemic.
However, 23% of job seekers surveyed claimed they were starting to feel a little more optimistic about the situation after it was discovered that job postings have started to increase slowly over the last 14 days.
Between 6-12 July 2020, it was reported that 106,000 new jobs were posted across all industries.

 With this in mind, 56% of job seekers are planning on spending more time job hunting, while 49% claimed they are planning to apply for jobs that interest them in the coming weeks. 

In particular, the IT sector is one of the areas of work which has seen a dramatic increase in the number of job advertisements listed.
According to the BBC, businesses across the country are seeking web designers and developers, in particular, soaring by a whopping 15.5% in July, in comparison to June.

 TechUK's deputy chief executive Antony Walker told the BBC: "We've seen two years of digital transformation happening in the space of two weeks,"
"A lot of business leaders we've been talking to, and survey data, shows that digital will be more important to their business, as a result of the coronavirus pandemic." 

It is believed that the recent demand for IT professionals is rising since businesses in all niches are understanding the importance of digital skills and are, therefore, looking to recruit more professionals in this sector.
Some of the required skills required across businesses include setting up websites and improving the company's marketing strategies. 

Despite the impressive increase in job adverts, it is reported that millions of people are still out of work, yet businesses are being bombarded by applications which don't necessarily meet the criteria.
As a result, it is not only making it more difficult for the most appropriate candidates to be spotted within the job application process but is extremely time-consuming for small businesses, in particular, to sift through thousands of applications to select the most appropriate candidates.
Roina Hadi, Head of Talent at health tech company iPLATO told the BBC that individuals who have been made redundant are more likely to apply for any job role that comes available, rather than positions which are closely matched to their skillset.
She said: "We are receiving a huge amount of applications when jobs are posted but unfortunately we are finding 60% are not suitable candidates and are seemingly applying for any role."
Although the demand is high for IT professionals, there is a significant lack of talent suitable for the advertised jobs; meaning that there could be at least one million unfilled IT jobs if there aren't enough individuals trained to work in the sector. 

As a result, businesses looking to hire IT professionals are unable to rely solely on university degree applicants to fill these positions and are instead, opening up the search to those willing to undertake online training courses.
TechUK is currently working in collaboration with the government to inform the public that these courses exist to improve their digital skills and career prospects – especially if they're hoping to branch into the IT sector.