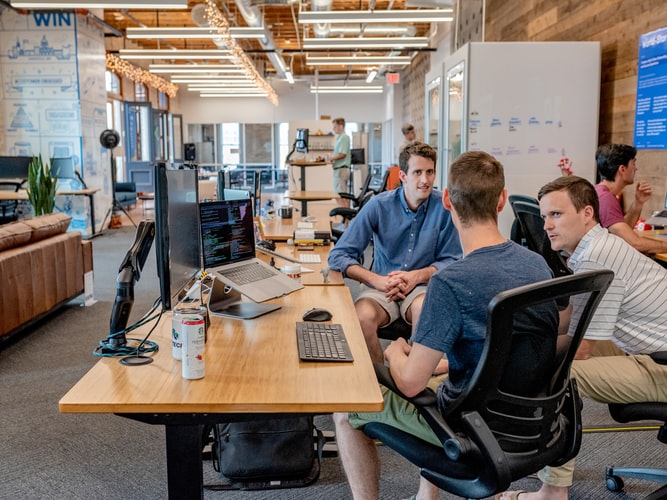 How to work with recruiters: do's & don'ts
We are a graduate recruitment agency, which means we act as the link between you (the candidate) and companies who are hiring. We help filter and select candidates for roles they are hiring for.
Now that you've done your video CV with us and completed your registration, you're probably wondering how it all works from here on.
There is general etiquette to follow when working with recruiters. Here are our do's and don'ts:
Pick up the phone/ respond to emails
Once you've registered, you can expect to receive calls and emails from our recruiters with roles that they think will interest you.
When recruiters are calling or emailing you about a role, it means they've pinpointed you as being suitable and want to find out if you would be interested in the role before they send over your profile to the client. Try and respond as promptly as possible and if you can't take the call, call them back as soon as possible. It's good to give feedback on whether or not you are interested as it can help recruiters know what you like and don't like.
Don't feel pressured
Take some time to consider whether you like the role. And don't feel like you have to say yes to every opportunity that comes your way in fear of not getting any more opportunities. There will be plenty of opportunities with us.
Even if you have interviewed for a job and gone through the process, think it through, consider the pros and cons and be honest with the recruiter about your concerns before you accept or decline.
Honesty is the best policy
Drawing on the last point, being open and honest at all times is best. Don't say you're interested in a role if you aren't at all. If you are unsure, be honest and tell us why a position doesn't appeal to you. This way we can try and find more suitable roles in future.
Remain professional
Remember that recruiters are connected with potential employers, so remain professional at all times. If you are disappointed in the service, speak to your recruiter or the managing director before.
Ask questions
If you have any questions about the role, don't be afraid to ask, even if it's about the salary, hours or benefits, things you may feel nervous to ask about.
It's natural to have questions about a role, especially if you're applying to a sector that is different from what you studied in university for instance. Our recruiters can give insight into particular sectors and are there to answer any questions you have about the role.
Be as specific as possible
If you don't know exactly what you want to do, that's fine. But it's good to give recruiters at least an idea of what you don't want to do. What tasks would you enjoy? What matters to you most in a job? Let the recruiter know.
Keep applying
In the meantime, you can keep applying to jobs on our website by simply uploading your CV. The recruiter responsible for that vacancy will be notified of all the applicants who've applied to that role and will be able to tell when a registered user has applied. Your application will be matched to our profile of you so we know who are applying for what and we can keep track of all your applications.
Ask for guidance (but don't expect your CV to be rewritten)
Recruiters look at CVs every single day, we know what a good and bad CV looks like and they know what employers look for. Use this to advantage and ask for guidance. But don't expect them to rewrite your CV, recruiters are time-short people!
We also ensure that once a registered user has secured an interview, that they receive an email with tips on preparing for an interview. The candidates will also later get a phone call from one of our recruiters to go through the candidate's prepared answers and to provide further guidance ahead of the interview.
Stay in touch/ keep us updated
Get a new job? Tell us! We will then know to stop sending you jobs. If you are ever looking again for a job, let us know. We'll be able to mark you as actively looking on our system again.
Give us plenty of notice if you can't make an interview
Letting the company down last-minute looks unprofessional and may damage our relationship with the employer. If cancelling last minute is avoidable, please let us know as soon as possible so we can reschedule or cancel the interview.
To view our live roles, take a look at our job board. If you'd like to discuss your career in more depth, please get in touch on 0207 269 6144.