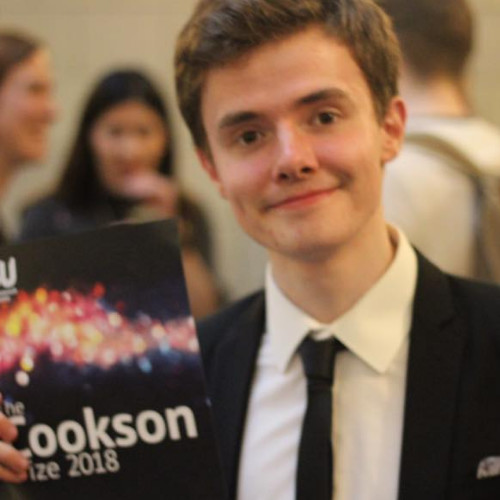 A candidate day in the life of a Copywriter
We spoke to one of our candidates, Tom, who studied Scriptwriting for Film & Television at university and worked as an Intern Copywriter for the Driving lesson provider and app, Midrive. He has written a 'day in the life' piece about his day-to-day activities as a Copywriter. 
What made you become a Copywriter? 
I did a degree in Scriptwriting for Film & Television and always wanted to pursue writing as a career but copywriting became more of an accessible option and fit with my mindset better. I currently live in London where I want to gain more experience in my new field.
What I love most about my job is that the people are very friendly and the office has such a strong cooperative and relaxed atmosphere. The work is challenging but they have given me a lot of support and experience with digital copywriting and creating  content for the web.
What is an average day like for you as a Copywriter Intern? 
9AM
Arrive and set up, get my laptop out and look through any new emails or notifications. We occasionally have dogs in the office so we get a friendly hello (or bark) from them. The office is extremely friendly, plays good tunes to motivate us and healthy snacks to eat. Although the custard creams are downstairs should we need them.
10AM
Everyone has arrived and we have a group meeting where we discuss what each team member is doing today, as well as talk about any new developments. We use the site 'monday.com' to keep track of our tasks and we assign ourselves to any new pulses and go through the ones that have already been completed.
11AM
This time is used to work on our individual set tasks. For me, it is mainly working on landing pages tailored to specific locations where Midrive provides instructors across the UK. As an intern, I also get more experience with software like 'Mailchimp', 'Google Analytics' and 'HotJar', to ensure best SEO practice.
2PM
We can have an hour long lunch when we like and most people take it around 2pm. I always like to complete something before I head off to lunch, like a latest draft of a landing page.
There's a nice kitchen area downstairs where I usually have my lunch but if it's a lovely day I'll head down to the nearby park.
3PM
Everyone's usually back and we continue with our work. Usually I like to have a draft of a landing page very nearly done. It will then be uploaded onto the website using the site 'Contentful'.
4PM
If it's a Friday, we all have a meeting where we talk about the week's progress, bring up funny encounters the customer support team had, and elect a "hero of the week" for who has done outstanding work that week. They also get a cape!
6PM
Between 6:00 and 6:30 we pack up, finish off any last bits and pieces and head home!
Do you want to work as a Copywriting Intern? Here is a role that might interest you. Visit InspiringInterns to browse more roles like this.