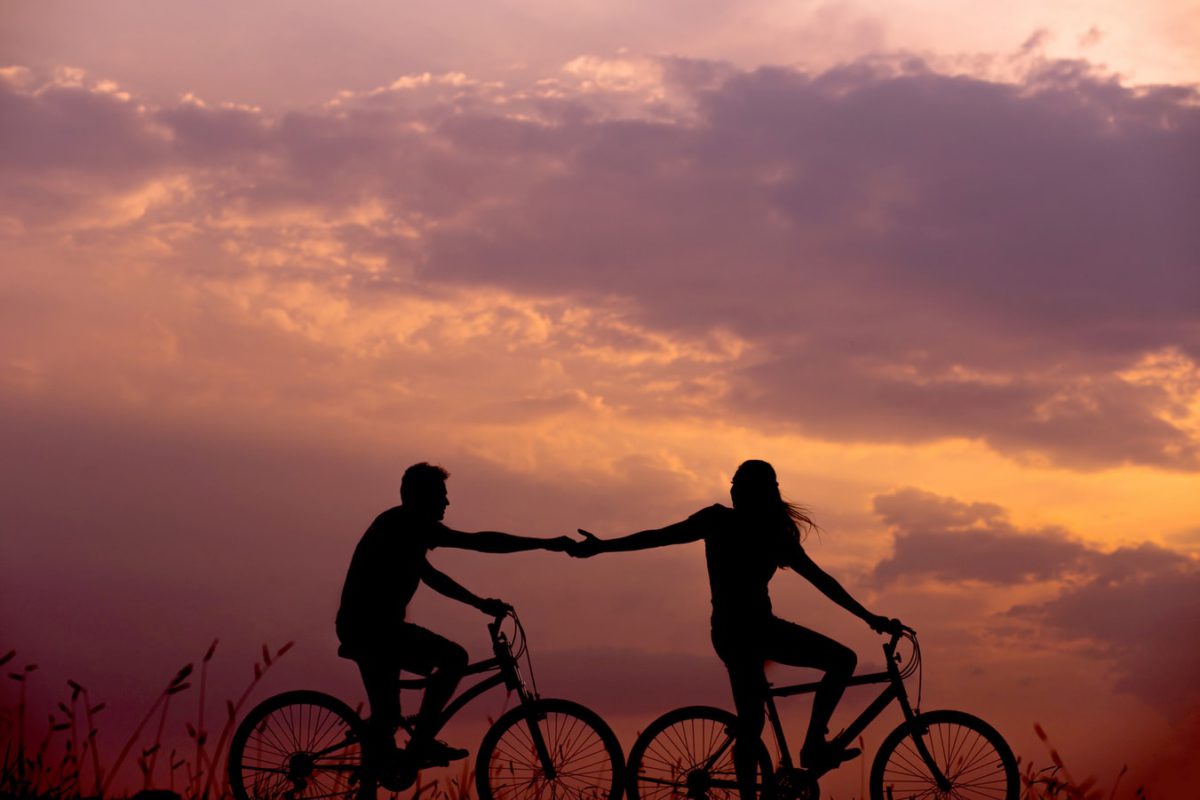 How Inspiring Interns can help you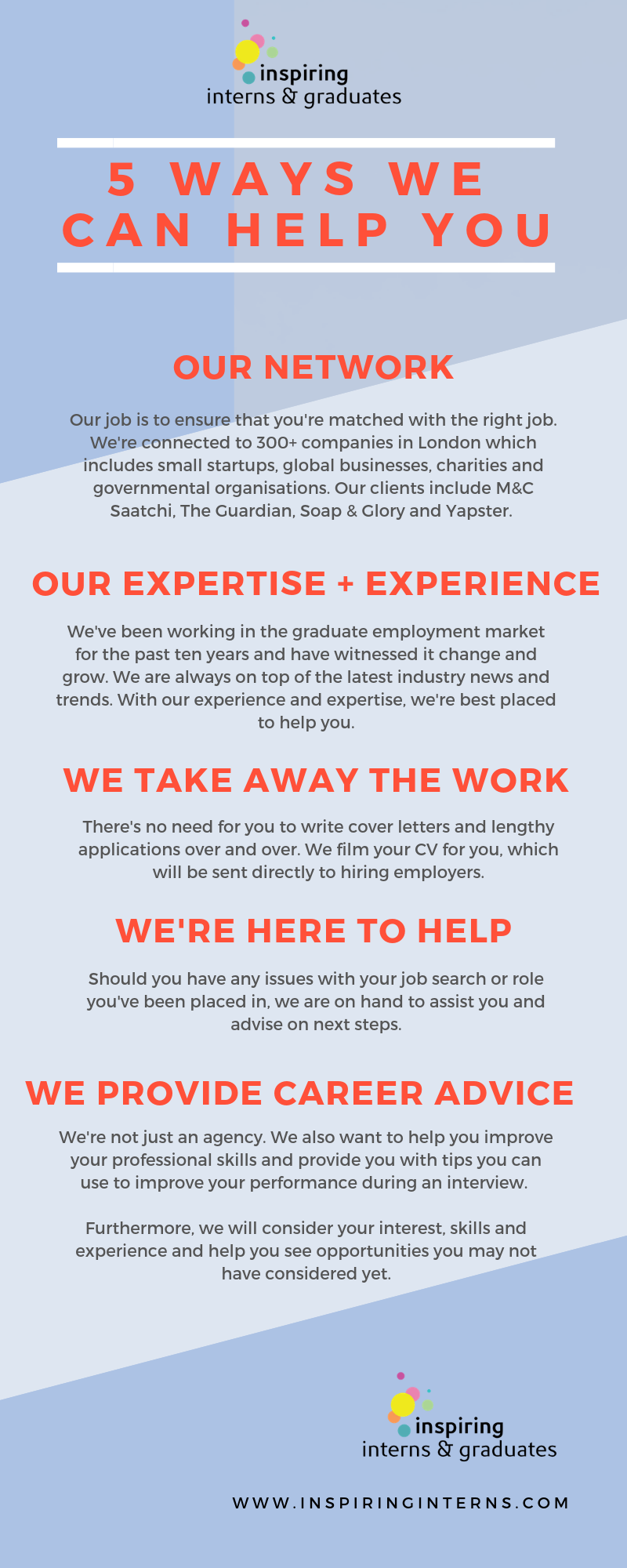 OUR NETWORK
Our job is to ensure that you're matched with the right job. We're connected to 300+ companies in London which include small start-ups, global businesses, charities and governmental organisations. Our clients include M&C Saatchi, The Guardian, Soap & Glory and Yapster.
OUR EXPERTISE + EXPERIENCE
We've been working in the graduate employment market for the past ten years and have witnessed it change and grow. We are always on top of the latest industry news and trends. With our experience and expertise, we're best placed to help you.
WE TAKE AWAY THE WORK
There's no need for you to write cover letters and lengthy applications over and over. We film your CV for you, which will be sent directly to hiring employers.
WE'RE HERE TO HELP
Should you have any issues with your job search or role you've been placed in, we are on hand to assist you and advise on next steps.
WE PROVIDE CAREER ADVICE
We're not just an agency. We also want to help you improve your professional skills and provide you with tips you can use to improve your performance during an interview.
Furthermore, we will consider your interest, skills and experience and help you see opportunities you may not have considered yet.
You can view our careers resources, career blog and candidate success stories