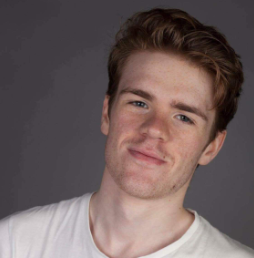 A day in the life of a Digital Content Manager
We spoke with Jamie Kehoe who currently works as a Digital Content Manager for Venturi, an IT recruitment agency based in Wilmslow. He has written 'A day in the life'  about his job and how his studies have helped him get to where he is.
What did you study and how has it helped you in your current role?
I studied English Literature at the University of Central Lancashire, with an interest in writing for TV or Radio. Like many graduates, I find that what shaped me as a professional, was the extra curricular work. I kept my personal and semi-professional blog active while studying (which I now thank myself for).
While studying, I worked on student radio and student TV and editorial; here I was armed with real industry skills, and as a result of this, I secured my first position as a Content Marketing Intern at CommmunicorpUK, one of the UK's biggest radio media owners.
Their reason for hiring me? They loved my personal blog, and, through the years of growing these blogs to a solid readership, I became proficient in SEO and content marketing – without even realising it was a profession.
How did your internship prepare you for your next role?
I was placed in my first position at CommunicorpUK by Inspiring Interns, and although I'm no longer with them, I was taught lessons which enabled me to quickly progress in my career. At CCUK, I assisted with building and forming their digital presence. This included working across all of their brands and enterprises, which gave me a wealth of experience.
I believe that a good marketer is shaped like a T. They have a wide range of experience at the highest level, but have a keen focus on one particular area. My time at CCUK was about drawing the top line of my T. At CCUK, I thought I'd just be doing content, but by the time I left, I was experienced in paid social, paid search, website development, UX design, technical SEO and even Adobe After Effects.
CCUK facilitated my hunger for experience and I think this is the power of an internship. It'll give you a wide range of experiences for you to draw from. Then you can go on to draw the bottom of your T – your focus. Which is what I'm doing at Venturi.
So what is a Digital Content Manager?
I've been with Venturi for just over a month now, and in that time, I've grown into my role. As a Digital Content Manager, I oversee the maintenance, growth, and development of Venturi's online brand. I do this through several channels such as social, online content marketing (blogging), and relationship building with other, similar domains.
I use tools like Moz Pro to optimise our site and identify opportunities for new content. At Venturi, we have a marketing team, with members who look after each aspect of our marketing profile (events, community, and SEO), but I must maintain a high functioning understanding of each aspect of digital marketing should I be called upon.
I also work on a variety of projects across the business with the aim being to generate leads for the consultants on the floor to convert.
What advice would you give to people just starting their careers?
It's easy for content marketers and copywriters to think that their role is insular. Removed from everyone else. After all, you research, write and publish on your own… don't you? Well, the best advice I can give to a young content professional is to remove that thought from their minds. You're not alone. There are millions of other bloggers who need the same thing as you. The sooner you realise this, the sooner your content will benefit.
The most important aspect of being a successful Content Manager is being able to build relationships with other Content Marketers or Managers across the web. Sadly, writing amazing content simply isn't enough anymore, you have to be able to get people to notice it. For that reason, I devote a massive portion of my day to outreach.
Finding the right sites to partner with, tailoring the outreach to appeal to them and their site (say for example I find a broken link on their site that I know we are able to fill), and then finally connecting with them on Linkedin to build a relationship with them.
It gives you 'no's' than 'yes's', but stick to it. You can use tools like HARO (Help a Reporter Out) and Journorequests to find opportunities for you to inject yourself into the wider conversation. It's as simple as starting a conversation with someone because they are in the same position as you.
If you are also interested in working in Marketing, you can view our Marketing jobs on our job board. If you'd like to discuss your career please don't hesitate to contact us on 0207 269 6144.