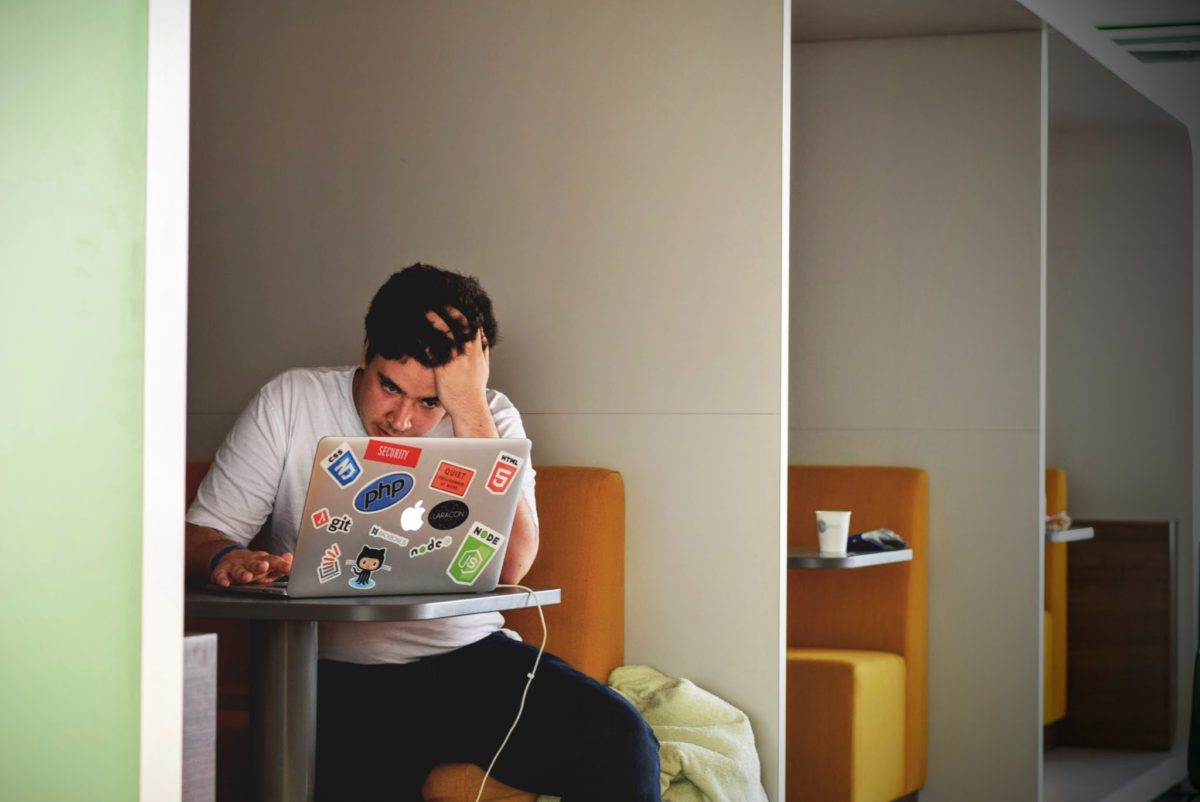 What to do if you hate your job after three months
Three months is a relatively short time to judge a job, but what if, by this point, the very thought of Monday morning makes you want to scream?
Or worse, what if the job is bad but the position will make your CV shine? Should you tough it out or look for something better?
Here's what to do if, after three months at it, you decide you want to escape your new job.
Making the Decision
Although the role may look incredible on LinkedIn, sometimes you can tell almost immediately that things won't work out.  Some of the symptoms may include:
Feeling bored
Feeling that your skills aren't being put to good use
Feeling you and your employer have very different goals
Feeling exhausted all the time
Not being able to recall the last time you laughed at work
If you ticked some, most or even all of these, then be confident that this is the time to move on to better things.
Moving On
By now you should be well used to job hunting and raring to go.  You may even have started firing off applications and have some interviews lined up.  When you start your search, make sure you pay attention to the company culture and use your interviews to find out a little more about it.
You don't want to make the same mistake twice, by walking out of one nightmare job and straight into the clutches of another.  The more you can find out about the role and the wider company ethos, the more likely you are to find a job which makes you happy.  Remember that a company will hire you based on your suitability for the team, but you get to decide on the job's suitability for you.
Resigning with Dignity
 You may only have been in the role for a handful of weeks, but you need to make sure you leave with your dignity intact.  Chances are they're not going to be best pleased about having to start another recruitment drive so soon, but there are ways you can go about resigning which leave everyone satisfied.
When you pen your resignation letter, make sure you keep it professional and diplomatic however much you might hate the job or the company.  It's always best to hand your letter in in person, with plenty of notice.  Remember, you don't have to tell your employer or colleagues why you're leaving and where you're going (unless contractually obliged to).  It's nobody's business but your own.
Sometimes telling them the truth can backfire, particularly if they refuse to give you a reference or – worse still – see you're added to an unofficial industry blacklist.  Best to keep facts to the minimum and remain courteous at all times.
If you want to take it one step further and ensure relationships are not severed, you could do them the favour of creating a short handover manual for your replacement, noting responsibilities, schedules, important contacts, etc.
Smaller companies may be more understanding, but big companies may not take your walk-out so lightly.  After all, they've spent time, money and resources on someone who won't be staying with them for the long-run. If you are adamant about leaving, stick to it and grow thick skin, because you might be in for…
The Exit Interview
Not all employers carry them out, but you might be asked to take part in an exit interview to explore the reasons for your departure.  There are certain things you should never say in an exit interview, so you need to go in feeling cool, calm and collected.
Before you go in, you might want to:
Vent ahead of time. You may well want to give them a piece of your mind, but that's the very worst thing you can do.  Find a friend or family member who is happy to listen to your gripes and tone them down into constructive criticism.  Don't give them a reason to be thankful for your departure.
Prepare as you would for a normal interview, but in reverse. Be clear in your own mind how you will frame your opinions. You want them to feel this is the best move for both you and the company, and to leave them with a positive impression.
Explore methods for keeping calm and composed. Some people like to have notes to hand so they don't lose their train of thought and forget the rational points they wanted to express.  When you go in, you need to be as level-headed and positive as possible.
Before You Leave
Read the small print in your contract to make sure there are no nasty surprises.  You may have had to sign a Non-Disclosure Agreement (NDA), barring you from discussing certain sensitive information with a future employer. Let your current employers know you are aware of and abide by the restrictions.
Unless you have savings that can keep you afloat for at least a couple of months, make sure you have another job lined up before you make the plunge and quit.
Don't slack.  Even if you've marked the day in your calendar, until then you are still an employee and expected to do your work.
Finally, tie up all loose ends.  Make sure clients know who to contact when you're gone, inform your colleagues about any remaining assignments, and leave the place the way you want it to be found.
Remember
Choose your next job carefully.  While job hopping is now more common, don't make a habit of quitting jobs too often.  Prospective employers don't care when you quit, but why, and if the reason is simply 'the job didn't suit me', it will certainly raise some red flags.
They want to hire somebody who will be able to give them a long-term commitment, and they won't consider you if they think you'll probably leave them after a few months.
To browse our full job listings click here. If you'd like to discuss your career, call us on 0207 269 6720.
Lizzie Exton writes for Inspiring Interns, which specialises in sourcing candidates for internships. To browse our graduate jobs London listings, visit our website.