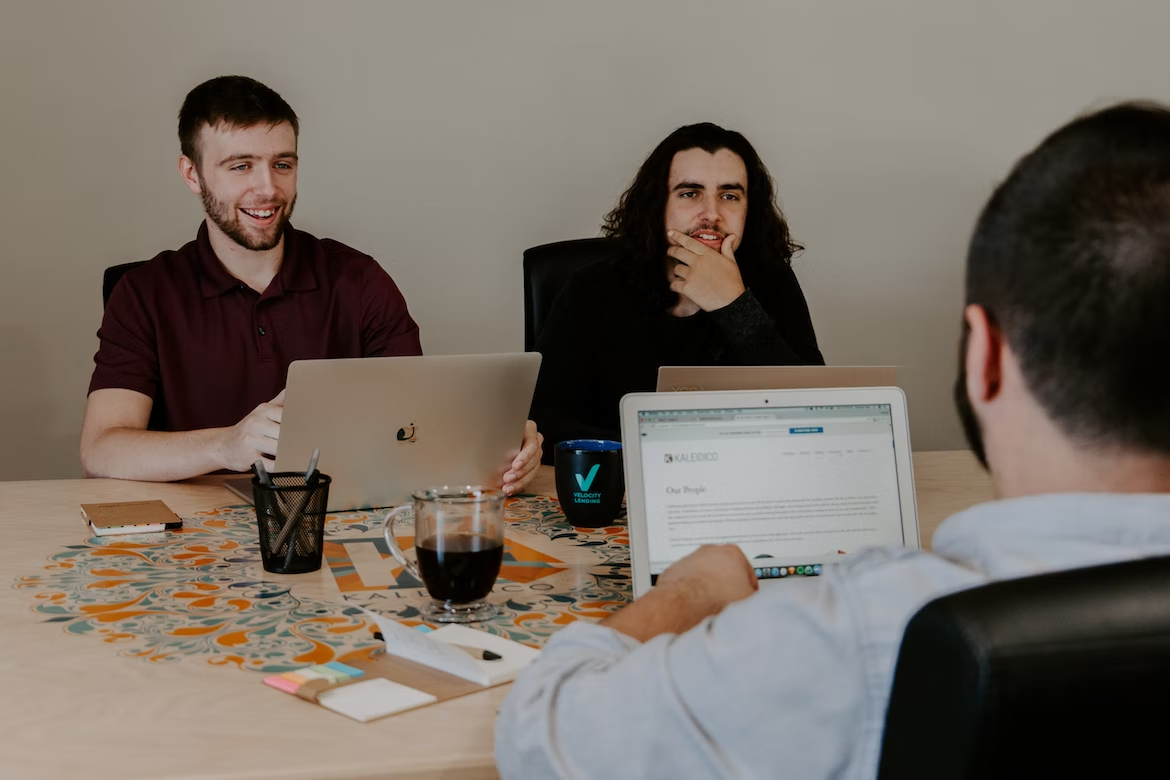 How to Choose the Right Company for Your Graduate Job or Internship
The time has come for you to branch away from education and enter the world of work. Now that your studies have come to an end, you may be on the lookout for your very first London graduate job or internship.
We understand just how daunting it can be to take this next step, so it's important to evaluate what you really want out of your career to prevent you from walking out of your job or internship just weeks down the line.
Choosing the right company is one of the integral aspects that shape your working life, so you need to think carefully about what you are looking for in a company that will provide you with the best possible experience.
With this in mind, here are some of the top things to keep in mind when evaluating the type of company you'd enjoy working for:
Scope for professional development in your internship
If you're keen to remain with a company for many years, it's wise to ensure that there is scope for development. You may be career-minded and ready to take on new challenges, therefore, a lack of professional development may lead you to grow bored of your role and seek opportunities elsewhere.
Not only that, but frequent training and the chance to build on your skillset will provide you with extra confidence in the early days, as well as making you much more employable in the future.
You can typically determine whether a company offers such opportunities under the 'Benefits' section of the job spec. If in any doubt, it is your right to ask questions about this topic during the interview.
Good company culture in your internship
Working for a business that promotes good company culture will always boost happiness and job satisfaction. Company culture is down to personal preference. It all depends on which environment you are most likely to thrive in when narrowing down potential job opportunities.
Perhaps you enjoy a collaborative, fun-spirited office environment in a small start-up, in which you have the scope to make decisions for the progression of the company. On the other hand, you most prefer working for global enterprises with rigid schedules and under the management of a team leader.
Additionally, you may want to think about the working style that the company offers. Do you prefer working remotely? Perhaps you would favour a hybrid working job– compromising half of your week in the office and the other half working from home.
Good work/life balance
Job satisfaction isn't just about the perks of the job or the salary you earn, but getting a good work/life balance.
While professional success may be highly important to you, it's also wise to remember that life is also about living – not just working. You should have the free time to enjoy your hobbies, socialise and simply recuperate for your own mental and physical well-being.
When searching for graduate jobs or an internship, it's worth noting whether the company promotes a good work/life balance within the job spec.
Key aspects to look out for include:
Flexible working opportunities
4-day working week
Complimentary company trips
Above average paid annual leave days
Acknowledging achievements
Another aspect to note during the job hunt is whether the company acknowledges achievements. This is something that generally gets overlooked but can make a dramatic difference to your personal job satisfaction. After all, there's nothing worse than putting your heart and soul into a job, only to feel as though your efforts aren't valued.
While it can be difficult to get a full understanding of whether a company regularly acknowledges hard work, you could browse LinkedIn to see whether current employees have been presented with awards or promotions for hitting targets and working towards milestones.
Benefits and perks
Aside from a generous salary, the majority of companies offer general benefits including a pension scheme and paid sick leave.
Yet, some companies go above and beyond to entice the best talent to apply for their vacancies by offering fun benefits such as:
Paid birthday off
Gym membership
Business laptop and smartphone
Spotify subscription
Work socials
By offering benefits of this nature, it is easy to clarify that the company appreciates its staff and wishes to retain them, which is always a good sign.
If you're still looking for your ideal graduate job, we offer vacancies for both small and large companies in all sectors. If any of our jobs catch your eye and you would like to find out more about the company before applying, please contact us and we'll be happy to chat with you.