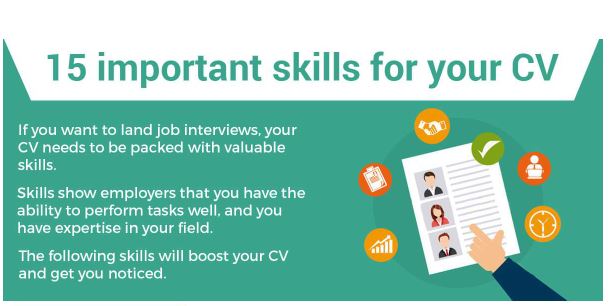 15 Important skills for your CV [infographic]
Have you ever considered the skills that you need to possess to wow potential employers? When you apply for jobs, you are competing with other individuals in the market who may have similar talents. Therefore, when you create your CV, you need to make it stand out and get noticed.
You can have the right qualifications and experience but your expertise and skills will show employers that you have what it takes. Highlight all of your skills within your CV and explain how they relate to the job you are applying for.
In doing this, you will be ensuring that employers are aware of the skills you hold and how they can enhance their business. From negotiation to problem-solving and everything in between, your CV needs to show your skills because, without them, it will simply be pushed to one side. Take a look at this infographic from Standout CV.