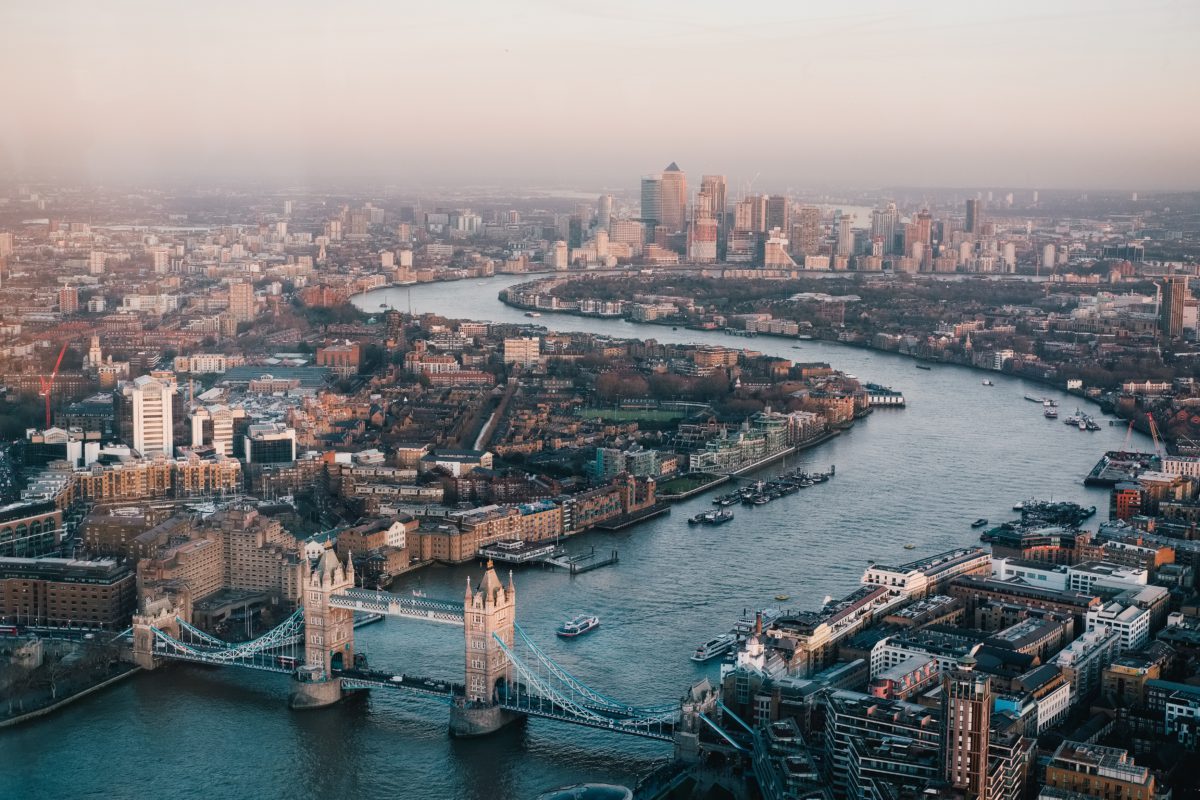 Top Five Marketing Companies to Work for in London
Browse our live marketing roles here.
Marketing is big business, particularly in London where many of the top brands are based and have their flagship stores and offices.
Breaking into marketing can be tough when you're just embarking on your career post-university, but find the right opportunities and you could land yourself an incredible job in one of the world's most exciting and diverse capitals.
If you want to launch your marketing career in London, here are our top five companies you need to fire off an application to…
Brainlabs
In 2018 The Sunday Times named Brainlabs the second best company to work for in the whole of the UK, so this PPC agency really should be at the top of your application list.
Founded in 2012, Brainlabs has a global client base and offices in both London and New York, so there's scope to move around and experience life on the other side of the pond.  They say their aim is to change the future of digital advertising and pride themselves on a culture of openness and transparency, with 99% of staff agreeing that their managers were honest with them.
Perks of working for Brainlabs include support for non-work related training and free meals, and it sounds like a great place to work – 100% of the staff surveyed by The Sunday Times agreed that their team was fun to work with.
Impression
Impression has offices in both London and Nottingham and their team is a real mix of experienced digital marketers and fresh new talent.  They run an annual graduate scheme to help successful candidates get a foot on the marketing career ladder, so if you've got the skills then they're well worth an application.
Impression has won multiple awards and has grown significantly since their foundation in 2014, so send a speculative CV or keep an eye on their jobs board if you want to join a dynamic and innovative young marketing team.
Incite
Incite Marketing Planning also made it onto The Sunday Times list of top one hundred companies to work for, coming it at number twenty.  The company may be quite small but they pride themselves on hiring the best in the industry, and there are some great opportunities for talented graduates with a flair for marketing.
They encourage staff to work across a wide range of sectors and with a very varied client base, meaning no two days are the same and you get to learn new skills to add to your CV.  95% of staff agreed that the company was good at helping their personal development and 98% thought Incite was run on strong values and principles, so it's definitely one to apply for.
Ogilvy
If you want to get a foot in the door of one of the most prestigious marketing and advertising companies in the capital, then consider an application to Ogilvy.
They work with some of the UK's biggest brands, including Boots, Dove, Unilever, Hellmann's and British Airways, to name but a few.  They offer creative internships across a range of departments if you need some hands-on experience, and it's well worth keeping an eye on their careers pages for some of the latest vacancies at their London offices.
TH_NK
TH_NK are based in Clerkenwell in London, and describe themselves as a 'high talent, low ego' team.  Their clients have included VUE Cinemas, Nando's and Shop Direct, and they're a real up and coming company if you want to launch your marketing career in the capital.
They may only have been around for a little over a decade but they're pulling in the awards and there are a range of fantastic roles available in their London offices and regional divisions, so a good place to start if you think you've got the right marketing skills.
London is a great city in which to kick-start your marketing career.  These are just five of our favourites, but other companies to consider might include Crowdform, Bulldog Digital Media, DigitalParade and MediaMonks.
Whatever you want to specialise in, there are plenty of incredible jobs and internships to help you get going in the competitive world of marketing, and the capital is a great place to start your search.
We are a graduate recruitment agency and some of these companies are our clients. To browse our LIVE marketing roles, click here.
By Lizzie Exton