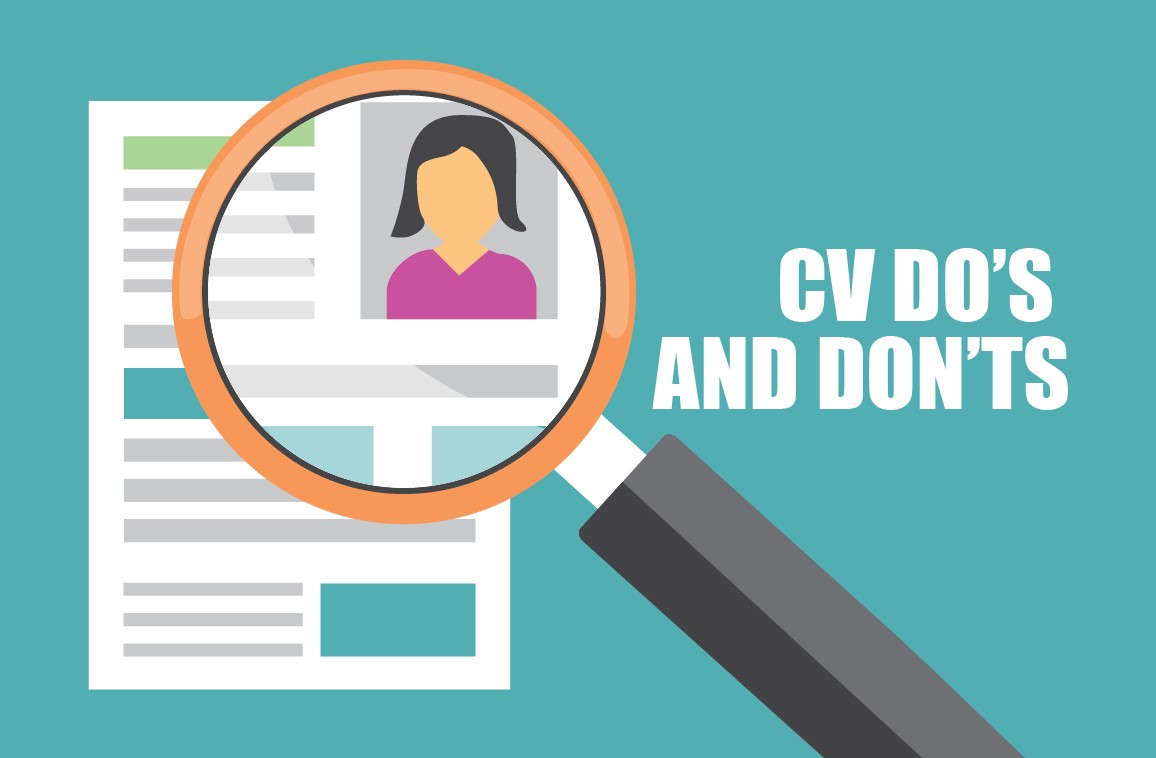 CV Do's and Don'ts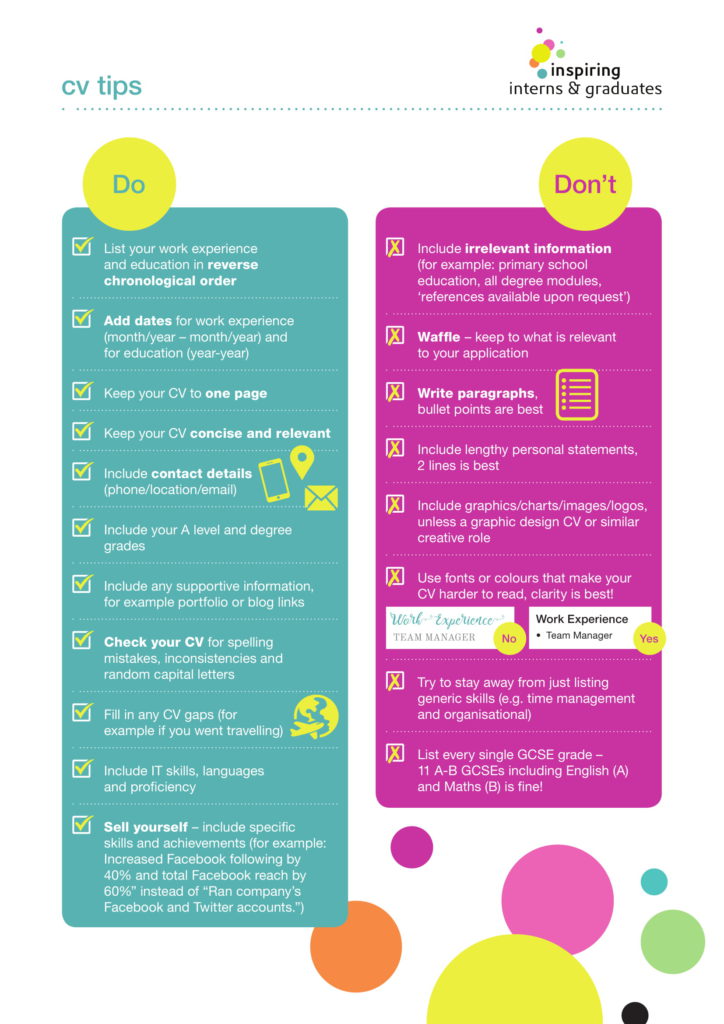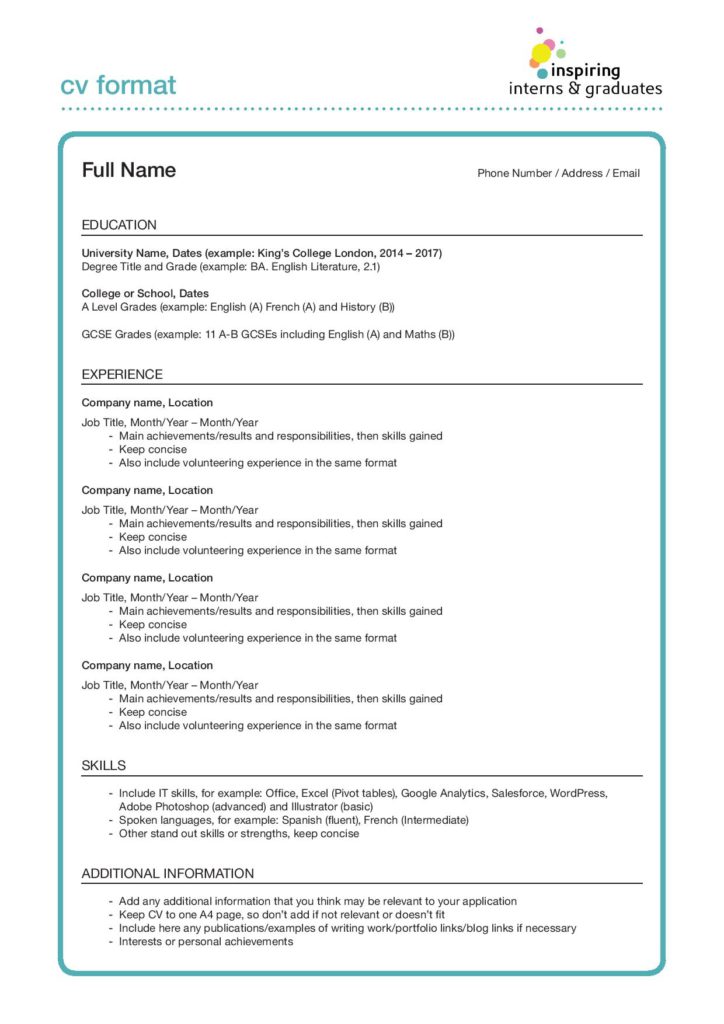 CV Tips
A recruiter spends an average of just six seconds casting their eye over each CV which lands on their desk.  If you want to stand out from the pile of CVs they're wading through then you need to make a real impact in those precious seconds, so here are a few 'dos' and 'don'ts' when it comes to penning a knock-out CV.
Do
Keep your CV short and sweet, limiting yourself to a single side of A4 and making sure you include only information relevant to the role you're applying for.
List your work experience, education and qualifications in reverse order and always include dates when you can.
Explain gaps honestly rather than trying to gloss over holes in your employment history.
Also make sure you list any additional skills you've learnt and include any supporting information, such as links to a portfolio or blog which showcase your talents.
Finally, proofread your document for spelling errors and typos – you won't do yourself any favours with sloppy spelling and poor punctuation!
Don't
Don't include irrelevant information – they don't need to know the name of your junior school or what you like to do in your free time.
Try to break things down into bite-sized chunks, avoiding paragraphs in favour of neat bullet points which convey the headline info you want them to see.
Rather than waffle, try to keep your personal statement down to a concise two lines and don't list generic skills which every candidate will claim to have.  Never try to be clever with the font and layout, and never include graphics, logos or illustrations.  Your CV needs to look simple, easy to read and polished if you want recruiters to take you seriously.