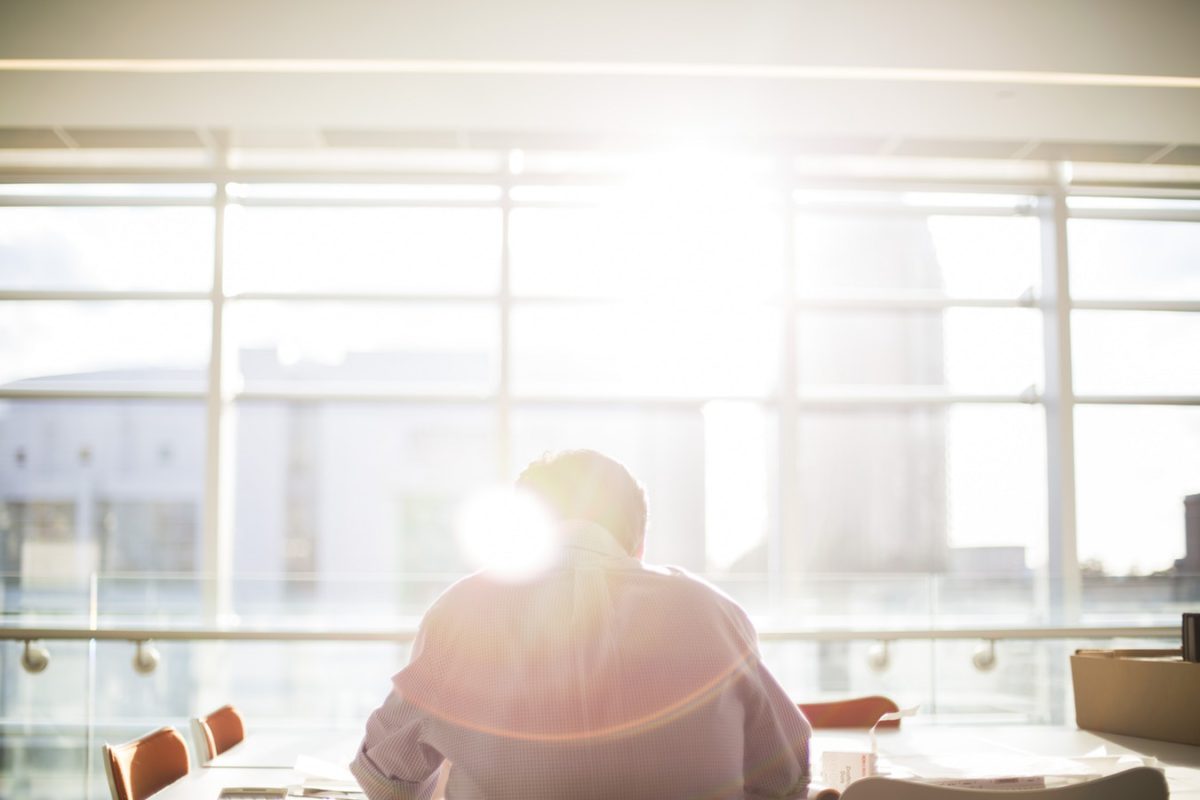 How to Beat the Heat When You Work in an Office
Summer, it seems, has finally arrived – and with a vengeance.  As the mercury rises and a heatwave looms, how can you make sure you stay cool on the way to work and once you reach the office?  What can you get away with wearing (or not wearing) if you want to beat the heat but still pass the company dress code?
Don't break a sweat just worrying about it – here are our top tips for handling the summer weather when you work in an office.
Drink, Drink and Drink Some More
Countless people forget to drink enough water and pass out on the train or bus, so always make sure you have a bottle of water to hand and top it up at the beginning and end of the working day.
The same goes if you cycle to and from work, when it's even more important to stay hydrated and able to concentrate.  Better still, if you can plan far enough ahead you could freeze a bottle of water or squash the night before and have something ice cold to hand when you're trapped in a stuffy car or train carriage.
Dress Sensibly for Your Commute
Your office might have a strict dress code, but they're probably a little more lenient when the weather gets really hot.  Make sure you wear pale coloured clothing in light, breathable fabrics such as thin cotton, and avoid fabrics which are stretchy and will cling to you if you start to sweat – not a good look when you first arrive in the office.
While you might think of wool as a winter fabric, it's actually really good at wicking away sweat and breathes as easily as cotton, so have a rummage through your wardrobes for a thin woollen top.
Pack Smarter
With a little forward thinking you can pack some extra summer essentials to help you keep cool and presentable.  You might need to spruce yourself up when you reach the office after a long, sweaty commute, so think about packing some deodorant and whatever make-up or hair products you might need to smarten yourself up when you get to work.
Leaving a spare shirt neatly folded in the bottom drawer of your desk could save some embarrassment if you arrive looking a little dishevelled and need a quick change of clothes.
Stay Energised
It's easy to start feeling drained and unable to concentrate when it gets hot, so make sure you have something to hand which will give you a little energy boost when you need it.
A bar of chocolate probably won't fare too well left in the top drawer, but fresh fruit, an iced coffee or a chilled smoothie in the communal fridge could give you the energy kick you need when your sugar levels crash.  Nuts are also great for snacking on if you need a slow release of energy, plus they won't take up too much room in your bag.
How Much Can You Dare to Bare?
You can dress down and still look smart if your boss is a little keen on enforcing the dress policy.  Shorts are still a definite no-no unless you work in a very trendy and open-minded office, but chinos of a thin, light-coloured material can still be more comfortable than your standard black trousers.
A pale coloured skirt or pale cotton dress are generally accepted, but it's worth remembering that you might want an extra layer tucked away in your bag or desk drawer.  The car, bus or train might be scorching hot, but it can be quite a shock to the system when you go from the heat of the outdoors to the air-conditioned office.
While it makes a pleasant change to see the sun, the heat can present its own set of challenges to the office worker more used to packing a brolly.  Plan ahead, keep well watered and dress sensibly if you want to enjoy the warmer weather but look and feel cool on your daily commute and while you're stuck in the office.
Lizzie Exton writes for Inspiring Interns, which specialises in sourcing candidates for internships. To browse our graduate jobs London listings, visit our website.