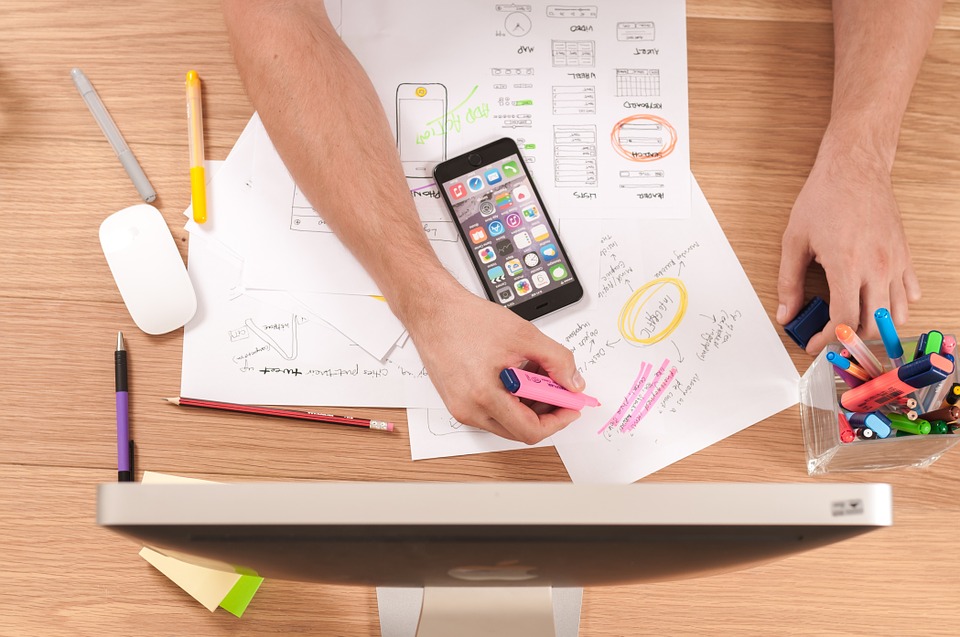 5 Ways To Jazz Up Your CV
As soon as a job advert goes live, employers are bombarded with CVs and applications and the majority will look the same.
While avoiding the use of cliché statements and being told to adjust your CV for every individual job that you apply for is great advice, you must do that little bit extra so that yours stands out from the pile of hundreds – potentially thousands.
Particularly with advances in technology and a focus on social media these days, there are many ways you can change your CV or add to it to enhance how it looks to prospective employers. When you only have a page on which to sell yourself in a competitive market, note down these five ways to jazz up your cv to place your page above the rest.
Think outside the box
Always think outside of the box. Consider the job description and ask yourself what you could put on the page that others won't. It's all well and good describing the fact that you tick all the boxes for the requirements and skill set but there will be so many others who can do the same.
Look at all that you have done and note achievements that you may not have realised heighten your uniqueness and put you above the rest. The travels you've been on might be relevant or a presentation you did at university. Don't forget these additional achievements because they could be the decider on you getting your dream role.
Also, have a think about aesthetics and use colour. Employers will be rootling through a pile of black and white words, if you can catch their eye with some colourful headings, it's worth it.
Include links
We live in a time where social media takes over lives and technology is so far advanced and continuously progressing. It's so important to take advantage of this and the variety of new platforms it brings.
Create an online portfolio of your work, especially in media jobs, and put a link to this on your resume. If you have a social media page which displays what you can do then link to that too. Provide your LinkedIn details and if you're yet to get a profile then stop reading now and create one immediately, it takes minutes and will help you masses.
It's all about networking these days and building up a number of useful contacts to get your foot in the door to begin your climb up the career ladder. Therefore, as many links as you can include will boost your chances and show the effort you go to on a professional level.
Note the importance of language
The language that you use will be a massive indicator for how prospective employers perceive you. Firstly, using the correct and accurate language for the job is so important. It's often useful to read the job description a few times before adjusting your CV and writing in a similar voice to the one that they used.
The more succinct you can be, the better. Especially as you only have a short space in which to sell yourself as well as the fact that employers will be reading many of these documents, so you don't want to bore them by rambling on. Make your sentences short, sharp and to the point and don't forget to double check grammar and spelling before submitting.
Layout is key
Once you've nailed your wording and triple checked for errors spend some time focusing on the layout. If you can make it stand out at a glance, people are going to be keen to see more and therefore take time to read the words.
There are many templates that you can find on Microsoft Word or online and making use of these as a starting point will be helpful. It's important to organise your CV in a way that's easy to follow but also aesthetically pleasing to the immediate onlooker.
Venngage have some great professional CV templates on their websites which will instantly jazz up your CV.
Check and Check again
This goes without saying but it's still so important to note. Remember to proof read the finished product repeatedly. So often do people lose out on opportunities due to silly typos that they hadn't noticed and other messy mistakes. It's frustrating but it's true.
If an employer has any way that he or she can sift through the huge pile and decrease their reading from the start, it's to bin any with glaring errors implying that that candidate didn't have time to read over or simply can't spell. Don't be disappointed by something you can help. Check, check and check again.
Harriet Mills is an English Literature and Creative Writing graduate based at her hometown near Cambridge. She is an aspiring writer interested in features and travel writing. She is keen to pursue copywriting as a career as well as maintaining her position as a freelance writer. For more of her story check out her personal website.
Inspiring Interns is a recruitment agency specialising in all the internships and graduate jobs London has to offer.