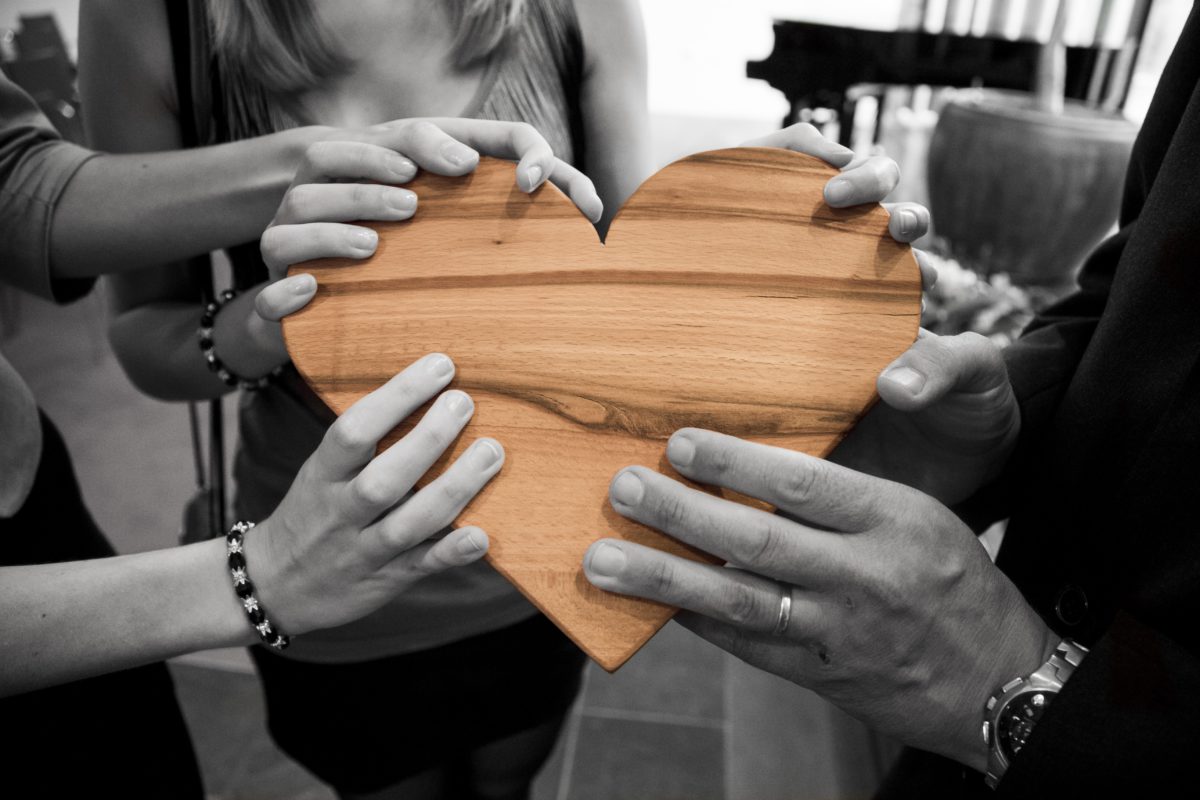 Galentine's: The New Way to Celebrate Valentine's Day
For years, Valentine's Day has been a holiday reserved exclusively for those in a relationship, meaning those of us not spending the day with a significant other have been missing out on the fun.
However, if Valentine's Day is a celebration of love, it seems only right that we should spend it with whoever we love – even if that's not necessarily a romantic partner.
It's perhaps this reason why recent years have seen the increase of 'Galentine's' – a variation of Valentine's that sees girls spending the day with their friends, often including all the classic Valentine's elements such as presents, food and cheesy films.
So, if you're a single girl – or boy – this February and feeling a bit blue about spending the day alone, it's well worth getting all your pals together for your own party – and luckily, you can even do it on a student budget with these simple Galentine's ideas…
Secret cupid
We're all familiar with the concept of secret Santa – so why not bring it into Valentine's Day? This is particularly good if you've got a group of friends taking part.
Put everyone's names into a hat a few days before your Galentine's celebrations and ask everyone to pick a name. Everyone will then have to buy a gift for the person they've selected, meaning nobody has to worry about receiving nothing this Valentine's Day.
You can also put a price limit on the gifts, depending on your budget. Then, when you throw your Galentine's soiree, everyone can exchange gifts and feel the love.
Plus, you can always trust your friends to get you something you actually like rather than an oversized teddy, so everyone's a winner!
If you're struggling with what gifts to get, notonthehighstreet.com has a section dedicated to finding the ideal Galentine's gift.
Fine dining
Going out for a meal is a staple of Valentine's Day, so it's only right to include it in Galentine's. However, you can shun the over-expensive mains and candle-lit restaurants – your local supermarket will likely have food just as tasty for a tiny fraction of the cost.
Ask everyone attending to pitch in – either with money or by bringing their own food creation to the party – and you'll be able to attend a feast for everyone to enjoy.
Budget supermarkets like Aldi and Lidl offer all the ingredients you'll need to create a wonderful meal for all your guests, from easy to make mains to indulgent desserts, meaning you don't have to break the bank for restaurant quality. You can also visit Student Recipes for easy recipes to cook. After all – the best way to the heart is through the stomach!
Drink and be merry
For those drinkers among us, it can be surprisingly cheap to make a great punch or cocktail for your Galentine's gathering.
Practically Functional have this great recipe for a romance-themed punch that comes in both an alcoholic or non-alcoholic version, meaning everyone can be catered for and join in the fun.
Alternatively, many supermarkets have cheap deals on their wine and champagne over the Valentine's period – Morrisons have a huge range of offers on their website that make it easy to find something for your guests.
Cinema date
From Jack and Rose in Titanic to Baby and Johnny in Dirty Dancing, some of the world's best romances can be found in film. So would a Galentine's celebration be complete without putting on a romantic movie?
Everyone loves a bit of romance on the big screen – whether they'll admit to it or not – so this is a great way to acknowledge a holiday dedicated to love.
All you need is a TV or laptop and someone's Netflix subscription – with films like When Harry Met Sally, La La Land and The Notebook all currently on the site, you'll be spoilt for choice. Plus, unlike a date, you don't have to be embarrassed when your friends see you cry at the end.
Celebrate each other
If you're spending Galentine's with your friends, the chances are it's because they're a huge part of your life. We  spend too much time worrying about not being with a romantic partner on Valentine's Day, it's a great opportunity to look at all the people you do have in your life.
Create a game at your party where everyone has to write something about each other. This could be something you like about them or a reason why you're friends. Spend time showing your appreciation for one another. You'll definitely be feeling the love after – and that's what Galentine's is all about!