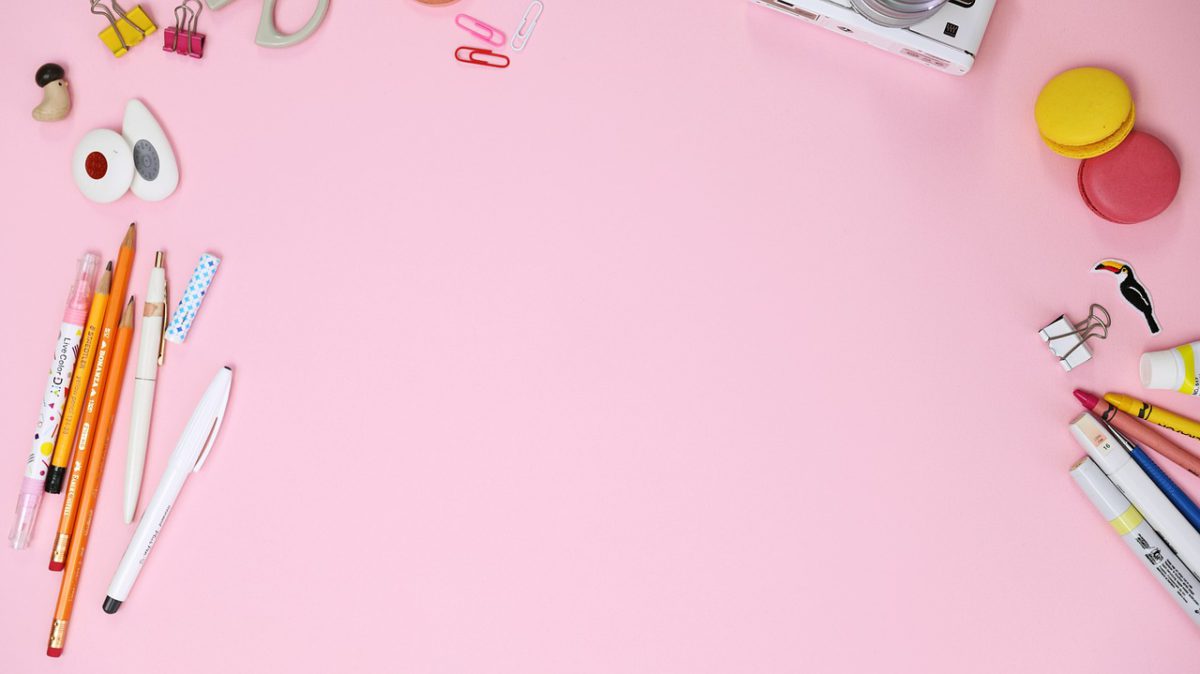 3 Effective Ways To Improve Your Study Space
If you strolled into the library at uni and there were books spilled all over the floor, nothing was in the right place and there was a lot of noise, you'd get out of there and find somewhere else to study peacefully. So why should your own personal space be any less suitable to your uni needs?
As humans we are naturally sensitive to our surroundings; keeping your study space in top notch condition will ensure a calm, peaceful environment where you can get stuck in. Getting your workspace right enables you to focus your mind and get stuff done. These three simple ways to improve your study space may seem obvious at first glance, but truly nail them and watch your productivity soar.
Think about where
Sat on the sofa in the common room with your laptop whilst your mates are watching I'm A Celeb just doesn't cut it when actual work needs getting done. Similarly, sitting in bed to do your essay may seem like the perfect balance between efficiency and relaxation but in reality you're just confusing your system.
We're all guilty of it. Ideally your social space should be for socialising and your bed space should be for sleeping. Confusing your brain with bright screens and coursework in bed might end up meaning you can't sleep at bedtime and your snuggly duvet will ensure you can't work when it's study time.
These mental associations can be hard when trying to maintain work/rest boundaries, especially when most students have one individual room in shared accommodation as their base to sleep, work, eat and chill. But the separation between work and rest is important for not only your productivity but your wellbeing, too.
Most rooms in student accommodation across the UK include a desk. Try your best to make this desk your work haven and assign it as your uni corner, avoiding studying whilst curled up in bed.
Declutter
So you've got your desk space, away from your bed. Great start. But can you actually sit at it?
Decluttering can feel dull but it can be one of the biggest factors in determining whether or not you take the plunge and decide to crack on with some work when you get home. If you walk into your room and see mountains of books cluttering up your desk, that box of half-eaten Krispy Kreme donuts sitting there and yesterday's jeans thrown over your chair (we've all been there), you're going to avoid getting your work done because it's just not a pleasant space to be studying from. Cue ultimate procrastination.
Have a look at some Feng Shui tips (a Chinese system used to utilise spatial arrangement) for maximising the use of space in your home to make way for positive energy. A clear desk allows for a clear mind, so focus on only having the essentials out on your desk – pen, paper, laptop, pretty plant. That's near enough all you need to work efficiently from your desk space!
Eliminate distraction
So you've got a great desk space to work from, now is the time to eliminate anything which may distract you or stop you from reaching the full potential of your workflow. There are some things we just cannot change, such as the neighbour upstairs trying to mimic an elephant walking above your head, or the rushing sound of cars outside your window.
Still, if you do all you can to remove any disturbance in your immediate surroundings, it will be much easier to crack on with that assignment. Mobile phones are our biggest weakness. Using your iPhone as a brainstorming tool to jot down all your ideas in the Notes app is one thing, but sometimes an Instagram notification popping up can break the getting-stuff-done rhythm.
Keep your phone on the other side of the room. If you need to refer to it for notes or pictures of this morning's lecture screen, then keep it on your desk on flight mode. This means no chance of Donald Trump's Twitter shenanigans breaking your study flow and every chance of ticking off that final piece from your uni to-do list.
If you feel positive and at ease, getting work done is a breeze. So make sure you take a step back and look at your environment to see if you could tweak some things here and there. After all, an effective study space will ensure you reign supreme in productivity.
Hannah Murray writes for Inspiring Interns, a recruitment agency specialising in all the internships and graduate jobs London has to offer.