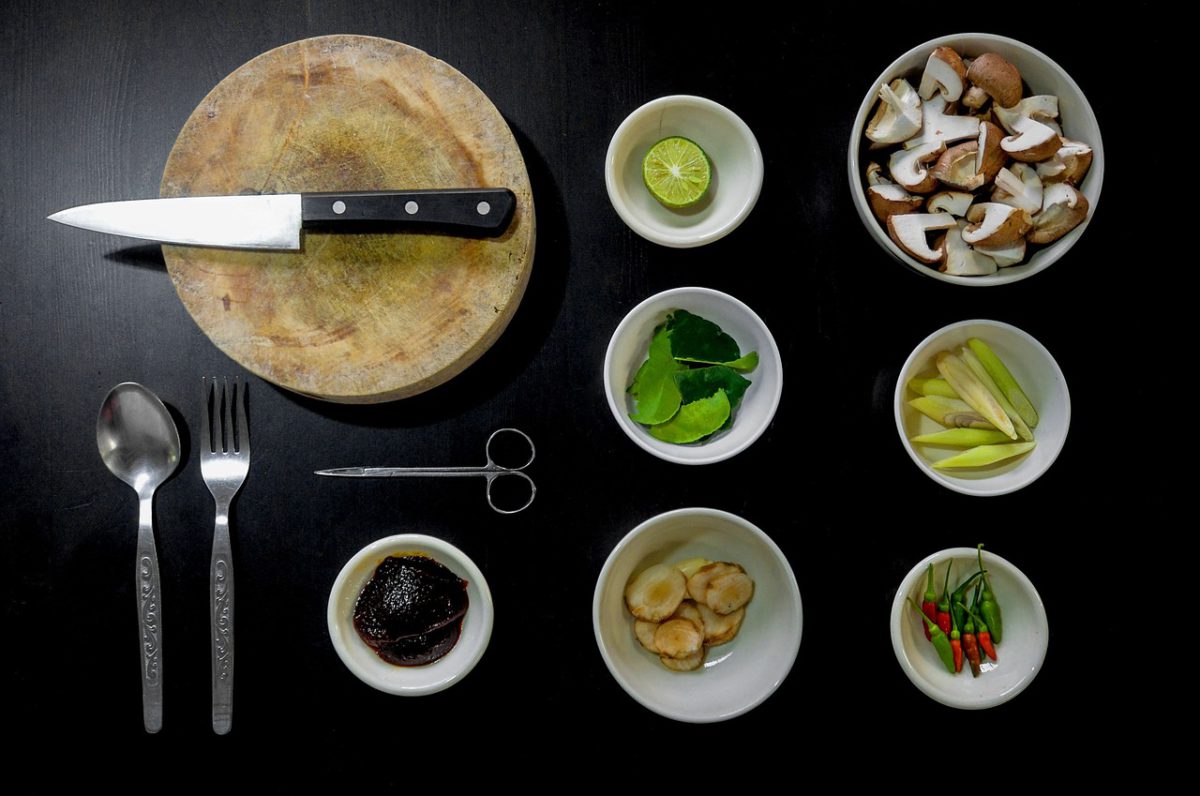 Uni Cooking 101: The Basics
Going to university with few-to-no cooking skills can be risky. Sick of eating toast? Fancy learning the basics? Here are our top tips!
Ben Ebbrell is what you'd call a chef for the Z generation. He makes up one quarter of Sortedfood.com, an online cookery class whose YouTube channel has racked up more 1.7 million subscribers.
His top tip for students surviving at university? "Team up. Loads of students are in exactly the same boat. That way, any mistake is shared, as are the successes. And you'll actually get to enjoy the process rather than just the meal at the end of it."
Eggs is eggs
Boiled: Put your eggs in a small pan. Pour boiling water over the eggs. Boil and simmer for approximately 2-3 minutes for soft boiled and longer for hard boiled eggs. (Times differ depending on the size of the egg and how hard you like your eggs.)
Scrambled: Heat a teaspoon of oil in a warm (not hot) saucepan. Crack the eggs in and stir constantly. After 30 seconds of cooking, take the pan off the heat and keep stirring for 30 seconds. Put back on the heat and repeat until cooked. Add butter for a creamy texture.
Fried: In a hot frying pan, pour in enough oil to nearly cover the base. Gently crack the eggs in and fry until the edges of the yolk are white, or longer if you prefer a harder yolk.
Poached: Fill a pan half full with water, set over medium heat and bring to simmer. Using a poaching cup, place them in the water. Crack an egg into the cup, cover the pan and cook 2 to 4 minutes. Super easy and totally fuss free.
Get ya veggies!
If you're super lazy and buy your vegetables pre-prepared and frozen, the majority can be microwaved in a few minutes. Simply pop them into a microwave-friendly plastic pot with a lid and ping ping!
Perhaps you buy your veg fresh – they can be microwaved too! Cut up your broccoli florets and place them stalk up into a plastic pot, add a little bit of water, add a lid and in a few minutes you'll have fresh, steamy broccoli.
Meat feast
Fry on a medium to high heat in a tablespoon of oil…
Chicken: Fry for 5-8 minutes depending on the size of the chunks, until browned. (Smaller the chunks, quicker they cook.)
Mince: Fry until the mince turns brown and no pink is left.
Sausages: Fry until brown all over. This may take longer depending on how thick your sausages are. If in doubt, cut open your sausages in half and place them insides down to ensure fully cooked.
Bacon: Fry for 2-3 minutes on each side. Prefer your bacon crispy? Fry for a little longer.
Carb up!
Pasta: In a small pan (or large if you're making more than one portion) add a dash of oil and your pasta. Pour in boiling water and bring to the boil. Simmer for 8-10 minutes, or until soft.
Noodles: Boil and simmer for 2-4 minutes depending on thickness.
Rice: For every cup of rice, add two cups of water. Gently simmer until the water is gone. Presto! Perfectly cooked rice.
Chips: Follow packet instructions or bake on average heat of 180 degrees for around 20-30 minutes.
Mashed potatoes: Boil and simmer potatoes for 10 minutes. Mash with a touch of milk or butter. Add seasoning if desired. Mash until creamy or to the consistency you like.
If all else fails, order pizza.
---