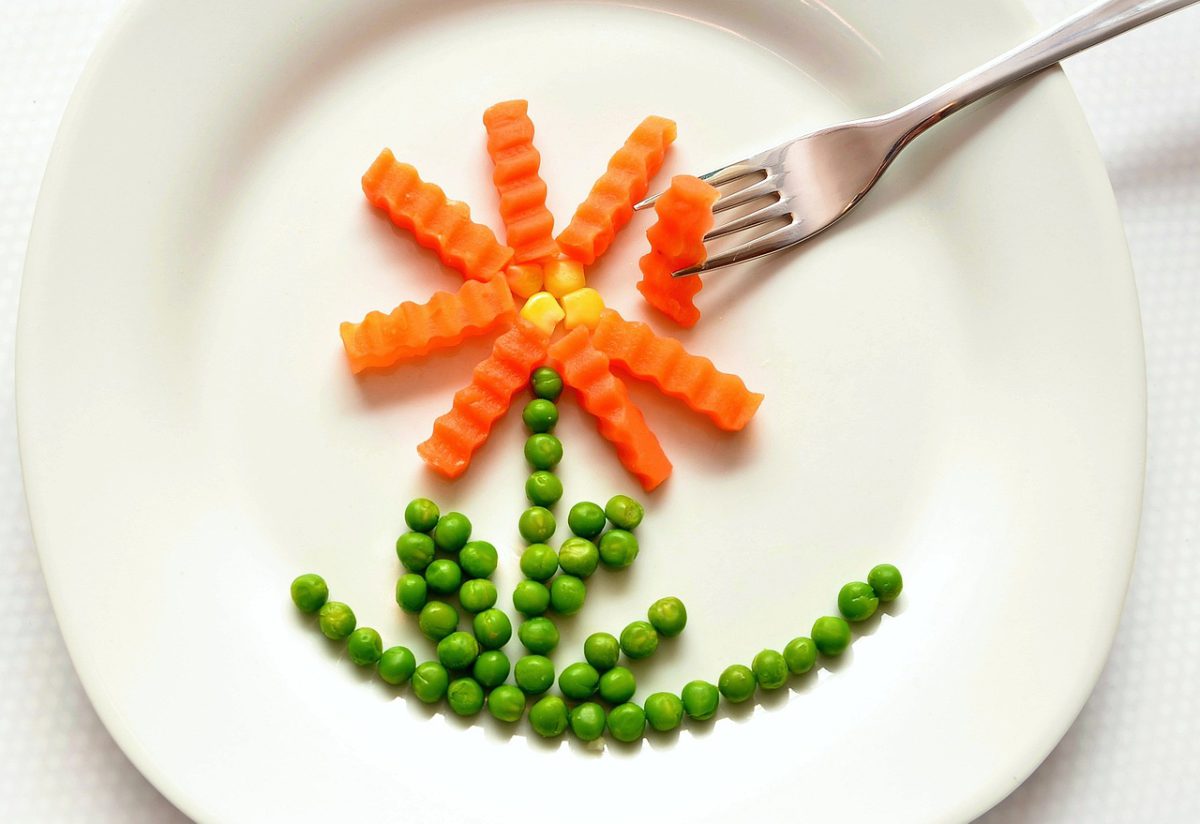 How To Eat Healthily On A Student Budget
It's a bit of a cliché: uni students live off pasta and ready meals, and have to Google the simplest culinary questions. While it may be cheaper to survive on a veg-less diet, sooner or later your body will be complaining about it even more than your mum would (if she knew).
Here are a few simple tips and tricks to make sure your money goes as far as possible when it comes to a healthy food shop.
Make a weekly food plan
Sit down at the start of each week and decide what you're going to eat each day. Try to choose meals that will use the same ingredients, to minimise food wastage and make your money go further. For example, if you're cooking a stir fry with green beans and broccoli, use the rest of that veg as a side with salmon or chicken the next day.
Once you have your meal plan, write a shopping list of the ingredients you need and stick to it. Those reduced cookies may seem like a bargain, but little purchases like that all add up.
Utilise your freezer
Cooking for one person is often tricky, as it can be hard to purchase items like meat in quantities that are friendly for the solo diner. Get around this by freezing surplus food. If you buy a large pack of chicken breasts or sausages, separate them out into sealable bags so you can defrost them as and when you need them.
You can also make meals in bulk and freeze them in handy portion sizes, perfect for things like chilli con carne or curry. When you get home late from a long day of lectures, it's relaxing to know that you've already got dinner waiting to be defrosted. Frozen vegetables like sweetcorn, peas and broccoli are also useful to have; they won't go off and can be added to a wide variety of meals to bulk them out.
Make purse-friendly swaps
Everyone knows that certain foods are cheaper than others. Own-brand products are an obvious example, as they are usually much better value than branded, and rarely differ hugely in quality.
However, they are not the only option. Vegetarian alternatives are frequently less expensive than their meat counterparts. For example, you can buy a large bag of veggie mince for less than £2 and it can easily make four portions of something like a simple bolognese. It's just as tasty, plus eating less meat is better for the environment!
Visit your uni market
The vast majority of universities have a fruit and vegetable market that sets up shop weekly, with cheap produce for students to take advantage of. This is well worth a visit as it can be a great way to get your fresh ingredients for better value than if you went to the supermarket. It's also more eco-friendly as there is less packaging involved and saves you time as you can pop by on your way home from lectures. If you time it right, you can often get good deals as the market is packing up at the end of the day. Three avocados for £1? Yes please!
When living away from home for the first time, feeding yourself may seem a daunting and pricey challenge. Hopefully these pointers will help you to enjoy cooking your own healthy meals while making your student loan stretch as far as possible.
Inspiring Interns is an internship and graduate recruitment agency. To browse graduate jobs, click here. For senior digital and mobile jobs, please see Inspiring Search.